Article
The Top Four Benefits of Crafter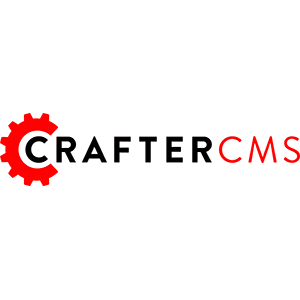 Crafter enables the creation of rich and engaging websites, mobile applications, and multi-channel digital experiences.
In this post we will discuss the top four benefits of the Crafter Web Content and Experience Management solution that provides flexibility, agility, and innovation for leading enterprises allowing them to build competitive advantage on the modern web
Before we jump to benefits, it's important to understand that there are 2 main applications in the Crafter solution: Crafter Studio and Crafter Engine.
Crafter Studio is the content authoring, management and publishing application that allows marketers and content editors to create rich web experiences. Crafter Engine provides high-performance content delivery services to power any type of web, mobile, or social application.
Now, on to the top four benefits.
The primary benefit is that Site Visitor Engagement has been built into Crafter Engine from the ground up. Crafter's engagement engine enables personalization and content targeting, which allows enterprises to target their audiences, and as a result, to personalize content based on real time web visitor profiles, behavior intelligence, and/or any other data source.


The second advantage is its Ease of Integration with those data sources, and best of breed enterprise systems. This means that Crafter Studio and/or Engine can be easily integrated with any third party system, for example: CRMs like Salesforce.com, marketing campaign systems like Marketo and Hubspot, e-commerce platforms like IBM E-Business Suite and Digital River, Web analytics tools (Google Analytics integration comes out of the box), and external feeds like blogs, social media, data feeds, and more.


The third benefit that should be mentioned is High Performance. Now at days, enterprises need to author, preview, manage and publish their content quickly and craft an engaging experience across all digital channels. Crafter delivers on this with user-friendly content authoring and preview tools combined with the high performance Crafter Engine.


The fourth main benefit of Crafter is that it is an Open Platform. Open source, open architecture, open APIs. CrafterCMS truly believes that open source is fundamentally a better way to build, distribute, and support enterprise software. Crafter's products are 100% open source, and Crafter s leverages best-in-class open source and standards-based technologies, including Git, Elasticsearch, Spring Framework, Freemarker, Bootstrap, ReactJS, and more.
Crafter's award-winning Web Content and Experience Management solution provides numerous benefits that help mid- to large-scale enterprises to enable marketing, sales and support teams to author and manage content while harvesting analytics and data-driven insights to deliver engaging experiences across all digital channels the web, mobile, social, and more.
Related Posts
Related Resources