Article
Trends in 2013 Drive New WCM Solution Requirements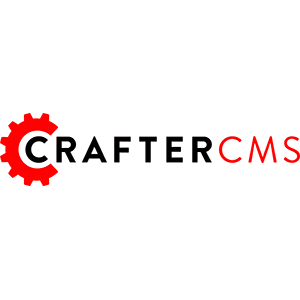 We are part of a digital future, a new world of technology and data where enterprises are forced to deliver more efficient, agile and engaging experiences to their customers. A new and modern approach to Web content management (WCM) has become essential now due to the multitude of channels across which enterprises must engage their target audiences.
At last week's CMSExpo, Forrester analyst David Aponovich revealed the results of a recent survey of enterprises regarding their IT upgrade plans — a new WCM is now the second highest priority of all enterprise applications (analytics was first).
And according to this CMSWire article, "2013 will prove to be the year WCM makes its greatest impact, becoming the bedrock of the digital entity of any public institution, business or brand powerhouse…. In 2013, the hot trends — mobile, social, cloud and content relevance will continue to dominate the world of Web content management".
Crafter was designed to meet the new and emerging enterprise requirements suggested by these trends:
1) It's capable of easily integrating with third party systems such as CRM, marketing campaign systems, social media, ERP, e-commerce, analytics, among others.
2) It's open and agile. Open source and open architecture lend themselves to agility, flexibility, and innovation.
3) It's multichannel, allowing business users to easily create and deliver experiences across the Web, mobile, and social channels.
4) It's built for high performance. Personalizing the experience for your target audience across multiple channels requires a system built around reliability, scalability, and speed.
If you're one of the many now looking for a new and modern WCM solution, be sure your short list of software vendors includes those who excel in multi-channel experiences, ease of integration, openness and agility, and high performance.
Related Posts
Related Resources