Article
An Open Letter from a Social Media Addict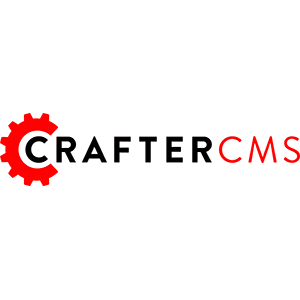 Hi, my name is Krystel Winiker, and yes, I'm a Social Media Addict.
I realize now after much thought, that acceptance is the answer to all my problems starting with today!
It was not until I accepted the fact that I am addicted to social media, and the fact I could not stay sober, that my life changed.
I started to analyze and research my daily behaviors and in doing so, I figured out that I am in fact addicted to all things social media. I would describe it as a chronic and often progressive disorder that includes problems controlling your content creation and publishing and where you start to show behaviors of being preoccupied by constantly creating social media content and posting it. Overall, I feel like there is physical and psychological dependency overwhelming me in regards to social media.
For me personally, everything started about a couple of years ago, but it got worst a few months ago when I bought my smart phone. I remember casually when I first opened accounts for the popular social media channels on my desktop: Facebook, Twitter, LinkedIn, and YouTube. This was not a symptom yet, but it was the beginning of my social media addiction. Then I bought my smart phone and started downloading thousands of applications, including social media channels, and others such as Digg, Stumble Upon, Flickr, Foursquare, Blogger, Instagram and Pinterest. There was no turning back at this point and then I started to document some of my behaviors with social media.
A "typical" morning in my life:
From the time I woke up, the first thing I would do is check all the notifications on my social channels and apps, and verify who liked, commented, shared, sent, poked, or interacted with my past media.
About five minutes later, I would turn on my desktop and do the same thing. This time I would read what other users were posting and at the same time, I was liking, sharing, commenting, poking, and interacting as they had done with my postings.
I ventured downstairs to make breakfast, and my scrambled eggs with bacon were so perfect looking that I had take a photo with my mobile.
But I couldn't stop there…
I opened Instagram, I selected the Early Bird effect, and after posting it, I linked the post with Foursquare in order to let every follower know that I was at Krystel's Home.
Wait, that was not all. I"OverHashtagged it"with the purpose of getting even more likes and followers.
And here's how the Instagram Post ended:
#Eggs #Delicious #FoodPorn #Me #Home #LOL …
And I of course I posted it on Facebook and Twitter as well.
I was repeating this compulsive behavior every day and at all hours of the day. Until, I received a punch to the gut from my followers/fans and that is when I decided that I had to make a change. I was suffering because, I noticed that Twitter and Instagram users were unfollowing me. Facebook fans were doing the same. My posts were not very popular, and I was not engaging my audience. No comments, no shares, no likes, nothing at all and I felt as the world was ending.
I then came across some great marketing advice and it has helped me so much with my social media addiction that I had to share with you!
Publish often but without causing SPAM. If you post too often, your fans and followers will delete or hide your postings.
Be careful when linking social platforms. Sometimes this practice can be helpful, but depending on the kind of content. The language that is spoken on LinkedIn is not same for Facebook or Twitter.
Do not publish the same kind of content everyday. You need to vary the content with links, videos, blogs, infographics, and images.
Publish relevant content, don't be impulsive, and do not post whatever comes to your mind.
I have to admit that I still am addicted to social media. I LOVE IT and it is my passion and my career, but the four helpful advice tips above have helped me so much. I still enjoy social media and check it more then the average person, but I have more time and energy, as a result from not over-posting mass content. I now noticed that I am more relaxed and I focus my energy on more quality content for the times I do post.
Sincerely a Social Media Addict,
Krystel
Related Posts
Related Resources