Article
Content Management Systems: Why Choosing a WCM is like Choosing a Pet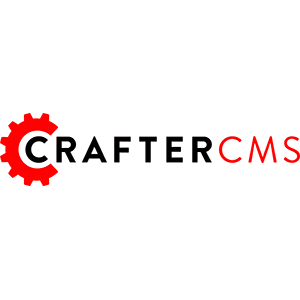 When selecting a Content Management System (CMS) / Web Content Management System (WCM) organizations make a lot of mistakes.
They blindly opt for the top rated systems found in CMS Report, Gartner's Magic Quadrant and other analyst reports.
They go to CMS Matrix and check off all the feature boxes and simply compare features by name.
They default to Content Management Systems that are already installed at Internet Service Providers (ISP) like WordPress, Drupal, and Joomla.
The content management systems you choose need to fit your organization. In isolation, the strategies above assume that one size fits all. Each organization has different needs and there are several variables that need to be looked at and analyzed before making a final decision. Surprisingly, the same key factors used to decide on your CMS / Content Management Solution are very similar to the factors you need to consider when choosing a pet. Let me explain:Let's consider a dog.
SIZE
You may want a Weimaraner (a very large size dog), but do you really have enough room for this type of dog in your home? Do you have a big yard or outdoor area for the dog to run and play? Or do you live in a small house, where she may require more space than you have available?
Size and complexity are a big factor in the selection of Content Management Systems. If you are a smaller business with only a few authors or a small site to manage you will not need large and complex software systems. There are plenty of simple WCM solutions and blogging platforms out there intended to enable smaller businesses to manage their sites.
However, if you're a medium- or large-size organization, you'll want to consider an enterprise-grade CMS solution that has the capabilities and horsepower to meet all your needs. Larger enterprises typically need support for multi-site management, large numbers of simultaneous content authors and producers, strong workflow capabilities, and high performance delivery with easy scalability, personalization and much more.
MAINTENANCE
Some dogs have more energy than others and their activity level is often determined by breed. Owners will need to adjust to the amount of exercise, attention and time required for the pet's care. Also, another factor to consider is that dogs with more energy consume more food, raising financial concerns over the long run.
With Content Management Systems you have to decide among many vendor's who offer a variety of maintenance and support options, the cost of which can vary dramatically. Maintenance is never free – you will either pay your own employees to maintain your system or you will rely on outside vendors, or a combination of both.
AGE
Puppies require the greatest amount of training and attention, where adult dogs can be easier to handle. Many of the adult dogs that are available for adoption have been trained and are socialized to some level so both we and they can easily adjust to to their new lives.
When choosing a content management system, beware of brand new systems that have not proven themselves to at least some extent on the modern web. At the same time, take care when evaluating older systems which may be harder to adapt to the new and evolving requirements of the modern web. As with a dog, it's hard to teach an old Content Management System new tricks.
Most organizations will opt for a relatively new and modern Content Management System / WCM that offers robust capabilities on an innovative platform.
LIVING SITUATION
The level of dog tolerance that your family members may have is also extremely important to consider. You don't want your poor dog to suffer because someone in your house dislikes furry creatures. You will certainly want to double-check that nobody in the household is allergic to them as well. Not only does a dog need to adapt to his new home, but also the individuals that are living with you must adapt to your new pet.
The same theory also goes for a new WCM technology. For example, the current technology of your enterprise is a major key factor. A PHP-based CMS may not fit in well with an enterprise architecture built around enterprise Java or .NET infrastructure.
Furthermore, the ease of integration with best of breed and third party enterprise systems is crucial! Just like with a dog, enterprises might need to adapt or to integrate with third party software such as CRM, ERP, web analytics, multi-stage workflow rules, e-commerce, social and other cloud services.
Making the Selection
In the end, buying a beloved dog or a content management system are not that different, nor is the selection process. So, the next time you are deciding on a CMS, picture that cute little dog or the super-friendly bigger dog, and decide based on your real enterprise needs.
Related Posts
Related Resources