Article
On Becoming a Successful Digital Marketer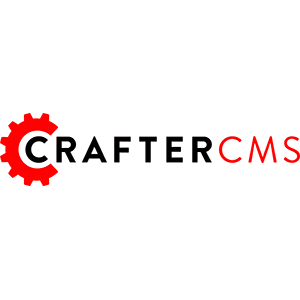 Sometimes having a simple guide can be so helpful. I have collaborated with another marketer to give you a quick guide to help you in your digital marketing success. This can be used for someone starting out in the field or even an experienced professional that could use a refresher.
Goal Setting and Evaluation: Try and set up small short-term goals and a few big goals. The bigger goals should be projects that push and challenge you and your abilities. The old rule still holds true! You never know what your capable of until you try! Also add a deadline to your goals and write them down, as this will act as a visual reminder to complete them. Then review and have a co-worker or someone in your industry take a look. They can give you great feedback and make you think of different ways to achieve the goals.
Keep Up-to-Date on Technology: A few ways to stay up-to-date in this fast paced industry are to read books, attend seminars and investigate companies that you admire based on their marketing style. A digital marketers toolbox needs to include social media, blogging, Web CMS, marketing automation, mobile marketing, mobile apps, and email marketing to name a few. I honestly believe that staying current with technology is one of the greatest steps you can take to set yourself apart from the competition. Recent trends reinforce this:
Purchasing a new Web CMS is now the 2nd highest priority based on a recent survey of major enterprises (Forrester Digital Experience Survey, April 2013)
The adoption of marketing automation technology is expected to increase by 50% by 2015. (Source: Sirius Decisions)
Blog frequency impacts customer acquisition. 92% of companies who blogged multiple times a day acquired a customer through their blog. (HubSpot State of Inbound Marketing, 2012)
LinkedIn generates more leads for B2B companies than Facebook, Twitter or blogs individually. Yet only 47% of B2B marketers say they are actively using LinkedIn vs. 90% on Facebook (inboundwriter.com)
84% of B2B marketers use social media in some form. (Source: Aberdeen)
Companies with 30 or more landing pages generate 7x more leads than those with fewer than 10. (HubSpot)
Nurtured leads produce, on average, a 20% increase in sales opportunities versus non-nurtured leads. (Source: DemandGen Report)
Network: Get off line too! Attend events where you can network with people in your industry. There are lots of events out there such as conferences, lunch and learns and marketing-related meetup groups. These functions are great ways to connect with new people and to have fun at the same time.
Get Creative: One of the best parts of marketing in my opinion is the ability to think outside of the box and to get creative. Brainstorm with people at work and at your networking functions and don't be afraid of feedback or negative comments – just like in life not everyone is going to love every idea, but it's good to hear what others have to say.
This blog is intended to start the conversation with you on some helpful ways to become a successful digital marketer. So, if you're not already, break out of your comfort zone and set new goals, try new technology, meet new people, get creative and stand out from the crowd!
Related Posts
Related Resources