Article
Web Experience Management for the Content Connected Enterprise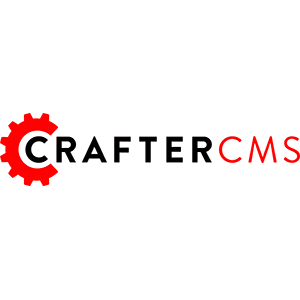 The following Guest Blog was written by Emily Long, Marketing Manager, Zia Consulting.
Learn how your organization can have Web Content and Experience Management that fits in to its overall content management strategy in a way that allows your teams to "work the way they do, using the tools they use today," so users aren't forced to use alternatives that don't fit the company's IT strategy.
As a massive amount of web content is produced on a daily basis, it's no surprise that consumers are demanding a custom, personalized experience when they interact with your website in order to help weed through and digest information. If they frequent your site, they may expect it will recognize them and display content relevant to them. Visitors also expect that your site will have extensive features and functionality no matter what device they are viewing it on.
At the same time, companies are looking to align and leverage content across a variety of communication channels both internally and externally, including how content is published on company websites, saving time and money, as well as improving corporate control and compliance. Finally, the goal of any content management solution—be it web experience management tool like Crafter, a repository like Alfresco, capture software like Ephesoft – must be to deliver a system that people use. In order to do this, using these tools MUST be easy.
Unfortunately, the legacy of Enterprise Content Management (ECM) systems is one of complexity, both for implementers and users alike. If these systems don't incorporate the tools employees use in their everyday work habits, they won't be used–which is why for most organizations, email applications and shared drives are still the dominant form of "content management" and why many ECM technologies are best known as "shelfware". But there is an alternative, offering users a content management system that works the way they do today without the need for changes in business process or the use of multiple disparate applications to solve business problems.
CrafterCMS may be integrated with Alfresco, the open platform for business-critical content management and collaboration. It's a powerful content hub that allows users to create, edit, review, and approve content. It offers version control, security, and audit trails. It's an open platform with open standards that allows custom solutions to be built on top of it. Companies that offer packaged solutions often fall short of meeting the needs of most organizations as they are highly unique. We believe building custom solutions that integrate best-of-breed open source technologies like Alfresco, Ephesoft, and CrafterCMS creates a truly complete solution.
Alfresco is reliable, secure, and scalable… all features that enterprises require. However, as we mentioned, employees want EASY. They want simple collaboration; they want basic file sharing both internally and externally; and they want business solutions that are integrated with their most widely used tools like email and other Office products. They don't want to learn several new systems, save and upload content to multiple locations, or constantly login to multiple tools.
Zia provides users with Easy ECM Solutions that "work the way they do, using the tools they use today," so users aren't forced to use alternatives that don't fit their company's IT strategy. Our Easy ECM Solutions leverage tools like Office Integration and Cloud Sync to deliver content management systems that work–and since they are built on a single Content Hub, information is available where it's needed, when it's needed. Alfresco software can be leveraged on premises, in the cloud, or in a hybrid model.
Related Posts
Related Resources