Article
Recap of Inbound Marketing Summit Boston 2013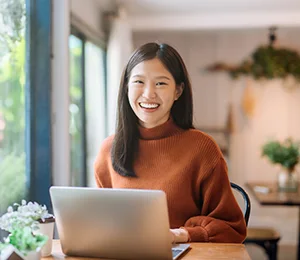 Last week, I traveled to the Inbound Marketing Summit in Boston, and had the opportunity to listen in on several sessions. I walked away with some great marketing advice from the conference and wanted to share.
The first speaker I listened in on was Andrew Davis of youvebeendrewed.com and WOW! I was impressed with his session talk. Andrew is a fast-talking and engaging presenter who was able to relate how the customer buying experience directly translates to building a customer relationship and ultimately expanding brand awareness for your company. One of his examples he used was the Trunk Club, an exclusive men's clothing website, that supplies you with your own personal stylist via Skype and beautifully packaged clothing with a personal hand-written message. He relayed how the whole process kept him coming back to the website to buy clothing, from him video chatting with his stylist and modeling his current ill-fitting wardrobe, to the beautifully packaged box and hand-written note upon each delivery. All these elements personalized the customer buying experience and made him anticipate each hand-selected delivery — revealing that people have more brand loyalty when there is a personal connection tied to the buying process. I loved the whole idea and have started to search for websites that cater to women in this way.
The second speaker that stood out to me was our very own CEO Mike Vertal of craftercms.com. Now I know what you might be thinking….that this could be self-promotion and you might be right, but to give Mike credit he was GREAT! He started off with a short story of how he planned to go running that morning but realized he forgot his shoes. So, instead of not doing anything, he decided to do a very short (10 minute) high intensity workout in his hotel room that "kicked his ass". Relating how a short workout can have as much (or more) effect than a much longer, but low intensity, activity is really a matter of efficiency, and how small changes in what you do – in exercise and even in marketing – can greatly impact your results! He then related this theory to his session talk on "The Five Keys to Successful Web Experience Management" and had some useful pointers such as personalizing the web experience by targeting content to customers based on personas, and how multi-channel publishing allows marketers to promote content and dynamic experiences across multiple sites, mobile apps and social media outlets. All of these factors are extremely important in today's fasted paced technical marketing world we live in.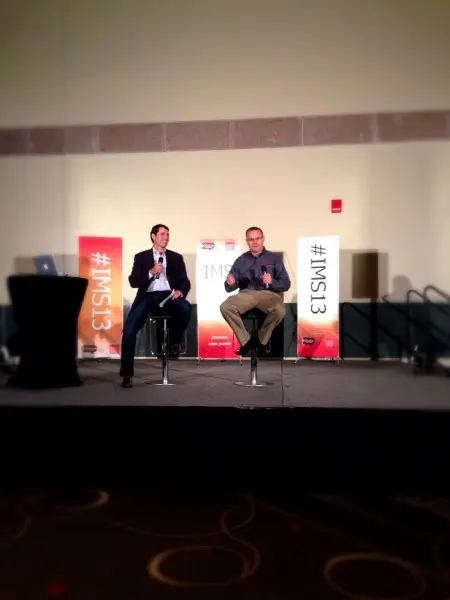 (
President and CEO of CrafterCMS, Mike Vertal charming the audience)
At the end of the first day, director Lee Daniels gave a keynote interview. He is a famous director for such films as The Butler, Precious and Monster's Ball. To be completely honest, there were some awkward moments in his interview – from him fiddling with the microphone, to a couple of round about answers. But out of all the speakers he was the most honest and open with the audience. I was surprised with how open he was about his past when he revealed some pretty painful childhood events and how those exact events made him more determined to make something out of his life. I always find it amazing how some of the most successful people have over come so much in their life. The whole interview was inspiring and this was achieved with his charming honesty and passionate work ethic.
Overall, IMS Boston proved to be an informative, intimate and fun show.
Like more information on the conference? Then please visit: www.inboundmarketingsummit.com
Related Posts
Related Resources