Article
Happy New Year! Are You Ready for 2014 and The Era of Engagement?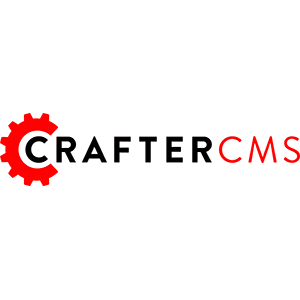 It's a new year. Time for introspection and change! Your customers changed a long time ago. They are now living in the "Era of Engagement", online all the time and wherever they go. Consumers are also more informed than ever before and have the ability to connect, share and collaborate directly with their vendors and each other. Leading companies are leveraging this changing landscape to create exceptional customer experiences and build brand loyalty. As more and more companies move to adapt, consumer expectations are changing such that experiences like mobile readiness and social media engagement that were novel in years leading up to 2013 are now a must-have in 2014. Are you ready? We've got some great ideas for you to help you get up to speed for the era of engagement in this new year.
Ok, you're ready for some change! Right?! Now, where to start? One thing to keep in mind is that all organizations are unique. Each organization is at a different level of maturity and sophistication when it comes to the digital experience they offer their customers. Some organizations are very early on in the maturity model and are just trying to get to a place that's easy for authors to create and maintain fresh content while other organizations are fairly advanced and are working to bring different parts of the organization like marketing, sales and execution together to deliver memorable consistent experiences. No matter where your organization is at, one thing we all have in common is a need for the proper architecture for the era of engagement.
Here are five foundational aspects of any content management architecture designed for success in 2014 and beyond:
User Friendly: With so many channels to support, our authors have more work than ever before. Tools need to be powerful and easy to use. Powerful tools connect the dots by bringing different systems together through seamless integration. Powerful tools allow our authors to do repetitive and even complex tasks effectively and efficiently. Easy tools are intuitive and consumer oriented. You shouldn't need an engineering degree or a week of training as an author in order to use your content management system.
Open Content, Multi-Channel Friendly: With the clear rise of smartphones, tablets and social media it's more apparent than ever, that we live in a multi-channel reality. Our messaging and our content must be open, able to flow from system to system and in order to do that efficiently, content must be cleanly separated from any specific presentation or delivery format. How are you storing your content? Is it free or is it stuck in some database? Is it easy to publish to new channels or do you need to copy/paste and manually touch it up for every channel? Your content and your time is valuable. Keep your content in an open format so that you can efficiently leverage it to its fullest potential.
Decoupled: Every organization has its own unique offerings, policies, and technology and because new needs arise every day our content management solutions must to be modular and pluggable. In this Era of Engagement, integration is paramount. Decoupled content management systems that separate authoring and delivery technology allow content authors to have the best, most efficient tools available while naturally supporting a highly scalable multi-channel publishing model. Decoupled systems are also typically easier to manage and secure. In addition, it's important to keep your hosting options open – between on premise, cloud and hybrid deployment options – to one that best suits your organizational needs.
Integration Friendly: Suite based solutions make big promises, but often deliver meager results. Leading marketers leverage best of breed systems for campaign management, marketing automation, content enrichment, business intelligence and more. An integration friendly architecture allows you to choose the tools that work best for you while accommodating growth and change as you move through the customer experience maturity model.
Developer Friendly: Every Web CMS and website involves development to some degree from templates to integrations. Ask any developer and they will tell you there is nothing more valuable to development innovation and efficiency than access to the source code of the system they are extending or integrating with. Innovation and integration are the key to success going forward.
It's 2014 and over the last six years we've seen an incredible amount of change in the way our customers engage with us and experience our brands. The next six years will move much more quickly and we will see even greater innovation and wide-spread adoption. Change is often difficult, but rewarding as well. Success going forward requires the right goals and the proper architecture. Cheers to a new year filled with great customer experiences in 2014 and many years to come!
Related Posts
Related Resources