Article
Content.gov 2015 Recap: Taking Back Control Over Content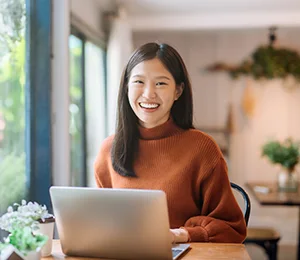 Content.gov 2015 brought together industry experts, IT leadership and developers with extensive implementation experience who gathered to exchange ideas and explore best practices on managing content and documents digitally. Attendees learned from experts with extensive practical experience garnered from large real-world enterprise content management implemented into the public sector.
"Document management done well can bring order to an increasing volume of electronic documents, help organizations meet legal and regulatory compliance requirements, and reduce paper documentation." Apoorv Durga, Analyst, Real Story Group.
This event showcased the undeniable growth of content and how new opportunities can emerge, especially in the public sector. One example illustrating this is the large growing number of content, documents and processes moving online. The government has the perfect opportunity now to build a better work environment through a modern, user-friendly and collaborative multi-channel application that allows for faster, convenient access to the growing volume of content. This approach will enable the public sector to become more effective and efficient, in organizing, securing, processing, and locating all of their content.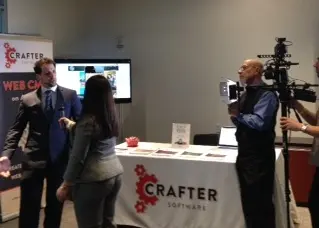 Each year Alfresco's Content.gov conference attracts leading vendors in the enterprise content management space. CrafterCMS sponsored the event to share our expert knowledge on Web Content Management solutions, and to demo CrafterCMS – our modern award-winning Web CMS platform that allows organizations to build and manage rich online experiences on the web, mobile, social, and all digital online channels.
At the start of the event, attendees sat and listened to the to the first talk on "Modernizing Today's Business" by Doug Dennerline, CEO at Alfresco. During his speech, Mr. Dennerline pointed out how enterprises can benefit in a number of ways by having all of their content stored digitally and located in one centralized place.
Next up were keynote speeches from Directors, Senior Architects, Program Managers, CIOs and VPs, with one common mission in mind: to show how companies can gain control over their content with a digital solution.
Lisa Haralampus, Director of the Federal Records Management Policy Section, Office of the Chief Records Officer for the U.S. Government, NARA, was truly passionate about document management. Her talk emphasized how large the government can be and made a simple point to explain that a one size fits all approach does not fit all in the public sector. She also conveyed the need to archive and classify all of the nations important documents and communications within National Archives and Records Administration. This is where Alfresco helps to solve this issue with their simple, smart and secure technology allowing the NARA to enforce the policies of Managing Government Records Directive in a way that is secure and easy, allowing stakeholders to access information across all departments.
At the conclusion of keynote speeches, Alfresco and FedScoop held an executive panel discussion to answer questions and address key topics in the IT Government community related to solutions to manage all documents and content in a digital solution.
Event Summary: Intimate event hosted by Alfresco with ample time to talk with industry experts, IT leadership, developers and vendors, about enterprise content management in the public sector. Plus, the great location and food made for a relaxed learning environment.
Like to learn more about enterprise and web content management in the public sector? Check out CrafterCMS or email us at info@craftersoftware.
Related Posts
Related Resources