Article
5 Reasons Why Your CMS Should Move to the Cloud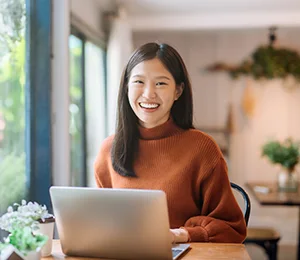 The following Guest Blog was written by Stacy Weng, Senior Marketing Manager, Rivet Logic Corporation.

Why are a growing number of enterprise customers deploying their Web experiences in the cloud? In a recent webinar with CrafterCMS, we discussed top reasons for moving a CMS to the cloud, how to craft a successful enterprise web strategy, and best practices for building next-generation web experiences.

The Modern CMS and Crafter
Your website isn't just brochure-ware or a place where people go for product updates, but instead it's the lifeblood of your company and acts as an important sales tool for that first initial interaction with your users. It's also an engagement tool, with the ability to segment and build personas, to deliver personalized experiences that'll keep your users engaged. From an integration standpoint, a web CMS isn't just a standalone effort, but needs to integrate with various other tools such as CRM, marketing automation, and analytics.
Crafter Cloud is a full featured, enterprise SaaS-based content management system with user-friendly authoring tools, easy integration, high-performance content delivery, ability for personalization and targeting, using a suite of industry-leading development tools to enable delivery of omni-channel experiences. Crafter was designed with flexibility and scale and can be integrated with a variety of digital efforts.
Why the Cloud? 5 Reasons to Move Your CMS to Crafter Cloud
From our experience implementing CMS solutions, we've across 5 consistent themes for why customers choose Crafter Cloud when deciding to move their CMS to the cloud.
Custom development experience in the cloud – One of the biggest benefits from both an IT and marketing perspective is the availability of a custom development experience, which provides the front-end team a personalized development environment with the ability to use any front end framework of their choice. This leads to shorter release cycles, which benefits business teams and keeps them excited about the CMS as new features and functionality requests are met in a timely manner.
Full Featured CMS – As a full-featured CMS, Crafter Cloud has the design, integration and security features of an enterprise CMS that's traditionally deployed on-premise with your own resources. The cloud CMS is a great option for customers with a lot of security and integration requirements to deploy the system without a lot of IT overhead. In addition, one of the challenges businesses face during a rebranding effort or site redesign is the ability of the CMS to respond appropriately. Not only are there desktop views, we now need to accommodate multiple screens and mobile devices, and each experience needs to be unique. Design responsiveness and the ability to create custom design and not be limited by the CMS and its features is imperative.
Augment IT – Deploying your CMS in the cloud allows you to augment your IT and accelerate time-to-market. This means freeing up time and resources and limiting your IT overhead so they can focus on new features and the overall user experience.
Cost – Deploying your CMS in the cloud is also cost effective, with savings from resources, time and energy it would take to build and deploy the solution. Crafter Cloud employs a flexible pricing model that allows you to scale and buy as you grow, limiting any over buy.
Running your business at the speed of the market – Often times your public facing website becomes an afterthought if the CMS can't keep up (e.g. the need for IT resources to make updates, design updates limited by features, marketing needs more data / analytics, etc.). Teams often end up walking away from relying on the CMS and addressing these tasks independently. Crafter keeps in pace with not just consumers but also the technology side of the house by allowing development teams to work with tools they're familiar with.
Design & Deployment Considerations
When it comes to Web Experience Management (WEM), it can be broken into 5 categories, each with its own subcategories to dissect and think about your business and users (IT, marketing, sales, customers, partners, etc.).
Ease of use – Is it user friendly?
Multi-channel – What are your multi-channel requirements? It's no longer enough to say it needs to work on a mobile device. Mobile is a whole different experience to think through, and you need to make sure your CMS can be responsive and flexible in that sense. For example, a mobile experience for retail is very different from a services company.
Personalization – Your site needs to be personalized to build engagement. A repeat consumer / site visitor doesn't want to feel like they're reintroducing themselves each time they visit your site, which can be very frustrating. You need a CMS that enables you to build the journey with the customer and not force a reintroduction at each touch point.
Engagement – A CMS becomes a viable piece of your business when it can spark engagement, which comes in many forms. Engagement isn't only about results in product buying, but also in comments, reviews, and feedback loops.
Integration – Can it easily integrate with other third party systems – CRM, Marketing Automation, Analytics, etc.?

Who Are My Users and What Do They Need?
Users are typically divided between internal an external users. Internal users include Marketing, IT, and Sales, and all of these user categories have their own different expectations and opinions on how the site should be designed.
While IT wants security, Marketing prefers flexibility, ease of use and the ability to design and add new features, and Sales wants a site that's captivating to bring them leads. It's important to go through the process of defining and prioritizing expectations.
As you narrow down the list, you need to determine if the CMS is able to respond to these expectations, as keeping the internal team happy is the first step to launching a successful CMS. When it comes to features, determine what the current CMS supports, features you wish you had but previously had limitations, whether it's lack of IT resources for customization or lack of familiarity with the CMS's integration points. You need an extendable platform that can successfully address these feature requests.
In addition, your CMS manages a variety of content, from blog posts to news articles, to products and press. Your CMS needs to be flexible from a content editing standpoint, where non-technical business users have the ability to edit, preview and publish without any additional IT support. Depending on the organization, IT may or may not be involved in the CMS, so it needs to be self-sufficient, with Marketing owning the solution.
Your external users include customers, partners, and other stakeholders, and you need to start thinking about perception and how users view your brand during their site visit.
To manage user expectation, you need consistency across each digital touch point. The experience from desktop to mobile to kiosk should be consistent so that users don't need to learn a new UI at each touch point. In addition, if you publish a lot of content, users are going to have certain expectations around the frequency of your updates, and the context in which they're consuming the content from. All of these points warrant discussions when it comes to your CMS process – it needs to be flexible enough to address most of these challenges.
Customer Win Patterns & Success Stories
Customers select their CMS based on a few consistent win patterns – full-featured with the ability to respond, ability to integrate, provides developers with development tools, limited IT overhead so IT resources can be reallocated to other strategic initiatives, fast time-to-market, and ability to consolidate various sites into one platform.
Our customers are leveraging Crafter Cloud to address a variety of business needs, including:
Rebranding a 30 Year Old Company – This health & fitness customer had many inconsistent brands, designs and technologies across their sites that needed to be consolidated into one platform. With a strict timeline and lack of IT resources, they started by deploying their core public facing website onto Crafter Cloud, with other web properties to follow, all accomplished within a two month timeframe.
Creating an identity in Ad Tech – This advertising technology company went through a rebranding to create a new identity. Design was extremely important and they needed a CMS to support pixel perfect design. With Crafter Cloud, their solution was up and running in under 1.5 months.
Enhancing a Global Platform – This customer already had an existing technology platform in place with high user adoption. They wanted to enhance their site with social capability without disruption. Crafter Cloud provided the necessary social features that were implemented with limited platform disruption.
These are just three examples that all come back to the consistent theme of full featured CMS in the cloud, low IT overhead, cost effectiveness, and speed of market.
Creating a Memorable Web Experience
The larger goal is to have your web presence create a memorable experience so that it reinforces your brand. Best practices to accomplish this include the three C's:
Consistent – Both internally (equipping marketing with necessary tools in one area to create these experiences and providing IT with the right development tools) and externally (across multiple devices)
Contextual – Providing the right content in the right context
Conversational – The ability to create conversations and enable engagement, and ultimately build a community around your web experience
Related Posts
Related Resources