Article
The Future is Now: Virtual Reality Transforming Retail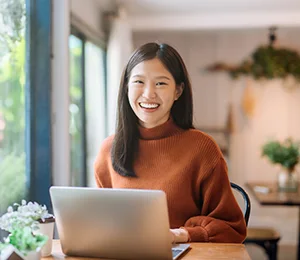 When it comes to brick and mortar retail, every inch of retail space is crucial to keep the business booming. So it's no wonder that Happy Family, an organic children's food manufacturer, decided to turn to virtual reality to help them gather data from 800 shoppers. Turns out this method isn't just working for them, but it's working for many other retailers too. It's quickly becoming the future of retail with an international reach.
While it may seem somewhat futuristic, the truth is scenarios in which using virtual reality are beneficial, isn't that far reaching. Combining virtual and augmented reality are already transforming major retail locations in every way — from the aisles, to store design and signage.
The Difference Between Augmented Reality and Virtual Reality
Sometimes augmented reality and virtual reality are used interchangeably. However, there are significant differences that you need to know when using or discussing these technologies. Augmented reality is a blend of real life and virtual reality. In other words, the consumer is still in touch with the real world around them, yet interacts with virtual elements. Virtual reality, on the other hand, transforms the user into a different world. Goggles or some type of headset are required for experiencing virtual reality.
Virtual Reality is Here to Stay
Virtual reality is not just a hot technology item for gamers, and from the data, it doesn't appear as if virtual reality is just a fad. While VR has been around for a long time, it has matured to something that benefits our work and home lives in addition to being fun for entertainment purposes.
With virtual reality constantly improving, it's time for retailers to honestly consider adding the technology to the way they do business. It's already been proven that brands who have embraced virtual reality have attracted a wider user base. In a world where technology is constantly evolving, consumers are continuously demanding more from brands. Keeping up with technology is how brands can stay among and ahead of their competition. Consumers are beginning to expect virtual and augmented reality as they do their online shopping.
V-Commerce is the Next Step
Clearly, a complete move to v-commerce is what lies ahead. Although the idea of new hardware may seem overwhelming to businesses, it really shouldn't be. The concept is constantly evolving as is the equipment. Because of this, there are multiple options with devices at different price points and even applications that allow smartphones to use augmented reality and virtual reality.
With this omni-channel strategy, consumers will be able to do everything from trying on clothes to looking at products or ingredients. With this technology, retailers will be able to deliver an in-store experience to users shopping online. The scenarios for using virtual reality are endless and the benefits for business success are priceless. From up-selling to cross-selling, virtual reality will allow consumers to engage more with the products and will help to create a much more personal experience. This will in turn, increase sales – a reality every business owner can get behind.
Related Posts
Related Resources