Article
Storyblok Alternatives: Why Enterprises Choose CrafterCMS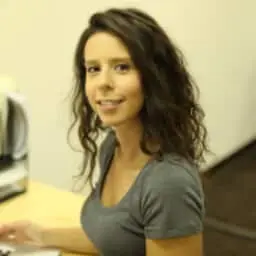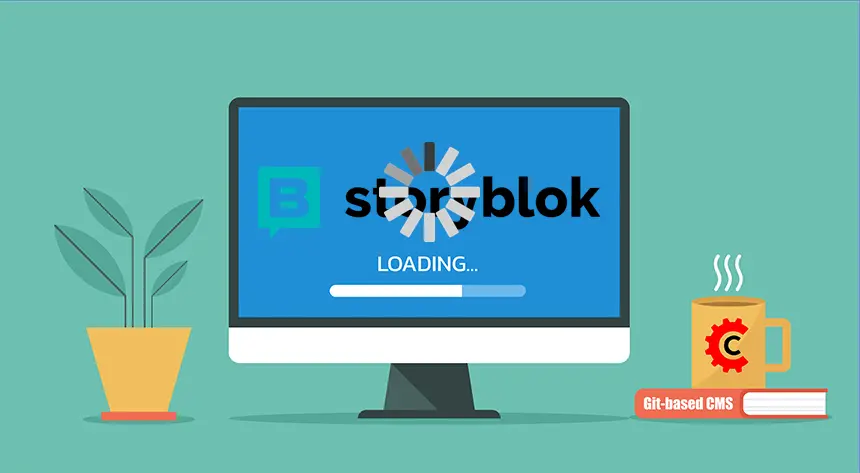 With the rapidly growing demand for cross-channel customer experiences, organizations are looking for ways to better support a variety of effortless touchpoints. Customers will be dissatisfied if businesses fail to deliver the right content at the right time.
An enterprise-level CMS enables you to keep all your content in a unified platform. You can create, edit, preview, and publish content for different channels, devices and purposes. As a result, most enterprises are increasingly adopting headless content management systems to handle their requirements.
Many vendors are proclaiming the headless CMS as the future of content management. However, you should not opt for the headless CMS blindly without reviewing their true capabilities and your requirements. One potential choice among businesses is Storyblok, a headless CMS platform.
This article will help you understand the core features and limitations of Storyblok, and will highlight CrafterCMS as an enterprise-grade alternative to Storyblok.
What Is Storyblok?
Storyblok is a headless content management system that offers marketers customizable content blocks and a combination of visual editing tools. It's a smart tool that helps businesses take care of their content systematically.
The visual composer of Storyblok enables users to view changes they make. It also allows developers to reuse different components, such as grids, teasers, or feature sections in other places that refill them with new content. They can focus on providing value rather than maintaining the monolithic backend architecture.
Exploring Storyblok's Limitations
While Storyblok presents itself as the first component-based headless CMS that works for both business users and developers, there are still some limitations that potential users should be aware of before using the CMS.
Hard to Use Visual Editor
Storyblok was initially built as the only headless CMS with a visual editor that helps users organize content. However, according to the reviews on G2, some of the visual editor features on Storyblok can sometimes be a unintuitive. Some features are missing from the visual editor, such as the ability to customize or detailed default values for blocks. In addition, users need a lot of time to customize the visual editor to suit their needs.
Not Truly Framework Agnostic
Another major drawback of Storyblok is that the setup is not documented well or self-explanatory based on your framework. For example, users have reported difficulties while attempting to use Next.js, a popular modern JavaScript framework. Also, if you add a link field, you must add a separate field for the link target. Moreover, the links delivered within the content-delivery API are hard to use as users need to implement the 'cached_link' while using relative links.
Steep Learning Curve
Storyblok, like other headless CMS' may be more flexible for developers, but its capabilities for editors are still too limited. The major problem with this platform is that it has a steep learning curve. Content authors face difficulties when it comes to a high level of customization. Even for developers, advanced personalizations and customizations may seem intimidating to those unfamiliar with GraphQL. Thus, the development process and setup can be more time-consuming and challenging than others.
Difficulty Creating Roles and Permissions
Roles and permissions are critical for enterprise companies that want to provide different authorization for various user types. However, in Storyblok, creating user roles on spaces and managing granular permission for each role leaves a lot to be desired.
Why Do Businesses Need a Storyblok Alternative?
Storyblok is a headless CMS that has gained much recognition and traction. However, here are a few reasons why there is a need to have a Storyblok alternative.
Content Authors Need User-Friendly Tools
Content authors need user-friendly and powerful tools, but Storyblok's capabilities are limited for editors, despite how it is presented. As the primary group creating, editing, and publishing content driving digital experiences that users enjoy, marketers require user-friendly content authoring platforms and the flexibility to adjust the content-authoring and editing experience to better suit their requirements.
Developers Need True Framework Freedom
One of the major benefits of a headless CMS is the freedom and flexibility it provides for developers. However, given the challenges that Storyblok presents when developers need documentation and support for their chosen frameworks, another option is necessary.
CrafterCMS: A Better Headless CMS and Content Authoring Platform
Powerful Content Authoring Experience
Content authors and editors expect conventional CMS platforms' user-friendly content creation and editing tools. However, Storyblok has restricted it for editors. CrafterCMS brings these features back to the headless CMS and provides WYSIWYG authoring, in-context previews for different digital channels, drag and drop experience building, and much more.
Crafter Studio, the visual content authoring experience, has all the features that today's content authoring and editing teams require. Its extensibility enables businesses to compose tailored authoring experiences that meet their advanced requirements with reusable plugins and an API-first approach.
Truly Decoupled Architecture
Headless-only CMS platforms do not grasp the true meaning of decoupled, as having the end-user interface separate from the content repository is not enough to benefit from a decoupled architecture. CrafterCMS supports genuinely decoupled architecture where the API-first content authoring app (Crafter Studio) and platform are entirely separate from the API-first headless content delivery system known as Crafter Engine.
DevContentOps
Organizations should quickly build software applications to keep pace with increasing customer demands. DevOps helps software applications enabling new functionalities and features to be introduced faster. CrafterCMS brings the benefits of DevOps to content-driven products, applications, and digital experiences via unique features for DevContentOps processes. Using this process, software development and content teams collaborate effectively, publishing new updates, providing engaging customer experiences, and releasing new features without delays.
Open Source Platform
CrafterCMS is available under the open-source GPL license and is free for all to download, use host, and modify. Developers can review and modify the source code and extend the platform to meet their requirements. As an open-source platform, CrafterCMS does not lock in its customers to a single vendor, as community support is always available. Moreover, this platform has proven to be more secure, reliable, and cost-effective in the long run. For enterprises that want 24x7x365 support, or a fully-managed SaaS/PaaS in the cloud, CrafterCMS provides these as commercial offerings.
Git-Based Content Repository
CrafterCMS provides developers with the advanced versioning, workflow support, branching, and more that they enjoy when using Git as the underlying content repo. Content authors can also benefit from these capabilities with multi-file versioning, auditing, and security features Git provides without needing to know how Git works. Thanks to Crafter Studio, content authors can take advantage of a user-friendly experience without worrying about any of the technical details of Git. Meanwhile, the underlying Git-based repository still enables a new level of collaboration among content and development teams.
Give Your Content Authors a Limitless Experience with CrafterCMS
Unlike Storyblok, CrafterCMS provides an ideal balance for developers, operations and content teams. With Storyblok, the content authoring and editing team may feel limited at some point, negatively impacting the seamless digital experience provided to the audience. CrafterCMS has overcome these limitations with its best-in-class authoring and editing tools to provide a seamless user experience.
With its Git-based repository and DevContentOps capabilities, enterprises have everything they need from an enterprise-class headless CMS. Learn more about how CrafterCMS leverages DevContentOps by reading our White Paper: What Is DevContentOps?
Related Posts
Related Resources