Finally a CMS that Moves the Ball Forward:
CrafterCMS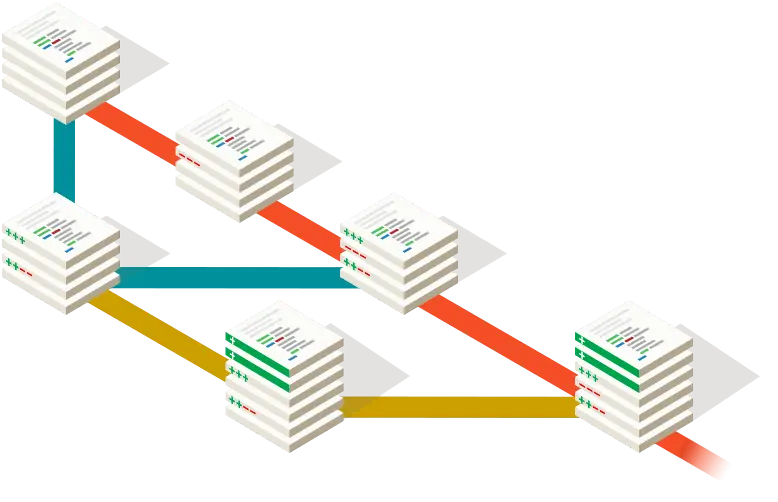 Contemporary CMS platforms have made improvements to authoring tools and vastly expended support for marketing. However, CMS architecture has remained stagnant for nearly 20 years and has not kept pace with today's need to support a high rate of innovation, the ability to fit with modern DevOps and the ability to easily deploy in the elastic cloud. CrafterCMS changes the game.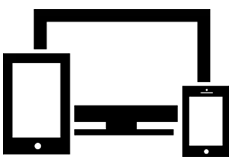 Any Digital Experience
Create any kind of digital experience from augmented reality to websites and everything in between. CrafterCMS gives authors clean, easy-to-use web-based tools to create any kind of experience!

Rapid Innovation
Rapid innovation requires the right tools for the job. CrafterCMS's Git-based, distributed repository makes it simple for teams to work locally and together on feature branches. Finally development teams can do parallel development and work with their own tools, debuggers and process.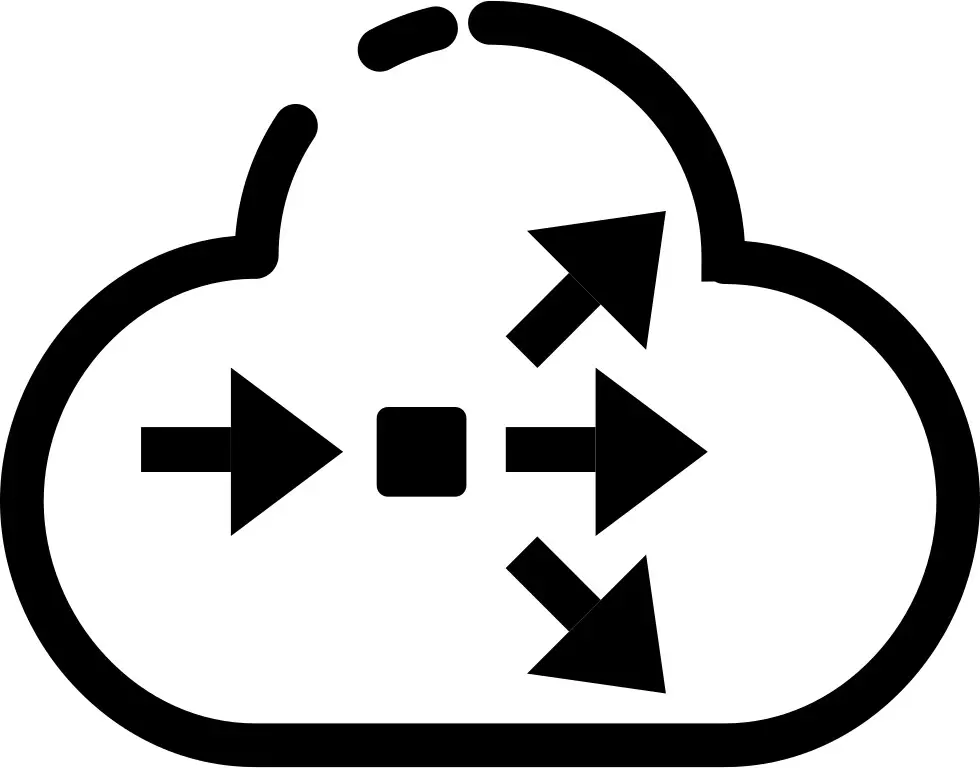 Elastic, Global Scalability
CrafterCMS's shared nothing architecture is cloud native and scales elastically and deploys gloabally to meet any performance demand.

A Modern CMS for Today's Needs
Innovate Quickly. Scale Globally.
Unlike traditional content management tools that were designed in the 90's to manage static pages on a website, CrafterCMS was built from the ground up to enable fast-paced, agile development of dynamic content and code for all types of digital experiences, combined with extremely simple elastic scalability in the cloud.
Great for Authors
Powerful. Easy to Use.
Any kind of content. Any kind of channel. CrafterCMS makes it easy for content creators to create and manage connected, personalized digital expereinces for type of customer.

From augmented and virtual realitty to websites and portals, CrafterCMS gives your content team clean, easy-to-use web based tools to manage the expereinces for thier targeted audience. Most CMS platforms have complex interfaces. CrafterCMS has a clean, simple in-context approach to content management that authors love along with advanced features like audiiing, version history, content dependencies, workflow and much more.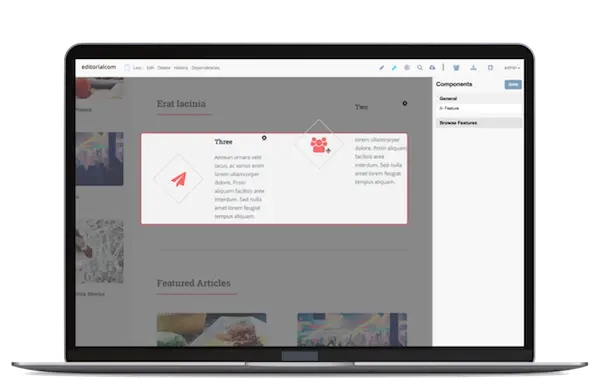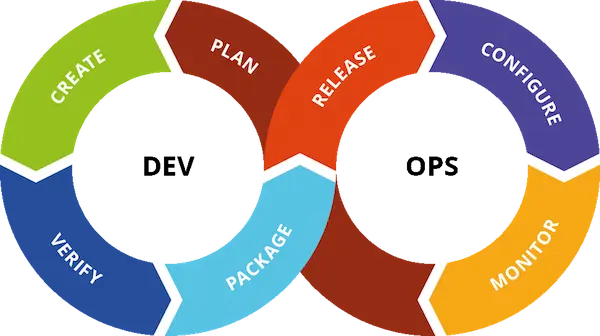 Fantastic for Ops
Multi-tenant. Micro Service Based. Elastic.
CrafterCMS is high performance and elastically scalable. Manage a small footprint, scale effortlessly when you need to.
CrafterCMS is a dream come true for DevOps:
Moving the latest content to a Dev, QA or other lower environments is Git pull away.
Deploying code to your global infrastructure is push button.
Continious integration (CI) is native to CrafterCMS and it's Git-based repository
Amazing for Developers
Your Tech. Your Tools. Your Process.
Crafter is the most developer friendly CMS on the planet. With Crafter's Git-based, distributed repository developers work locally with the tools the know and love. Collaboration is no probelm either. Work with the rest of your agile team on a feature branch in parallel with other teams. Nothing enables accellerates of development like CrafterCMS.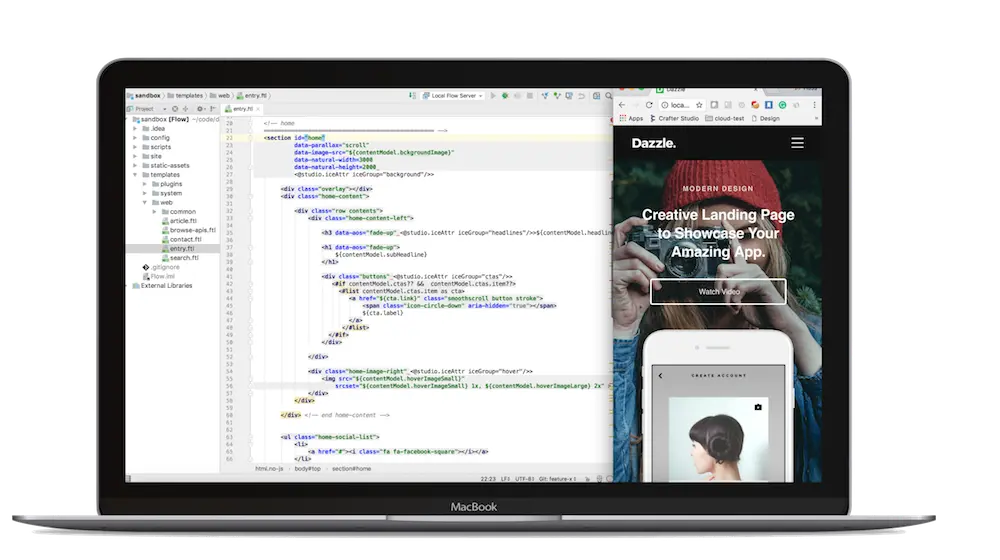 Easy to Use
Easy to use web based tools
Any Content
Any Experience
Any Channel
Git Based Repository
Distributed repository
Multi-file versioning
Time leap
Branching
Local developer tools
In-line debugging
Modern languages and platforms


Content Inheritence
Manage common content once
Support waterfall translation
Support hierarchical sites
Decoupled
Headless and Markup
Multi-channel publishing
Separate authoring and delivery
Enterprise Integration
Spring application stack
Consume and expose REST APIS
Powerful integration extension points
Elastic Scale
Effortless scaleout
Shared nothing architecture
Global and disconnected topology support