Introducing CrafterCMS 3.1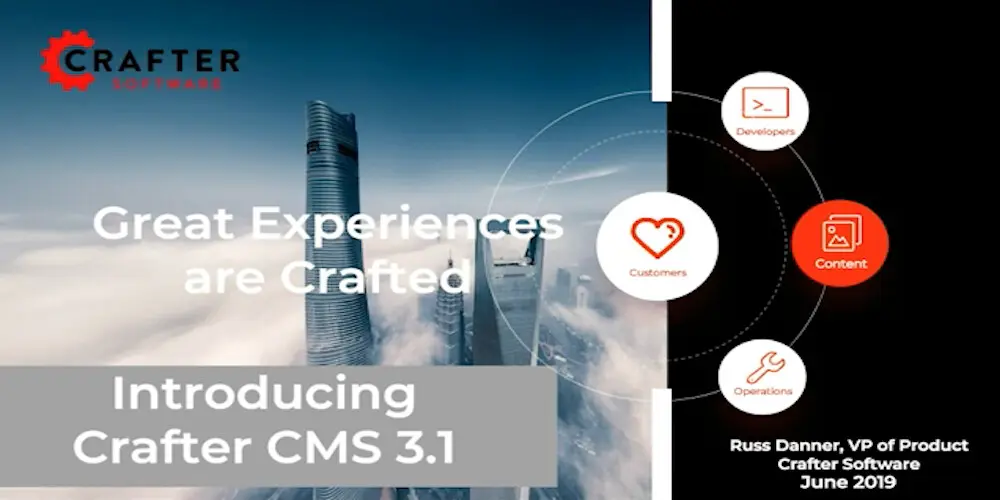 Introducing CrafterCMS version 3.1! View this webinar to learn how CrafterCMS 3.1, a hybrid-headless CMS, and it's cloud-native DevOps capabilities can help your organization innovate quickly with the technology, tools, and processes you want.
CrafterCMS 3.1 introduces a number of game changing capabilities and updates, including: serverless delivery support based on Docker and Kubernetes, out-of-the-box support for Elasticsearch, a new Video Center blueprint, and native support for GraphQL. All this among many other new features and enhancements for both authors and DevOps.

View this webinar to:
Learn how CrafterCMS 3.1 is revolutionizing digital businesses through native DevOps support
Learn how to build high performance, scalable, and cloud-native digital experiences
See a live demo of the new CrafterCMS 3.1 features and capabilities
Related Resources