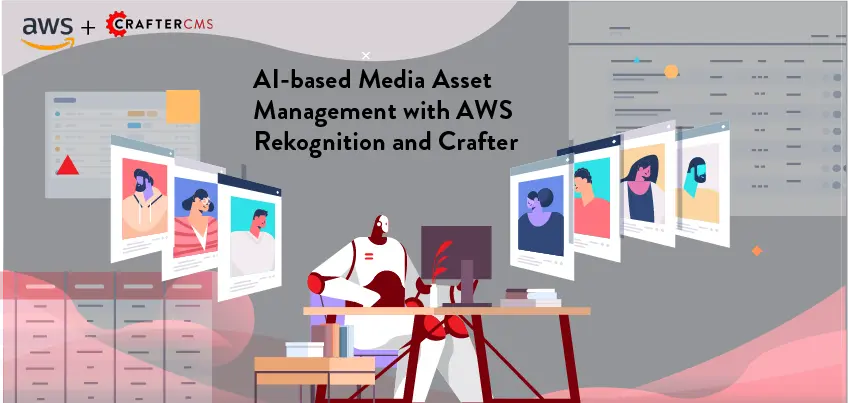 AI-based Media Asset Management with AWS Rekognition and CrafterCMS
15 Sep, 2021
01:00 - 02:00 PM (ET)
17:00 - 18:00 (GMT)
Virtual
Classifying digital media assets often leads to efficiency, reuse, better findability and in certain use cases direct, increases to revenue. In times past visual assets including images and video were opaque to automation with the exception of basic metadata encoded in the file. Details from the assets themselves had to be mined by manual human effort. Today, scalable, cost effective solutions exist for AI/ML based recognition of objects, faces, and text with the data of images and video. Leveraging these technologies unlocks tremendous potential.
In this webinar we will look at real world use cases where AI/ML based recognition can deliver significant benefits. Further we will deep dive on AWS AI/ML services and how they can be integrated with CrafterCMS.
Register now. Even if you can' t attend we'll send you the recording after the event.