Penn Mutual: CrafterCMS Enables Modern Digital Experiences for Life Insurance Leader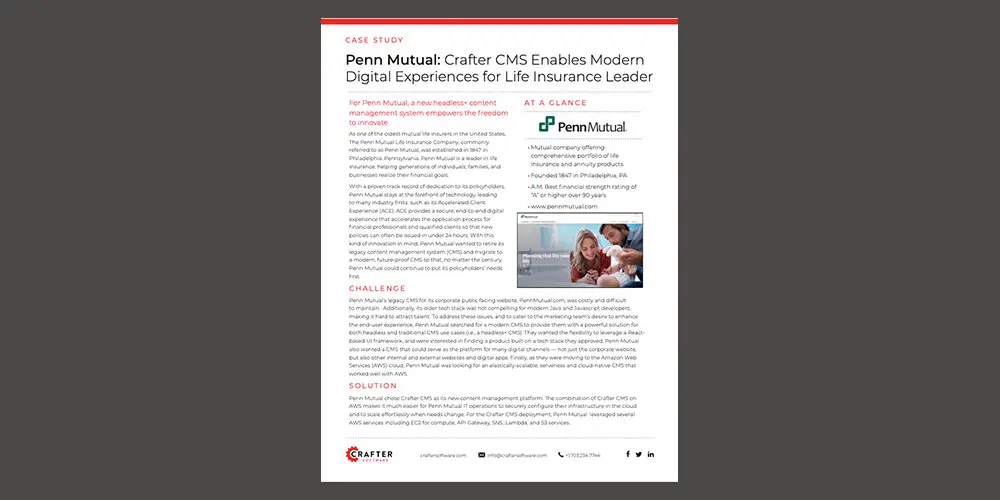 Learn how Penn Mutual now benefits from a new headless+ content management system to empower the freedom to innovate.
As one of the oldest mutual life insurers in the United States, The Penn Mutual Life Insurance Company, commonly referred to as Penn Mutual, was established in 1847 in Philadelphia, Pennsylvania.

With a proven track record of dedication to its policyholders, Penn Mutual stays at the forefront of technology, leading to many industry firsts, such as its Accelerated Client Experience (ACE). ACE provides a secure, end-to-end digital experience that accelerates the application process for financial professionals and qualified clients so that new policies can often be issued in under 24 hours. With this kind of innovation in mind, Penn Mutual wanted to retire its legacy content management system (CMS) and migrate to a modern, future-proof CMS so that, no matter the century, Penn Mutual could continue to put its policyholders' needs first.
Related Resources