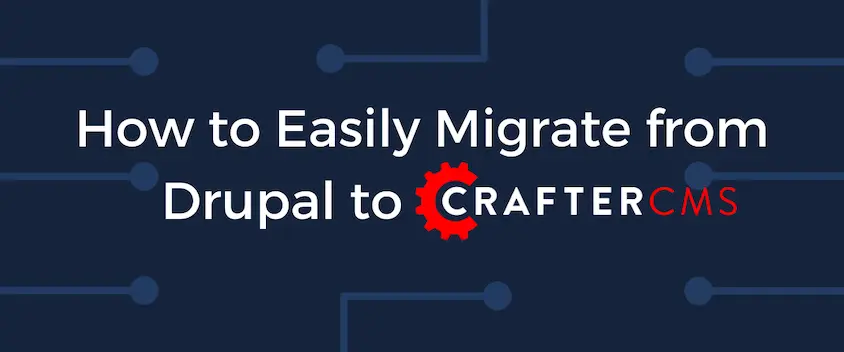 How to Easily Migrate from Drupal to CrafterCMS
04 Feb, 2021
01:00 - 02:00 PM (ET)
18:00 - 19:00 (GMT)
REMOTE WEBINAR
Looking to migrate from Drupal and escape the version wars? You are not alone. Join others who are looking to innovate faster and collaborate better while they build the next generation of digital experiences.
CrafterCMS provides an API-first, Git-based headless content platform used by leading brands and organizations that want to build digital experiences using modern development frameworks, scale easily, benefit from higher reliability and security, and provide content creators with a powerful authoring experience.
Join this webinar to learn how you can quickly and easily migrate from Drupal to CrafterCMS today, while dramatically expanding your technical capabilities and driving faster innovation.
In this webinar you will learn:

The benefits of a truly headless content management platform like CrafterCMS
How to quickly and cost-effectively upgrade any Drupal app to a CrafterCMS app
How to easily migrate your content from Drupal's legacy database system to CrafterCMS's Git-based repository
The benefits your content authoring and DevOps teams will enjoy using CrafterCMS
*Drupal is a registered trademark of Dries Buytaert