Article
#1 Digital Marketing Investment All Enterprises Should Make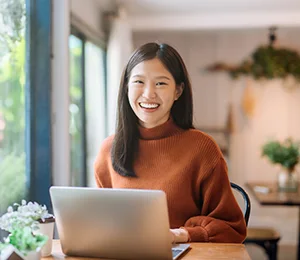 Each year, enterprises are investing more and more in digital marketing technology, primarily due to the growing need to engage customers through multiple online channels. In fact, Gartner found that nearly two-thirds of marketers say their marketing budgets will increase in 2016. But the question on many marketers' minds is: Where exactly should these digital marketing funds be invested?
So what is the number one digital marketing investment you should be making now?
#1 Digital Marketing Investment: A Modern Web Content Management System
Your website is still the number one digital touchpoint for your customers. And a modern Web CMS platform allows marketers to create and deliver personalized experiences, to the right person, at the right time, to the right device. This platform is vital for any enterprise, because a modern Web CMS doesn't just manage content, but unifies the entire marketing technology ecosystem. Creating a consistent customer experience, no matter where the user is engaging with the brand.
Using a modern Web CMS to power your site could be one of the best digital marketing investments you make in 2016 – and your business. And you do need to invest – your website is the main digital touchpoint for engaging with your customers, and you want to make sure it competes in today's era of customer engagement.
A modern Web CMS needs to marry both power and simplicity, so you can save time, money and focus on what is critical in growing your enterprise.
Here are a few key things to keep in mind when it comes to investing in the perfect Web CMS platform for your enterprise:
User-Friendly Content Authoring Tools – A platform that provides authors with powerful yet easy to use content authoring tools. An example of this would be, a simple drag and drop design and in-context review capabilities that anyone can use.

Easy Integration – You will want a modern Web CMS that can easily integrate with other best of breed technologies, including your CRM and marketing automation platforms to unite sales and marketing.

Multi-channel Experiences – It takes more than a responsive design to succeed in today's multi-channel environment. A modern Web CMS needs to be able to provide both "responsive" and "adaptive" design capabilities, and provide true multi-channel publishing.

High-Performance Content Delivery – So you're able to deliver fast and highly personalized experiences to your target audiences.

Personalization and Content Targeting – The ability to engage your target audience with dynamic experiences that are immediately relevant to them with advanced targeting and personalization capabilities.

Modern Development Tools – Develop new experiences and services rapidly, by leveraging a Web CMS platform that uses leading modern development technology.
Related Posts
Related Resources