Article
High Performance OTT Video Streaming and Content Management in the Cloud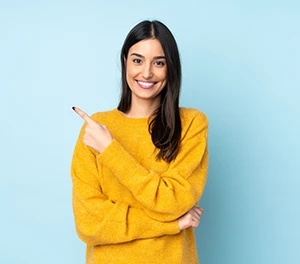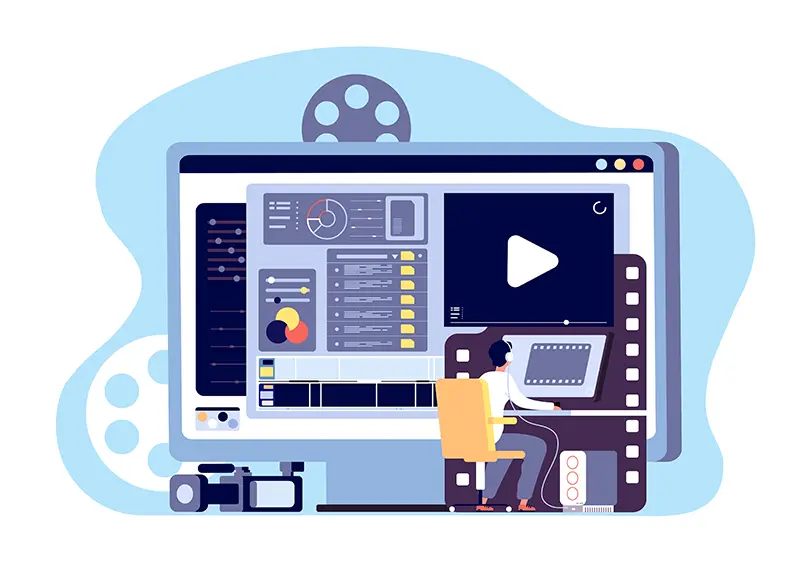 Video content is exploding across the internet as viewers rush to consume this media at a higher rate than written and audio. According to Cisco, online videos will make up over 80% of all consumer traffic on the internet in 2022, roughly 15 times as high as in 2017.
Not only is the amount of video content on the internet continuing to increase, but it is gradually becoming the go-to preference for consumers. Brands that use video effectively are finding great rewards from happy viewers.
In fact, 82% of people prefer live video over standard social media posts from a brand. Streaming video content is a fantastic way for companies to differentiate themselves from the competition. But, over-reliance on third-party platforms like social media apps and YouTube can be detrimental in the long run.
Ideally, a brand wants to own its content and to stream video content you need the right infrastructure in place to maximize speed and performance. Both media and entertainment companies, and high value brand name enterprises, need to deliver high performance, and highly engaging, video experiences to their audiences.
Everyone's Going Digital
As the world enters into a period of digital transformation, video content has become more critical than ever before. Recent global events have caused many industries to shift from in-person events to virtual events instead, and this shift isn't likely to be reversed anytime soon.
Around 62% of marketers think that live video feeds of global events will be the norm as we move forward and companies will continue to focus on digital events since they add more flexibility to marketing campaigns and content.
Streaming virtual events allows brands to not only meet the needs of their in-person audiences, but it also provides opportunities for people in other locations to attend events without issues - all they need is an internet connection.
But with everyone having to go digital, companies will find that minor problems they didn't face before will now be coming to the forefront. As the world continues to stream live video speed is going to become an even more critical component of the equation.
The Need for Speed
Speed has always been one of the greatest differentiators for successful websites and apps, as page loading times can determine whether a customer chooses to buy from a brand or not. Three seconds might not seem like a long time, in the world of page load times, it can be an eternity.
As page load time increases from 1s to 3s, the probability of a visitor bouncing from the site rises to 32%. For even slower sites, with a page load time that goes from 1s to 6s, the likelihood of bounce increases to 106%.
Slow speed can have a significant impact on conversions as well as bounce rates, but it becomes even more critical when dealing with streaming video content.
Video content on its own doesn't impact a huge impact on your load times once the video is optimized correctly, but that changes when that video is streaming live and not merely preloaded.
When streaming live, companies always need to be wary of buffering. According to eMarketer, 65% of customers believe that a buffering video makes it hard to enjoy, and many visitors will end up choosing another service if things fail to buffer correctly.
While many customers will immediately look to their own internet service providers and connections as the cause for streaming issues, these problems can be alleviated by companies that have the right infrastructure in place.
A Video CMS: Your Online Video Platform Foundation
Streaming video is becoming an integral part of a company's content plans, so proper management and infrastructure are required to get the most out of this content. To adequately, store, manage and control ownership and delivering of your video content, then you need a video CMS.
Video CMS platforms, like any CMS platform, can come in various formats. Your business may have preferred an on-premise solution compared to a SaaS option in the past, but when it comes to matters of speed, cloud support is fundamental.
Video processing and storage is increasingly moving to the cloud so having a CMS that can meet these requirements is paramount. Not only should your video CMS be cloud-native, but it should also provide you with other capabilities that help support your video content streaming.
Leverage Cloud Services
A headless CMS can connect via APIs to deliver your streaming content through custom apps and a variety of end user experiences and channels, and integrations with cloud video processing and storage services can improve content production and delivery tenfold.
AWS provides cloud-based video processing and delivery with AWS Elemental Media Services. This allows organizations to take advantage of one of the leading cloud vendors computing power and global distribution.
With AWS Elemental, your files are close to the processing, so if you want to process videos using machine learning, or transcode or transcribe, metadata mining, it's all in the same place, rather than being in a private or on-premise server. Also, Amazon's CloudFront global content delivery network delivers data, videos and more to customers globally with low latency and high transfer speeds.
CrafterCMS and AWS Media Services Combine for High Performance Streaming
As a cloud-native headless CMS platform, CrafterCMS helps your entire team to get the most out of your video content and deliver high performance digital experiences to your audience.
Developers and IT departments can rely on REST and GraphQL APIs to build engaging digital experience frontends without sacrificing their choice of technology. In addition, content authors can rely on user-friendly editing features that make creating end user experiences, managing video content and live events, and customizing it for those multiple frontends that much easier.
CrafterCMS also offers close integration with AWS Elemental Media Services. This helps Crafter users take advantage of AWS Elastic Cloud and all the benefits for video streaming. Furthermore, the Video Center Blueprint in the CrafterCMS Marketplace makes building and launching a streaming video experience extremely quick and cost effective for organizations that need to compete for attention in today's digital world.
Want to learn more about how CrafterCMS can improve your video streaming workflows and user experiences? Watch this recorded Webinar: Modernizing Video Delivery and Content Management at CPAC, a Canadian National Broadcaster

Related Posts
Related Resources