The Full Power of CrafterCMS in the Cloud
Crafter Cloud is the leading Headless CMS SaaS / PaaS for the Enterprise.
Traditional CMS platforms have remained stagnant for nearly 20 years and have not kept pace with today's need to support a high rate of innovation. Meanwhile, simple headless-only CMS solutions don't scale easily or cost effectively. Crafter Cloud changes the game - a fully managed, headless+ CMS for the Enterprise.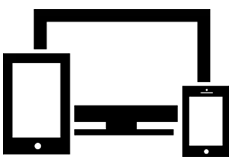 Any Digital Experience
Create any kind of digital experience, ranging from augmented reality experiences to enterprise websites and everything in between. CrafterCMS gives content authors powerful, easy-to-use web-based tools to create and manage any kind of experience - unlike any other headless CMS out there.

Rapid Innovation
Rapid innovation requires the right tools for the job. CrafterCMS's Git-based, distributed repository and headless, API-first platform makes it simple for teams to work locally and together on feature branches. Finally development teams can do parallel development and work with their own tools, debuggers and process.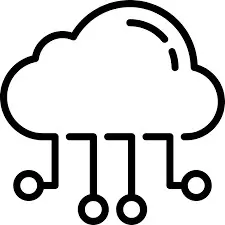 Fully Managed SaaS/PaaS
Crafter Cloud is an elastically scalable, headless CMS platform that's 100% hosted and managed by Crafter. There's no need to manage any servers, networks or other infrastructure. Start building amazing digital experiences today!
Headless CMS SaaS for the Enterprise
Crafter Cloud provides you a fully-managed, enterprise content management solution - unrivaled in the industry for its performance, capabilities, and price. For a low monthly fee, you get the power and flexibility of CrafterCMS combined with elastic cloud hosting, 24x7 support, and ongoing upgrades and maintenance. Focus on building and optimizing great digital experiences, while we take care of the rest!
Pricing
Choose from a wide range of options to suit your enterprises needs for today... and tomorrow. Crafter Cloud scales out to meet the mission-critical headless+ CMS needs of the largest, most demanding enterprises, while providing the same robust capabilities to mid-size companies who can start smaller.
Get started today
Starter Package
Everything you need to build and manage an enterprise website, and craft blazing fast, highly personalized digital experiences. Provides access to a fully-supported, cloud-hosted CrafterCMS. Integrate with your enterprise SSO, and any other enterprise or cloud-based systems.
1 CMS Project

1 Admin

1 Content Author

1 Content Items

1 Region
Unlimited Developer Machines

Unlimited Site/App Traffic

Unlimited API Calls

No Rate Limits on API Calls
Ad-ons
| Crafter Cloud Options | Annual Price | Description |
| --- | --- | --- |
| Add a CMS User | $1,400 | Users may create, edit, manage, preview, approve and publish content to sites. |
| Add a CMS Project | $3,600 | Need more than one project? |
| Add 1000 Content Items | $432 | Manage and publish more content across all your sites and apps. |
| Add Lower Environment | $9,264 | Add non-production environment for Integration, QA, Staging, etc. purposes. |
| Add Region | $7,200 | Add another global region for Content Authoring and/or Delivery. |
Note: IaaS services (compute, storage, bandwidth) priced separately and based on actual usage. Underlying CPU cores are limited to 8x for Authoring and 8x for Delivery. All prices in US $. Prices based on a minimum twelve-month commitment.
User Friendly Content Authoring Tools
CrafterCMS provides business users with powerful yet easy to use content authoring tools, drag and drop design, and in-context preview capabilities that anyone can use.
Easy Integration
CrafterCMS's modern architecture, technology and connectors provide you with the perfect platform for integration with best of breed marketing automation solutions and your enterprise systems.
Multi-channel Experiences
It takes more than a responsive design to succeed in today's multi-channel environment. CrafterCMS supports responsive, adaptive, and progressive design capabilities, and true multi-channel publishing.
High Performance Content Delivery
CrafterCMS is the highest performing, most scalable platform on the planet. So you're able to deliver blazing fast, highly personalized experiences to your target audience.
Personalization and Content Targeting
Engage your target audience with dynamic experiences that are immediately relevant to them with CrafterCMS's advanced targeting and personalization capabilities.
Most Modern Development Tools
Use the tools of your choice for frontend development - React, Vue, HTML5, etc. Use our REST and GraphQL APIs, or build your own APIs. Utilize SSR with Nodejs or Groovy. Looking to customize the backend or contribute to our open source platform? Use enterprise-class Spring, Spring Boot, and Java.