NOVA Foundation: Improved Fundraising Events with Live Video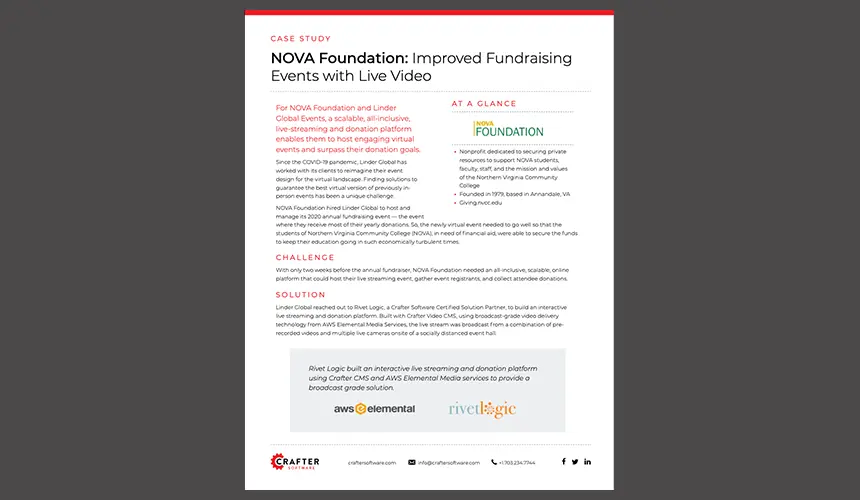 For NOVA Foundation, a scalable, live-streaming and donation platform enables them to host engaging virtual events and surpass their donation goals.
Since the COVID-19 pandemic, Rivet Logic has worked with their clients to reimagine event designs for the virtual landscape. Finding solutions to guarantee the best virtual version of previously in-person events has been a unique challenge. They found Crafter Video CMS and AWS Elemental Media Services to provide the right technical platform for a live video streaming solution.
NOVA Foundation hired Rivet Logic and Linder Global to host and manage its 2020 annual fundraising event — the event where they receive most of their yearly donations. So, the newly virtual event needed to go well so that the students of Northern Virginia Community College (NOVA), in need of financial aid, were able to secure the funds to keep their education going in such economically turbulent times.

Related Resources