Article
10 Things You Should Know About CrafterCMS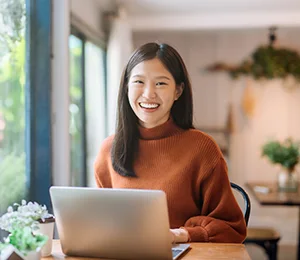 Over the last year CrafterCMS has collected the top ten FAQs we most commonly receive from enterprises looking to invest in a modern Web Content Management solution. Each question is essential for any enterprise looking into a new WCM solution and the answers below reveal how CrafterCMS works to enable highly personalized digital experiences.
CrafterCMS Top FAQs Answered
1. How is content stored?
As an open platform, CrafterCMS stores content in standards-based, open formats. For example, content objects and page descriptors are stored as XML files.
2. What types of page templates are supported, and how are templates created?
Crafter is an API-first, headless CMS that also supports templated sites for when you want a quick HTML based site. Templates are coded in Freemarker and are created and managed in the CMS. Crafter allows multiple templates for any given item.
3. Is the UI easy to use for non-technical content authors?
CrafterCMS makes it very easy for non-technical authors to create, edit and manage content with drag-and-drop site design, in-context editing and multi-channel preview.
4. Does the CMS support multi-channel publishing (web, mobile, tablet)?
Yes! Crafter supports multi-channel publishing and offers a multi-channel preview so you can view what content edits will look like in iOS and Android before publishing right out of the box! CrafterCMS supports responsive mobile, adaptive mobile, and native mobile app approaches.
5. Does the CMS integrate with back-end systems like CRM, analytics, eCommerce, and Social Media?
Yes! Crafter integrates seamlessly with most best of breed back-end business solutions like Salesforce.com, Marketo, Hubspot, Omniture, Google Analytics, along with multiple language translation & e-commerce platforms. Crafter Social makes it very easy to add social capabilities to your website, such as user-generated comments, likes, ratings, blogs, discussion forums and more! Crafter Profile supports user profiles, and integration with social login, and third-party single sign-on systems.
6. Can administrators configure different types of user accounts and permissions that will limit their ability to view/edit specific types of content or specific sections of a piece of content?
Yes! Crafter gives you full control to create specific roles with specific access at each level of the information architecture within each web project. User activity can be fully monitored, including each user sign-in and all content interactions. Also, user activity can be audited by date and time of activity, type of activity and activity targets.
7. What types of content are supported? (video, .pdf, audio files, xml and binary downloads)?
Crafter supports all types of content and can be integrated with any media player.
8. Does the CMS offer language translation? What languages are supported?
Crafter supports language translation model and workflow. Crafter integrates seamlessly with most translation platforms and supports all languages.
9. Does the CMS support workflow?
Yes! Crafter supports both simple and complex workflows. Simple workflows come out of the box, while more advanced, complex workflows can be achieved via integrations with 3rd party workflow engines.
10. What is the difference between your open source Community Edition, your Self-Managed Enterprise Edition, and your Fully-Managed SaaS Cloud Edition? Are there any limitations?
CrafterCMS Community is developed and licensed under an open source license (GPL v3). The Enterprise and Cloud Editions provide you with:
- Production Support (24x7x365 or 9x5x5)

- Certified builds for the full set of supported stacks (Community is tested on a limited set of databases, browsers, etc.)
- Access to upgrades and patches (security, etc.)
- Enterprise-only features
- Ability to engage Crafter Certified Partners for implementation services
- Fully managed service (Crafter Cloud Edition)

Looking to learn how CrafterCMS can help your enterprise? Email us at info@craftersoftware for details.
Related Posts
Related Resources