Article
Four Reasons Why Your Business Needs a Mobile App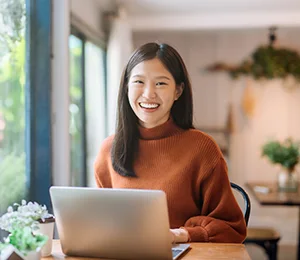 With the rise of smartphone usage, the mobile app industry is as successful as ever. This growing trend has become attractive to many businesses as they become more aware of the impact an app can have on their business.
More specifically, mobile apps have quickly transformed the business community and companies are finding this medium to be the fastest and easiest way to reach existing customers and potentially new customers without invading their privacy.
The following are just a few points to consider when you are deciding upon a mobile app for your business.
1. Promoting: Marketing and promotion to get the word out about your company is crucial. With stiff competition in most industries, businesses are thinking up new and creative ways to promote themselves. Mobile apps not only support customer engagement, but they also allow companies to promote themselves and offer a variety of discounts, coupons and deals to their customers. Additionally, push notifications and location-based updates greatly enhance the effectiveness of each promotion.
2. Engagement: Most of us are extremely busy, so in order to reach your customer, you need to engage them in nonintrusive ways that peak their interest. Mobile apps are a way to do this with their potential to increase customer engagement by simply keeping them up-to-date on the latest products or services. Your customers can have updates at their fingertips – something that conventional marketing completely lacked.
3. Improves Sales: Mobile apps allow customers to make purchases right from their smartphones which helps to accelerate your business sales. Your potential customers can order products and services wherever they are rather than waiting until they are at a computer to visit your website and shop.
4. Customer Support and Service: With the app right on your customer's' smartphone, it is much easier for them to reach out for support and service. In turn, you can easily address their inquiries while providing support whenever it is required. Prior to the mobile app, the process for customers to get support was lengthy and time consuming.
When you're ready to build your next enterprise mobile app, contact us at CrafterCMS to learn how CrafterCMS enables rapid mobile app development, so you can create the ideal mobile app for your company, stay up with the competition, increase your sales, and ultimately watch your company grow.
Related Posts
Related Resources