Article
The Rise of The Digital Experience Platform (And the Fall of the Legacy CMS)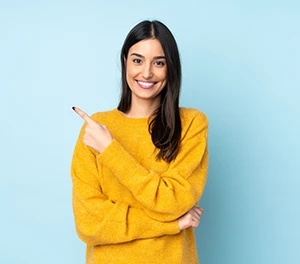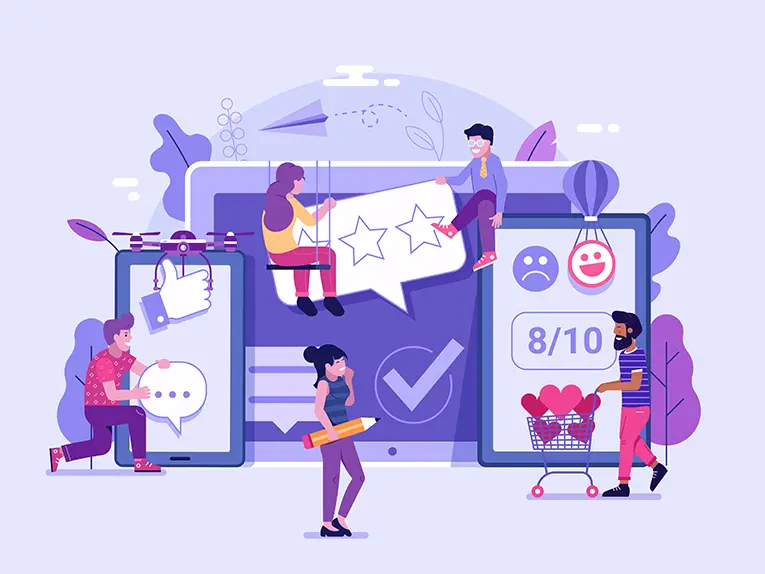 Have you ever seen the movie 'Office Space', where the fax machine doesn't work? Every day, the office workers struggle to use it, until one day they finally decide to destroy the contraption in a frustrated (and rather hilarious) rage.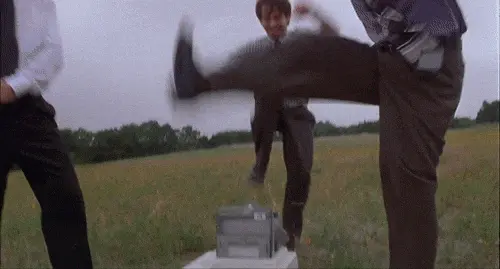 I think we can all relate to wanting to drop-kick outdated technology—and the traditional content management system is no exception.
The Legacy CMS is Dying a Slow Death
Invented in the late '90s to manage pages and components on a website, legacy CMSs have been dragged way too far into the 21st century. Today, these legacy systems serve only to slow down and frustrate ambitious brands looking to create omnichannel digital experiences, as well as the marketers and content authors within them. And simply put, they're just no longer relevant to the digital experiences that customers expect today.
Consumers and customers today expect a digital experience that extends further than a website or mobile application. Today, a digital experience should be able to stretch to any interaction customers have your brand, to include: eCommerce shopping carts, smart speakers, customer portals, kiosks, digital signage, and much more.
So, what's the solution?
Digital Experience Platforms: Bringing Customer Experience into the 21st Century
The best replacement for a legacy CMS platform is a modern, API-first CMS that integrates nicely into an enterprise's overall digital experience platform (DXP) strategy. A solution built around an entirely new architecture, enabling the agile development of digital experiences that are not only driven by content, but also optimized with data, maintained by DevOps, and uniquely tailored to business users' needs.
Let's break down the 10 reasons why enterprises need a modern CMS within an overall best-of-breed DXP strategy to survive and thrive in 2019 and beyond.
1. Easy to use for everyone – Business users, content creators, software developers, and system operations can all work easily to create, manage, optimize, and deliver digital experiences. Great experiences are designed, built, and delivered by a multidisciplinary team that needs to be able to work together seamlessly while leveraging specialized skills and tools.
2. Experiences, not just pages and components – A DXP platform doesn't bake in assumptions about how and where experiences will be delivered or what data will be required or produced. New data and channels are a welcome addition to best-of-breed DXP solutions at any time.
3. Journeys vs. interactions – An experience is a journey, not an interaction. Customers and users expect each interaction to leverage previous communications. An example of this is if you visit your favorite shoe retailer's website looking for a new pair of shoes. Next time you visit their site from your mobile device, you'll notice that the site shows you the shoes you were just looking at, along with related products that other customers have shown an interest in.
4. Personal over generic information – Legacy CMS platforms create lackluster experiences that users will increasingly ignore. Great experiences are relevant, and relevancy drives value, which translates into increasing brand loyalty and revenue for enterprises.
5. Simplicity in architecture NOT complexity – Let's face it, we want simple technology, but not too simple, where the solution doesn't meet the functionality that we need. Simplicity comes from the separation of concerns and great architecture rather than from the presence of specific technologies and vendors.
6. Distribution outperforms centralization – Experiences are delivered anywhere, at any time, and across the digital-physical divide. Long gone are the days of the clean, segregated worlds of the physical and digital. Experiences need to build off each other through different channels and platforms. The benefit of distribution is having a very stable solution, and once the necessary infrastructure is in place, evolution is tremendous.
7. Loose coupling over tight coupling – Technical architecture matters and ultimately defines the limits of what is possible. Today's challenges demand architectural solutions capable of addressing concerns including: performance at scale, complex security, heavy data warehousing, processing and transfer, audibility, and ease of creation. In a traditional IT architecture, various components and functionalities of an application co-exist through solid coding (this is referred to as tightly coupled). While this method is tried-and-tested, challenges arise when it comes to attempting to make any updates to the individual components that are tightly coupled to others. Loose coupling, does not involve any hardcoding. It instead uses APIs to communicate with other individual components. And when it comes to updating these components, they can be done so independently without effecting the entire application.
8. Easy Integrations – The new technology that you use needs to be able to integrate with your existing technology. One advantage of software integration is that processes across your company become streamlined, allowing for tasks to be automated, which increases your ROI. User-driven innovation also flourishes because process changes can be quickly implemented and different users can apply their expertise to tailor processes and applications in a way that improves performance.
9. Lightweight software as opposed to heavy – The 'One-size-fits-all' approach to software (and content management systems in particular) is a fallacy. Each organization has its own unique needs, existing skill sets, and back ends. A software solution with a focus on ease of integration and maintainable customization will always beat an all-in-one solution that's trying to be a Jack of all trades, master of none. A best of breed approach to DXP is superior.
10. The growing need for open source software – Open source is key to innovating on any scale. While proprietary solutions may be able to deliver in the short-term, open source can deliver in the long-term. Open source solutions foster innovation by allowing developers to freely modify software to suit the needs and requirements of your business. Additionally, most open source solutions are supported by a dedicated community of developers who are willing to assist and answer queries you may have. In contrast, both closed source and SaaS-only software locks you into a single vendor, and couples your success to their future viability, performance, pricing policies, and support capabilities.
But that's enough theory. Let's now take a look at how four global companies in four different industries are leveraging digital experience platforms to digitally transform—and digitally innovate.
Three Examples of DXP-fueled Digital Transformations
What if your company could meaningfully engage more customers and grow your brand by offering more compelling digital experiences? Countless companies go through the motions of creating a digital user experience that never connects with individuals. Even big-budget, mainstream brands often stumble — no matter how many experts they use or how many different strategies they implement.
Technology and the ability to solve customers' problems are far greater than any ineffective expert or strategy. Your company can connect with site visitors today by creating a helpful user experience. The best part is, once you learn how these companies understand their customer needs by examining real-world examples, you'll be motivated to start.
Here are inspiring examples of brands that have created thriving interactive environments in the digital world.
1. Papa John's Online Ordering App
Papa John's understands that their customers are relying more than ever before on their digital devices to complete purchases. They realized that they needed another platform to make it simpler for customers to order and pay for their food.
Their Digital Creation
Papa John's noticed new ordering opportunities were available with customers streaming movies and binge-watching TV shows. Taking advantage of this opening, Papa John's created an easy-to-use app for Apple TV. Now their customers don't even need to reach for their phones; they can navigate to the app on their TV and easily create their next pizza order.
Why is this a Digital Experience Win?
It all comes down to the right location and features. Not only does the app allow consumers to customize all orders, as well as storing past orders, payment, and delivery information, but it meets the customers where they are and within the devices they are using, limiting the possibility of another choice coming into play by picking up another device.
60% of Papa John's orders are made through digital channels, from desktops, mobile, to native apps. Digital ordering is one of the biggest battlegrounds in the pizza industry, and Papa John's is staying ahead of the competition by finding new ways to connect with customers on preferred devices and creating an easy user experience.
Key Takeaway: Know your customer
Look at where your customers are located when they interact with your business. Are they in an office setting? Do they love the outdoors? Think of original ways to create a digital experience related to these environments. Then, take it a step further – examine hobbies, professions and other interests related to your company. Have the goal of creating personas to help you better target your message to that audience, and you will see more engagement with your offerings when you meet them where they are.
2. PGA Tour Mobile App
Using technology to bring fans closer to live events is vital to fan engagement – and stakeholders are taking notice. The PGA Tour examined the new ways their fans were consuming sports– with the goal of presenting an immersive fan experience across all platforms.
Their digital Creation:
PGA Tour created a mobile app with several strategies to engage fans across multiple platforms – including live coverage, 3D radar tracking, on-course content, social media streaming, and 360-degree videos, which is media content that records every visual direction using an omnidirectional camera.
Why is this a Digital Experience Win?
Foremost, individuals like the functionality of the digital experience app. You can easily navigate within the clean interfaced app to get PGA news and receive up-to-date stats in real time. By creating this app, PGA fans are less likely to become distracted by other things on non-PGA sport websites and apps since the PGA is limiting the possibility of another sport entertainment choice coming into their fans view.
Key Takeaway: Real-time content is a differentiator
It's important to be accessible to your customers by delivering real-time content through different devices to keep users engaged with your brand and loyal. If you don't, your users will find another digital destination that can meet their needs.Achieve this with the right technology in place and the adaptability to create useful information and an engaging user experience.
3. How Harvard Business Publishing Leverages a DXP
Harvard Business Publishing (HBP), the world-renowned publisher, had a digital problem that needed urgent attention. Their growing array of aging and disparate legacy systems were proving unstable in the mission to create, publish, and manage content at scale. Routinely, their legacy systems caused downtime, integration hurdles, IT bottlenecks, and escalating operational costs due to personnel overhead and spiraling software licensing fees.
To make matters worse, HBP's outdated web publishing tools hindered the editorial staff's ability to contribute fresh and innovative content to the web, consequently limiting HBP's ability to drive site traffic as well as corresponding ad revenue and eCommerce transactions.
Their Digital Solution:
The solution for HBP was found in CrafterCMS, with its unique focus on enterprise-grade web content management.
The implementation now enables HBP to better manage and leverage its branded content, including articles, book chapters, blogs, podcasts, and videos. It has also enhanced the visitor experience with improved navigation and faceted search, along with much faster web site performance. HBP has also started to expand its revenue opportunities by increasing site traffic and offering fresher and more dynamic content.
Key Takeaway: Get your infrastructure in order
HBP had the knowledge, experience, and expertise to publish content at scale. What they didn't have was the digital infrastructure.
By deploying an API-first, headless CMS, in the form of CrafterCMS, HBP was able to consolidate their digital experience under one roof, publish content anywhere, eliminate content duplication, and lower their total cost of ownership—all while benefiting from a scalable cloud infrastructure and editor-friendly publishing tools.
Read More: How CrafterCMS Streamlines Digital Publishing for Harvard Business Publishing

CrafterCMS: A Modern CMS That Enables Leading DXP Strategies
Content management systems built decades ago can no longer keep up with the technology explosion and the what consumers expect of their digital journeys. Companies need to be able to connect on every channel and device with targeted content—and they need to be able to do that quickly.
A digital experience platform is the solution—but not all DXPs are created equal.

When it comes to web content management, legacy content management systems weren't perfect—and while DXPs are taking brands to new horizons, they don't all solve the unresolved issues around web content management.
The result? Often, high-flying, omnichannel, and contemporary customer experiences at scale—with outdated, clunky, and unreasonably slow web content management systems for both content authors and DevOps engineers all toiling away behind the scenes.
Naturally, this mismatch between the seamless customer experience and the disjointed CMS experience leads to inefficiencies, inconsistent brand messaging, and a slower time to market on multiple fronts.
Don't leave web content management to become the elephant in the room. Instead, create your digital experiences using a modern, API-first CMS within a broader best-of breed DXP strategy, a strategy that cares about the marketer, the product manager, the non-technical content authors working behind the scenes to create, edit and publish content at scale, while software developers and DevOps are creating and deploying new marketing-driven experiences on a continuous basis.
Related Posts
Related Resources