Article
What is Headless Commerce?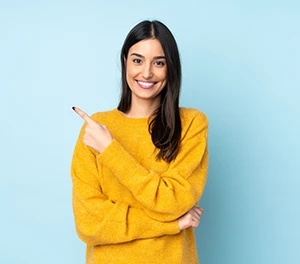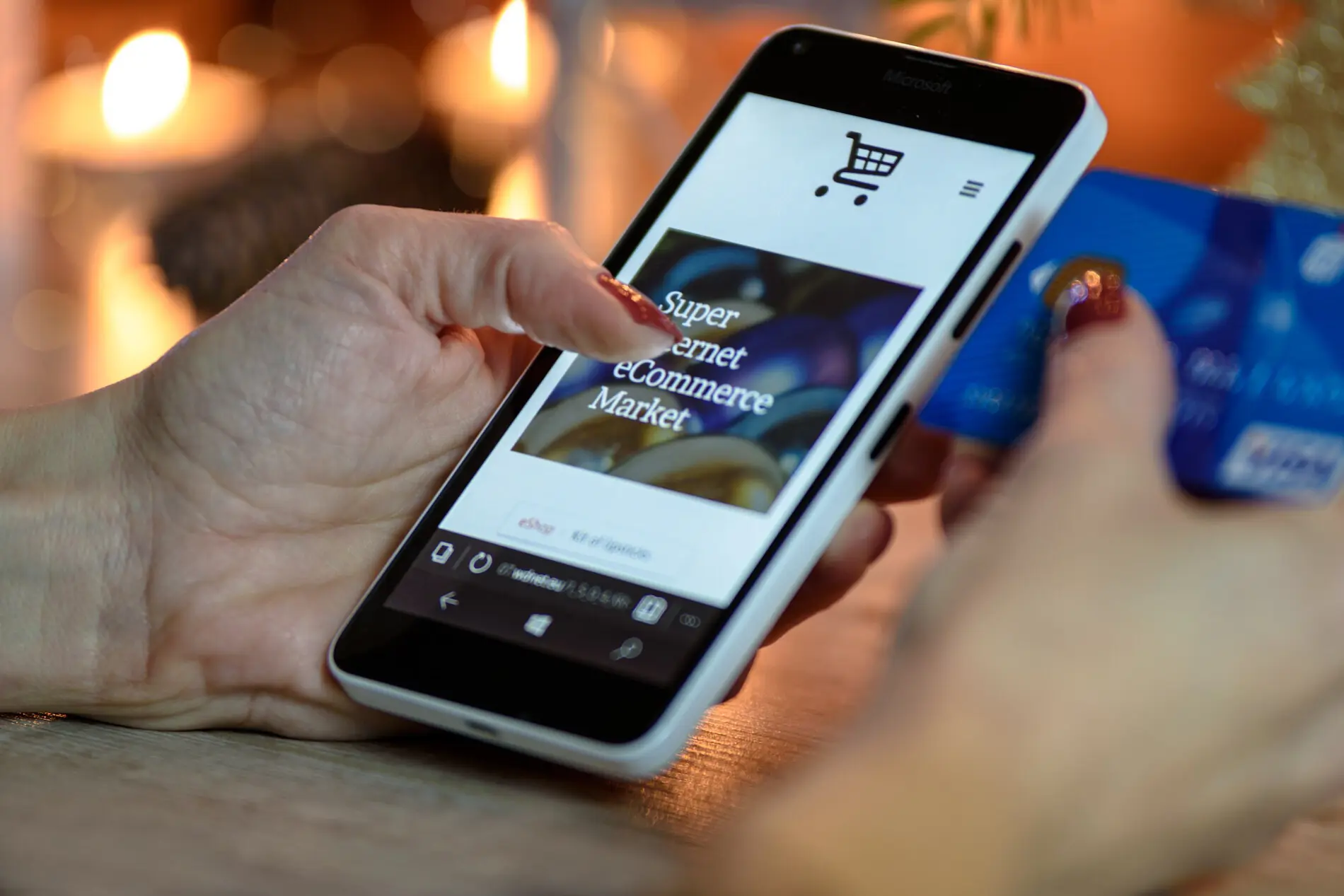 Consumers have increasingly become accustomed to accessing the information that interests them on any device they choose, whenever they want. Today's consumers are moving beyond traditional websites for their online shopping to mobile apps, digital kiosks, social media platforms, and more. In fact, purchase frequency is up to 250% greater when customers interact with three or more channels than customers that only engage with one. Delivering a seamless shopping experience across an endless array of devices and digital touchpoints, however, has eluded many eCommerce brands.
Omnichannel marketing requirements, therefore, are pushing many enterprises towards headless commerce to modernize their digital shopping experiences. Headless architecture isn't exactly new by today's standards, but it has evolved to infiltrate a number of different industries.
Let's dive into what headless commerce is exactly, the benefits of headless commerce in today's environment, the shortcomings of traditional e-commerce platforms and explain how companies can adopt a headless commerce approach themselves.
Headless Commerce Defined
In headless commerce, the e-commerce backend is separated from the frontend presentation layer of an e-commerce store. By decoupling the frontend layer from the e-commerce functionality, it provides more flexibility for brands that want to make the most of today's assortment of digital shopping channels.
Headless commerce combines content and commerce in a way that traditional platforms can't. Developers gain a way to customize and style the experiences their customers desire and marketers are able to produce content that fuels those experiences.
But how exactly does headless commerce work? APIs connect the e-commerce backend to any frontend layer. This means that developers don't need to work with multiple e-commerce or CMS platforms for every digital channel, thus providing flexibility and adaptability among other benefits.
Benefits of Headless Commerce
Omnichannel Marketing
Headless commerce opens the door to omnichannel marketing for brands. Consumers now have the options of receiving content on a website, a mobile app, via a smart speaker or just about any IoT connected device. Brands are discovering that this explosion of channels is creating a real need for marketing on multiple channels at the same time.
With omnichannel marketing, it is possible for brands to create content for these multiple channels and make sure that the brand experience remains the same throughout each touchpoint. With the flexibility that omnichannel marketing offers, brands can finally hone in on creating the shopping experiences that their customers want.
Personalization and Customization
Consumers today want brands to treat them as individuals and not simply offer the same blanketed marketing campaigns to everyone who interacts with them. 50% of internet consumers believe that receiving content about products related to their interests is highly appealing.
Headless commerce allows brands to personalize and customize content for potential customers without sacrificing the ability to push content to multiple channels.
Cost-Savings
Headless commerce makes it possible to save time working with multiple user interfaces and allow for agile processes.

Where Traditional E-Commerce Platforms Fall Short
In the past, traditional e-commerce platforms (Magento, Hybris, Demandware, ATG, etc.) provided everything brands needed to launch an online retail site. This meant templates and themes that streamlined the authoring of websites with integrated features for product catalogs, shopping carts, and payment processing. If you were lucky, there would be support for native mobile apps and some degree of customization as well.
The problem is that these platforms lacked flexibility, and just weren't that good for managing and publishing content. Changes on the frontend often required substantial database and code edits by developers that drastically slowed marketing agility. These days, however, the ability to quickly adopt new channels and deliver content-driven personalized shopping experiences is critical for driving eCommerce success. And that's why traditional platforms are scrambling to redesign their platforms so they can provide these capabilities for their customers. It's akin to the traditional CMS platforms attempting to provide headless and hybrid features, but ultimately fighting a losing battle.
The Anatomy of Headless Commerce
While traditional e-commerce platforms are struggling to keep up, companies that adopt a headless commerce strategy can modernize their tech stack with ease. That's because they're more digital adaptable with an API-driven, decoupled approach than ever before. Here are some of the ways headless commerce goes beyond traditional e-commerce platforms.
Front-end Agnostic
Traditional e-commerce platforms — much like traditional CMSs — pose limitations on the front-end possibilities. Typically, these platforms had templates, themes, and other tools for building responsive retail websites, but no capabilities for emerging digital touchpoints or modern frontend technologies. They were entirely unprepared for the IoT era and left developers with few options.
With the headless approach, however, companies can build frontend shopping experiences on nearly any API-enabled device. That means developers can choose the tools and frontend frameworks that work best, whether it's a React app, native mobile app, or a technology that's yet to be seen. They're future-proofed for any channels their customers demand later on.
Seamless Shopping Experiences
With a lack of omnichannel marketing features, traditional e-commerce platforms have struggled to deliver seamless shopping experiences in the IoT-era. That's because content creation and delivery are closely coupled with the front-end — usually a traditional website. Content created using these systems which fits into templates and other pre-built components has limited reuse.
Headless commerce, on the other hand, allows marketing teams to easily reuse content and product information across many different channels. This greatly improves brand consistency and leads to a better experience-led commerce strategy. By leveraging APIs, companies can also let customers start browsing products from one touchpoint and easily switch to another when they're ready to make a purchase. Headless commerce makes it possible for different channels to be tightly integrated into a unified shopping experience.
Further Reading: Content & Commerce: Why Online Retailers Need To Go Headless
Faster Site Launches
Most traditional e-commerce platforms generally have a slow time to market because marketers must adapt their new and existing content to fit the templates and components of that particular system. And developers often need to learn proprietary technical knowledge related to the platform before they can build front-end shopping experiences.
With a headless commerce approach, companies can quickly launch many sites for different brands, market segments, or regions. That's because developers can work in parallel with content authors to reduce the time to market significantly. Content is also not coupled to a particular frontend, so there's much less duplicate work on the marketing side of things.
CrafterCMS For E-Commerce
When it comes to headless commerce, CrafterCMS has robust APIs that allows companies to support the full shopping experience from browsing to checkout and payment processing. The CMS enables deep integrations for sharing data and functionality with a variety of e-commerce solutions and other business systems as well.
All of this functionality can be provided seamlessly within a React application, for example, using APIs to pull content from the integrated e-commerce platform of your choice. Content such as product descriptions, product metadata, reviews, blog posts, related products, and more can be woven together to form a consistent and compelling brand experience for consumers. Personalized content during the right moment of a consumer's buyer's journey can make all the difference in making a sale.
But marketers and content authors aren't left in the dark, either. CrafterCMS offers full in-context multi-channel previews for external applications with shopping experiences. The authoring tools also include drag-and-drop page building, site templates, personalization, and more. These hybrid features bring even more benefits to the headless commerce approach.
In order to simplify headless commerce even further, Crafter has a number of integrations with leading enterprise e-commerce platforms. These partnerships include commercetools, BigCommerce, Elastic Path, Shopify, Stripe, and more. And these integrations go beyond the basic ability to pull in product details, but bring in rich e-commerce capabilities from tightly-integrated search to secure shopping cart functionality. CrafterCMS is ready for headless commerce out of the box.

If you're a retail brand struggling with a traditional e-commerce platform, or a B2B enterprise looking to modernize, consider revamping your tech stack with a headless commerce approach. Digital adaptability is a necessity in today's rapidly changing digital landscape, so you can't rely on the same technologies to get the job done as you have in the past. And if you want to learn more about our commercetools integration, check out our Webinar: How Content Enabled E-Commerce Drives Customer Engagement. Or check out our fully functional eCommerce solution that is integrated with commercetools in the CrafterCMS Marketplace.

Related Posts
Related Resources