Article
Crafter Cloud: A Fully Managed CMS on Amazon Elastic Kubernetes Services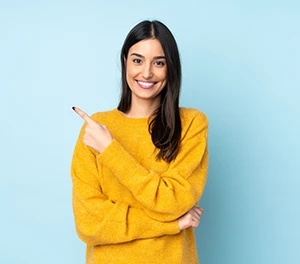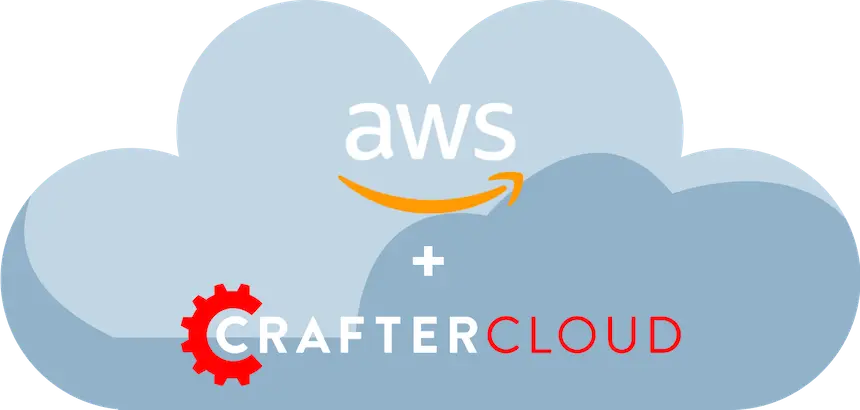 Content management continues to evolve. Gone are the days when brands built and managed everything content-related using a legacy CMS with on-premise servers. A decade ago, this would have sufficed given that the channels where customers focused their attention were limited. However, that has changed completely.
Brands are now taking a customer-centric approach to managing content in order to cope with the explosion of digital touchpoints and engage with customers where they are, rather than where they used to be. This approach has seen a shift towards headless CMS platforms that are helping brands reimagine not only the way content can be managed and delivered, but also how platforms can be scaled in the cloud.
Why Headless?
First, let's address the shift from legacy platforms in the web content management space. Legacy platforms initially handled one primary channel, such as a corporate website. The reality of today, however, is that there are now more channels than ever before and growing.
A headless CMS offers the flexibility to deliver content and experiences across a variety of channels using APIs, even the channels that haven't been created yet. This future-proof technology has allowed brands to create omnichannel digital experiences that are in the customer's best interest.
However, simple headless-only platforms have dealt the marketers responsible for creating the content a lousy hand. The emergence of hybrid headless platforms have equipped them with the tools and capabilities necessary to create, edit, preview and publish content very effectively.
Meanwhile, there is the shift to SaaS and cloud-based deployments and away from on-premise.
Why Are Organizations Choosing the Cloud?
There are several benefits to choosing the cloud and a SaaS platform for organizations that want to create modern digital experiences. Cloud computing has accelerated adoption, lowered costs, and reduced many of the barriers to entry that businesses faced in the past. Here are some specifics:
Accessibility
With cloud access, the people working in a business can access the necessary tools and resources needed to do their work much more efficiently. Rather than having to rely on on-premise platforms, the cloud has made it possible to access necessary systems, content, and services much more effectively. And deliver end user experiences to the edge anywhere in the world easily.
Costs (Startup & Maintenance)
Without the need for expensive on-premise servers and computing power, organizations can focus their budgets on other initiatives relevant to the business since SaaS subscription services and cloud infrastructure lower costs of software adoption at the beginning and throughout the lifecycle of any project.
Scalability
Most critically, the cloud makes scaling much more straightforward. As organizations need to add more services, features and content to create digital experiences, scalability becomes essential. Relying on SaaS services hosted in the cloud can turn growth into a real benefit for businesses, rather than a hidden cost in disguise.
What is Crafter Cloud?
It's clear that from the changing demands for customer experiences, brands need a new approach to content management. Crafter embodies that approach with a headless CMS that empowers everyone within an organization, from content creators to developers and operations.
While traditional CMS platforms have remained stagnant, the world around them has changed. Companies need content management systems which can blend with their DevOps tools and processes, help build omnichannel experiences and scale as necessary. CrafterCMS provides all of this and more with Crafter Cloud. Here are some of the things you can do with Crafter Cloud.
Build Any Digital Experience
To keep up with the multitude of digital channels that customers rely on, CrafterCMS provides easy-to-use tooling to build and manage any experience, whether it's in the form of a website, mobile app, live video stream, or even augmented reality.
Integrate and Innovate with Developers
IT teams need the option of working either locally or together on feature branches. With CrafterCMS's Git-based platform developers can work with the tools and processes they already enjoy.
Leverage Cloud Scalability & SaaS
Whether you're a large enterprise or a mid-sized company, Crafter can fit your needs and scale as required, freeing you from worrying about setting up servers or any other bulky infrastructure. Plus, everything can be fully-managed for you with 24x7 support, continuous upgrades and ongoing maintenance, allowing you to focus on building innovative digital experiences for your target audiences.
How Does Crafter Cloud Work?
You can choose to deploy CrafterCMS on your own servers and manage it yourself. But with Crafter Cloud, you benefit from a fully-managed, elastically scalable deployment of CrafterCMS.
Crafter Cloud leverages the power of Amazon Web Services (AWS) to provide the complete enterprise capabilities of CrafterCMS along with Amazon EKS as the orchestration layer. Crafter Cloud also utilizes a host of other AWS features including Amazon EC2, S3, Elasticsearch, CloudWatch, CloudFormation, and Amazon CloudFront to ensure your content is delivered quickly and reliably.
We build and manage the Kubernetes configuration and deployment files which provide a recipe that tells EKS what needs to be done and to facilitate deployment of CrafterCMS as an elastic and robust platform. As the content delivery side of your CrafterCMS sites and apps are stateless, combining it with Amazon EKS makes them infinitely scalable across regions.
We invested heavily in R&D and optimization to ensure that you can have your enterprise ecosystem up and running reliably in a matter of hours. Plus, we provide aggressive and active monitoring to snuff out any problems before they occur, playbooks and support to assist you and your development team, as well as the rolling deployment of updates, so that you're always on track.
While AWS powers everything under the hood, Crafter Cloud provides everything that is available as part of CrafterCMS to help you create valuable experiences for your customers. User-friendly content authoring tools, a modern architecture built for integration with other tools in your tech stack, personalization and content targeting for your audience as well as modern tools like React, Node, and GraphQL for your development team.
Ready to learn more about how CrafterCMS works? Read our whitepaper: Choosing a CMS for Building Content-Driven Sites and Apps on AWS for more information.
Related Posts
Related Resources