Instantly Launch a Customizable Video Streaming Platform Today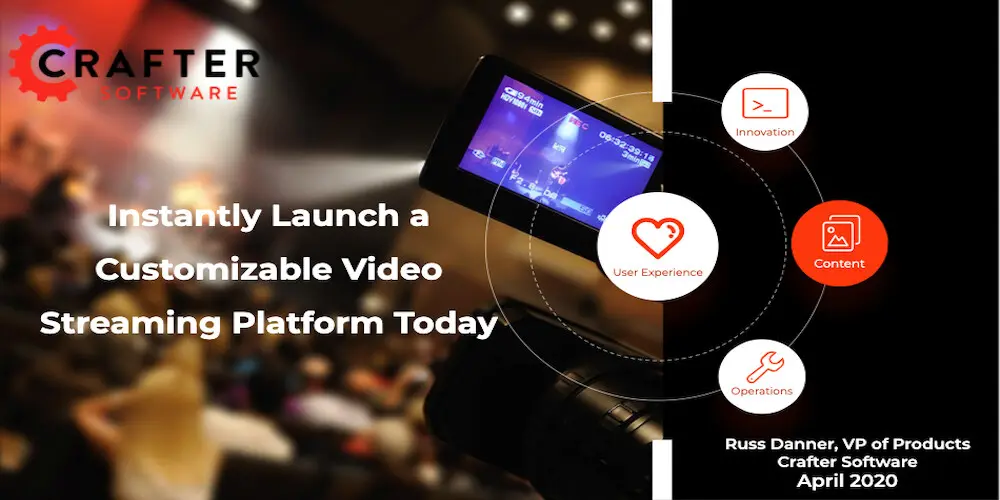 Traditional live streaming solutions are complex, costly, and slow to adapt to multichannel needs. Imagine being able to seamlessly launch any livestream your organization can think of within minutes. With a new solution from AWS and CrafterCMS, you're set up to stream 4K, secure, and personalized video experiences to your audiences.
Watch this webinar to learn how to create a glass-to-glass, live streaming video solution that can be easily customized to deliver branded, secure, and personalized experiences to your audience. This brand new platform leverages AWS Elemental and Crafter Video CMS and allows any size organization to launch video experiences anywhere in the world within minutes.
In this webinar you will learn:

The live streaming opportunities for any industry in any capacity
The ease of a fully templated, customizable video platform interface
The capabilities of Crafter Video Live Streaming
Related Resources