Article
How to Choose a Web App CMS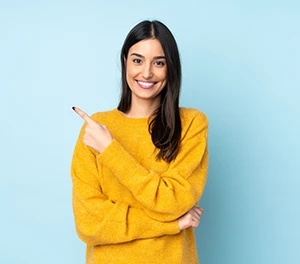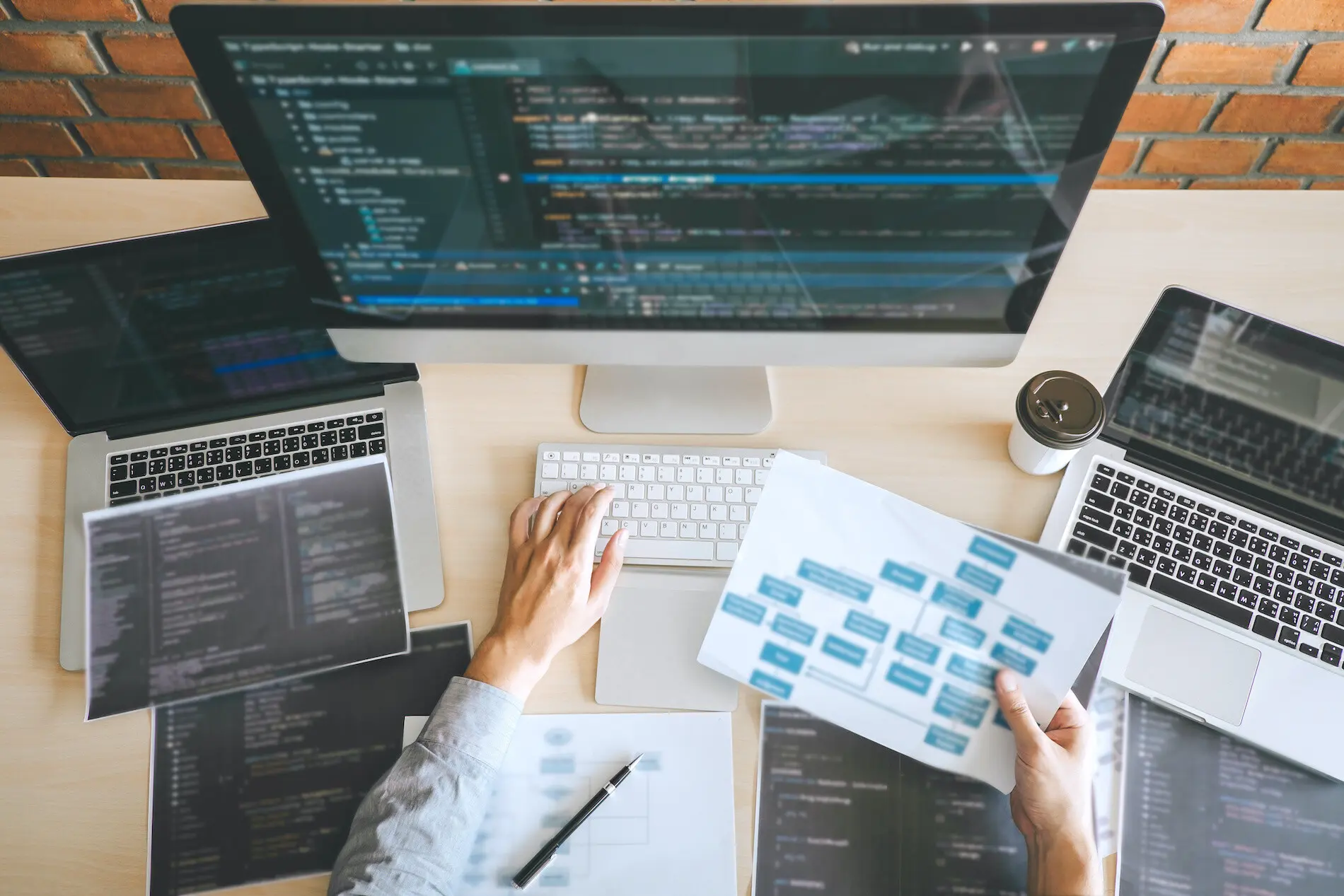 Today's web runs on a concentrated set of legacy CMS solutions. WordPress, for example, powers nearly 34% of the web, followed by Joomla and Drupal. Many of these web CMSs, however, aren't ready for the future of the web.
WordPress, Drupal, Adobe AEM, Sitecore and the like all had their place, but companies that want to pursue an omnichannel strategy need to think carefully before considering one of these options as their web app CMS of choice. That's because these platforms were great for the web of the past, but a new era of web experiences is emerging in the forthcoming era of 5G connectivity.
With this in mind, we'll take a closer look at the considerations and capabilities to look out for when choosing a web app CMS that's ready for the future.
Do You Want to Support Omnichannel Experiences?
If you're on the search for a new CMS to power your content-driven experiences, it's crucial to consider your business goals. That's because some CMS solutions are ideal for highly specific use cases, but may not fit your company's long-term content marketing strategy. If you only need to build a static site, for example, Wix or Squarespace or Gatsby might do the trick. Similarly, Wordpress or Drupal may be all you need for a blog or traditional website. But this logic is flawed in today's omnichannel customer-centric marketplace.
The issue with this approach is that enterprise organizations may have an immediate content-driven experience in mind, but the digital landscape is rapidly changing. Choosing a CMS for a specific technology may limit the organization's ability to launch omnichannel digital experiences for IoT, AR/VR, voice, and other emerging channels. That's why you need to consider a CMS that can meet your current goals and can handle new digital touchpoints that your customers adopt as well. You need a web app CMS that's future proof.
The Futureproof Capabilities Your Web App CMS Needs
These are some of the capabilities your next CMS needs to bring digital adaptability and agility to your organizations. More specifically, the CMS requires a headless 3.0 approach for developers, hybrid features for marketing teams, and a serverless architecture that makes it easier for IT operations.
Headless 3.0
While it may be true that the headless approach to content management enables organizations to adapt to the latest channels and digital touchpoints, not all headless CMSs are created equal. Many headless CMSs have fixed, proprietary APIs and little support for DevOps processes. This severely limits the ability for development teams to quickly build and launch new web experiences.
With the headless 3.0 approach, organizations can ensure a faster time to market and reduce development costs in the long run. And the key ingredients of headless 3.0 are extensible APIs, native GraphQL support and straightforward DevOps integration. If your CMS doesn't have the ability to create new APIs and provide native GraphQL support, your organization may struggle to build cutting-edge user experiences across channels in the near future. Similarly, if the CMS cannot integrate with your CI/CD pipeline or other automated processes, then developer workflows suffer and content velocity is reduced.
Hybrid Features
When choosing your web app CMS, the developer experience is crucial but it's also essential to consider business users as well. A purely headless CMS, for example, leaves marketers in the dark when it comes to contextual content creation for web applications. That's why hybrid CMS features are critical to making a CMS web app friendly.
Hybrid features to look out for, in particular, include a WYSIWYG editor with drag-and-drop support and in-context content previews. This type of authoring environment empowers marketers and gives developers the freedom to work on other high-impact projects.
Flexible Architecture
IT operations are often an afterthought when selecting technology solutions, but they're also heavily involved in maintaining and deploying the software. That's why you need to consider a CMS with a flexible architecture that streamlines deployment to nearly any IT infrastructure.
For organizations that want to deploy to the cloud, a CMS with a microservices-based stateless architecture is crucial for serverless deployments or containerized deployments leveraging an orchestration platform like Kubernetes. While many organizations are moving to public cloud services, it's beneficial to have the option for traditional deployments on-premise or within a private cloud as well.
CrafterCMS For Web App
CrafterCMS is the futureproof web app CMS for launching omnichannel digital experiences in the forthcoming 5G era. It's leading the charge for headless 3.0 with its distributed, Git-based content repository that seamlessly integrates with DevOps processes, delivering unique DevContentOps process support. The platform also provides authoring-friendly, in-context editing support while still remaining frontend framework-agnostic. Furthermore, CrafterCMS has a shared-nothing architecture that enables planet-scale, elastic deployments around the globe.
Marriott International, for example, has been able to leverage CrafterCMS to deliver a web app that significantly improves employee experiences. The hotel chain launched an intranet that provides real-time news and information to a global network of users.
Along with their intranet, Marriott also uses Crafter Video CMS to deliver live streaming of corporate events to employees. For example, the international company live streamed its Awards of Excellence ceremony using AWS Elemental services to give end-users an optimized DVR-like video experience.
These content mediums, however, are just the start for Marriott International. The company realized the need for a CMS that can grow and evolve as their digital experience needs change, and Marriott is always on the lookout for new channels to publish content for business results. That's why they've chosen a web app CMS that can adapt to the future.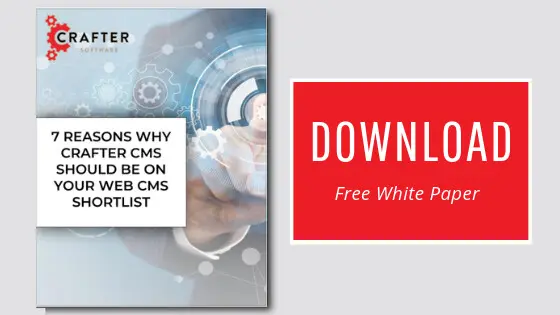 Related Posts
Related Resources