Article
Why You Might Need a Headless Video CMS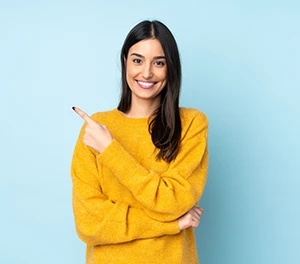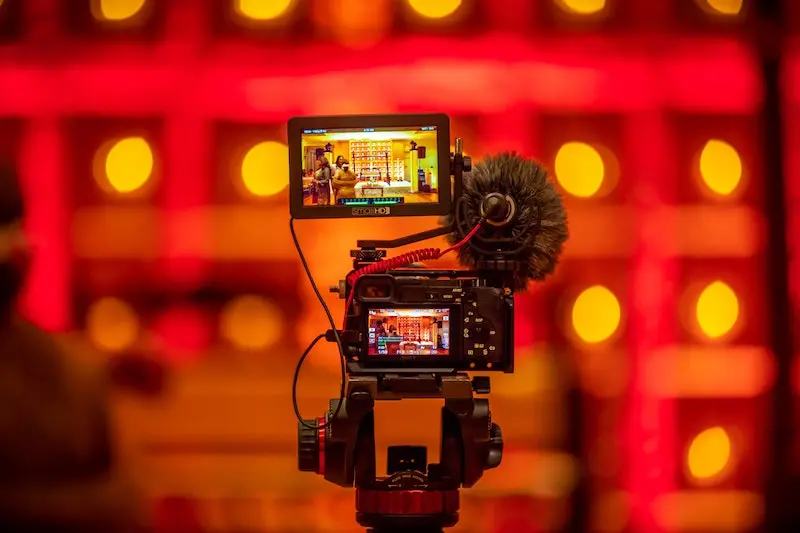 Video is quickly becoming the most popular medium for educating, entertaining and delivering value in the digital space. According to Wyzowl, 95% of video marketers believe that video has helped increase how well users understand their products and services.
Video has also been a popular choice for enterprise companies when it comes to internal communications and employee training. Roughly 85% of enterprises use it for that purpose. The growth of video showcases the need for an effective way for companies to store and organize all of their video content. One way to do that is with the help of a modern video CMS.
In this article, we'll explain what a video CMS is and its benefits, why a headless video CMS could be the best option for enterprise companies, and explore the benefits of using AWS Elemental Media Services for a cloud-based video solution. Combining a headless video CMS with AWS could be the best combination.
What Is a Video CMS?
A video content management system (CMS) is a platform that stores, organizes and manages video content. A modern video CMS will also handle publishing and delivery of video experiences - both live and VOD - to end users in a scalable manner. Most organizations already have a dedicated general CMS that manages web and blog content, images, audio and some video. But, as video libraries grow, there is a need for a video CMS that's built to handle the capacity.
A video CMS helps to improve the scalability of video content in a way that the standard CMSs can't since it can deal with the large file sizes much better. Whether video content is meant as an online marketing video or internal communication in the form of employee training and tutorials, a modern video CMS can handle it all.
Benefits of a Video CMS

Here are some of the benefits and use cases of a video CMS.
Storage for Large Files
Most standard CMS content comes in the form of written web pages, blog content, images and such. These files tend to be small (typically a few hundred or thousand kilobytes) and easily managed.They don't take a lot of time to upload; they can be easily encoded and won't take up a lot of storage space.
On the other hand, video files, especially high-resolution formats like 1080p and 4K, are much larger (typically in the gigabytes range). The average web CMS can't manage these files effectively, especially if there are a lot of them. On the other hand, a video CMS can manage these files, publish them to multiple channels and deliver modern video experiences.
Live Video Streaming
Streaming video is a tremendous resource for brands today. With an increase in digital webinars and online events, live streaming is essential for both marketing events and internal meetings. With a modern video CMS, a live stream can be managed and recorded for later use.
Increased Privacy and Security
Many companies host the majority of their video content on external platforms such as YouTube or Vimeo. The danger in doing this is that there is a lack of privacy with videos hosted on these platforms, making them unsuitable for sensitive internal information. These public platforms offer no single sign on (SSO) integration, and little to no useful analytics as well - who's watching, for how long, etc. With a video CMS, enterprises can guarantee the security and privacy of their content, optimize based on analytics, and can target video content to different audiences. This makes it possible to restrict access to specific content and also maintain security.
A video CMS has the benefit of digital rights management (DRM) which can be used to prevent unauthorized access and increase privacy. Also, a video CMS leverages similar security and authentication features as a standard CMS. With universal sign-on, a user can register on one service (e.g., Roku) and then use other services such as web, Fire TV or Apple TV automatically.
Improved Search Capabilities
One of the significant benefits of video CMSs is how easy it is to organize videos by title, metadata and other categories. A video CMS is built specifically for video content so it includes other naming conventions that a standard CMS might not have, making it easier to index information and improving search options both internally and externally for your audience.
Why Go Headless?
Choosing a modern video CMS is a step in the right direction when it comes to managing your video content. However, in the same way that a headless CMS has become a better option for most enterprises than a traditional CMS for various reasons, a headless video CMS has much more upside.
Let's explore some of the reasons why.
Multi-channel Delivery
Consumers today have a host of viewing options including web and mobile devices, digital media players like Roku or Fire TV, and video-on-demand services like Apple TV. Brands need to be able to deliver content to each of these channels without diminishing the customer experience. An API-first, headless video CMS can connect to multiple frontend options via APIs to facilitate this multi-channel delivery. It will allow frontend developers to build and deploy modern video experiences using the tools and frameworks of their choice.
High Performance and Scalability
Not only does a CMS need to be able to support the development of multi-channel apps, but when it comes to video, there are other factors to consider such as resolution and bandwidth. A headless video CMS can meet high resolution video and complex metadata needs. Flexible content models can support geofencing, IMDB iDs, related assets, effective dates, and such.
Also, the more platforms where content is delivered, the more the strain on the CMS. A headless video CMS has the scalability necessary to cope with app platforms (Roku, Fire TV, Apple TV, etc.) that require you to have a website for every channel outlining the terms of service for each channel at a minimum. User registration, content targeting and recommendations, and customer loyalty features are just some of the more advanced capabilities that a modern headless CMS should provide.
Extensibility
While a standard video CMS may not be able to expand on its functionality or to even manage the end user video experience, that isn't the case with an API-first headless video CMS. By its very nature, a headless platform allows your developers to create the exact end user experience that your audience craves. In addition to delivering video, it can deliver an awesome end user experience that includes search and program guides and schedules. It can integrate with payment platforms such as Stripe to provide a more cohesive experience for customers, customer data platforms for better engagement, and analytics tools to optimize performance are some of the most typical ways to get more out of your CMS investment and deliver even more value to the customer.
Choosing the Right Video CMS Infrastructure
Having a headless video CMS gives you the flexibility and functionality to get the most out of your video content. However, the platform alone isn't enough; you also need the right infrastructure.
AWS provides cloud infrastructure that's ideal for deploying a headless video CMS. It can scale as you need to handle all of your video needs. Another benefit of AWS infrastructure is the full range of video services and workflows available through AWS Elemental Media Services.
Crafter Video CMS is an AWS-powered headless video CMS that allows you to build and deploy OTT video solutions quickly. Crafter integrates natively with all AWS Elemental Media Services and provides API-first content management authoring and development platform, allowing your content editors to create, manage and edit amazing video experiences, and your developers to create powerful, scalable and engaging features.
Ready to learn more about how Crafter can help with your video content? Check out this recorded webcast describing how to Instantly Launch a Video Streaming Platform Today.

Related Posts
Related Resources