Article
Digital Experience Trends to Watch in 2021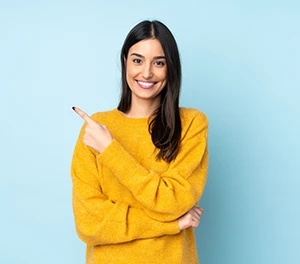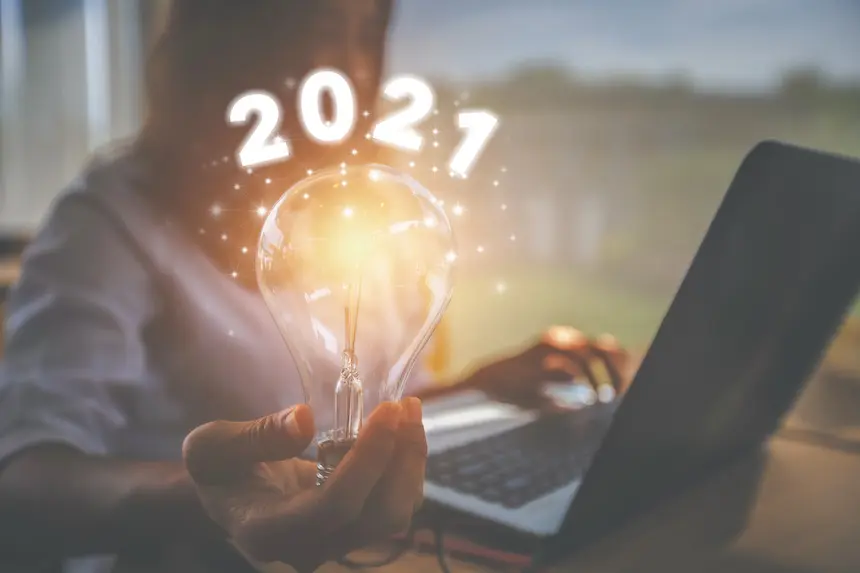 The year 2020 has been one of change and adaptability for everyone, with many of those changes causing organizations to double down on digital experiences.
For the savvy business leaders aiming to improve that experience for their customers and employees, it's essential to be aware of new trends and technologies that will shape the landscape in 2021.
Here are the digital experience trends to watch:
Single Page Applications (SPAs) and Progressive Web Applications (PWAs) Take Center Stage
Enjoy being able to access a cached website without an internet connection? What about when you open a social media site in your mobile browser without having the native app on your phone?
These things are made possible by SPAs and PWAs respectively, and there will be more of these types of web applications going around in 2021.
According to Statista, there will be 3.8 billion smartphone users worldwide by 2021. The sheer number of users on offer means that brands will look for ways to maximize their mobile content.
Single-page applications don't leave users wasting time waiting for a page to reload; instead, they provide all relevant information on one page, improving the user experience with smoother navigation and making it easier for them to consume and act on information.
Progressive web applications are made for today's mobile, multi-device world and can save enterprises plenty on custom app development.
Plus, they provide a fantastic user experience for those using the app. SPAs and PWAs have benefits for employees and not just customers as well. They can improve the employee experience with similar UI benefits and are ideal for intranets which need to be accessed on the go.
JAMstack Evolves
Speed is one of the great differentiators in web development, and JAMstack sites provide just that. The modern web architecture has gained a lot of traction in 2020 and will increase that exposure in 2021 as more enterprises get involved.
JAMstack, which stands for Javascript, APIs and Markup, represents a way of building websites that doesn't depend on the tightly coupled approach which previous database-oriented web architectures focused on.
Instead, JAMstack separates the frontend pages from backend servers, giving developers the freedom to design nimble static pages and connect them to various services using APIs. This improves the developer experience as well as the page performance, security and scalability. However, most JAMstack sites are focused on smaller sites such as blogs. Look for JAMstack to move into the enterprise starting in 2021.

Migration to the Cloud
Between the number of employees forced to work remotely and the businesses that needed to shift operations online, 2020 will be considered the great cloud migration year.
In 2021, brands will be expected to consolidate their operations as they change to either a complete or hybrid cloud infrastructure and move away from on-premise infrastructure.
Even with the myriad of cloud service providers available, enterprises can also use a multi-cloud strategy and distribute their assets across several providers to avoid over-reliance.
By 2022, it's expected that 90% of global enterprises will use a hybrid cloud. Even though organizations were forced to accelerate their cloud adoption in 2020, the benefits of increased flexibility and cost efficiency discovered are not to be underestimated.
DevContentOps Becomes More Prominent
DevOps automation enables companies to perform tasks with reduced human input. The goal of automation, especially in a development environment is to speed up processes and accelerate workflows. These workflows can then be used for DevOps processes like continuous integration and delivery (CI/CD).
DevOps removes barriers between developers and IT operations so that they can deliver value for the customer. However, DevOps processes do not address the content production process and content management systems, which are critical for the delivery of today's modern digital experiences.
In 2021, as brands focus more on digital experiences, DevContentOps will help bridge the gap between IT operations, developers and content authors, enabling them to collaborate without friction and get the most out of their content management systems.
Headless Architecture Growth Continues
The digital world has lost its head, at least from a content management perspective. Headless architecture has infiltrated everywhere that content is being created in an attempt to satisfy the omnichannel desires that consumers have.
Given the influx of digital channels and media such as tablets, mobile devices, signage, streaming video, smart speakers, among many others have exploded, on top of the primary brand website, companies need a way to manage all of these touchpoints and maintain the user's attention.
With the various available headless architecture applications, including headless CMS, headless commerce, and headless video, expect brands to continue adopting this technology to aid their marketing and IT departments in developing digital experience trends.
Artificial Intelligence Drives Innovation
AI will become more critical to the digital experience as organizations rely on it for predictions and to improve personalized customer experiences. Many other technologies, such as IoT are driven by growth in artificial intelligence.
Still, AI also removes the need for humans to perform specific tasks, which can speed up the creation of content and marketing campaigns.
AI also provides an avenue for great insights which can be used to adapt marketing campaigns and strategies.
An Emphasis on Security
Cyberattacks were prominent in 2020 as hackers found new ways to exploit security measures. As more companies shift a greater portion of their services to the cloud and away from on-premise firewalls, cybersecurity investments are expected to increase.
Many workers who have been forced to work remotely and small businesses that accelerated their digital transformations suddenly find themselves having to manage their entire operations with new tools -- and hackers are quite aware.
According to RiskBased Security, by the second quarter of the year, 2020 had become the worst year on record for malicious attacks.
From a content management perspective, traditional CMS platforms like WordPress and Drupal power much of the internet, but these platforms remain a large source of security vulnerabilities and are susceptible to SQL injection attacks. As a result, expect executives to emphasize security more in 2021.
The Martech Space Gets Even More Integrated
There are over 8000 martech software solutions available today across several different verticals. We also reside in what can be described as the API economy, which enables different organizations to share access and integrate with other systems.
Practically every software app is API capable nowadays and enables the connectivity between platforms and a way for companies to leverage multiple pieces of software together in a best of breed approach.
As new SaaS solutions are launched every day, there will be even more integrations as brands look for the optimum solution to their needs.
Increased Support for Digital Assistants
Alexa, Cortana, Siri and Google Assistant are just some of the many digital assistants available for consumers to use today.
Thanks to the proliferation of IoT devices, these digital assistants will continue to find themselves in new areas to meet the demand for voice interaction and no contact technology in 2021.
Support for these assistants in the form of Alexa skills, in-vehicle assistants that provide hands-free assistance and in-home speakers will grow as brands look for ways to integrate their content into these emerging channels.
Intranets Get Transformed
Outdated intranets may have been infrequently updated message boards with monthly updates about a company that no one reads, but the modern intranet is something completely different.
It offers a gateway to everything within a company for employees and provides a means for them to find useful information, news and more as part of the digital workplace.
As cloud computing and SaaS services continue to evolve, employees will utilize modern intranets as a critical way to collaborate, socialize and more.
Stay Ahead of The Trends With Headless+
Headless architecture growth will continue, but that doesn't mean just any CMS will suffice. Brands will need more than just a simple headless CMS to keep up with and make the most of these digital trends.
A headless+ platform that provides the tools and processes that enable developers to build omnichannel experiences and a user-friendly interface for content authors is what enterprises will need in 2021 and beyond.
CrafterCMS is a headless+ CMS for the enterprise that provides those features and more, streamlining content creation and accelerating innovation with a flexible and scalable platform.
Want to learn more about how Crafter can help you meet your demands?
Related Posts
Related Resources