Article
Public SaaS vs. Private SaaS vs Self Managed Cloud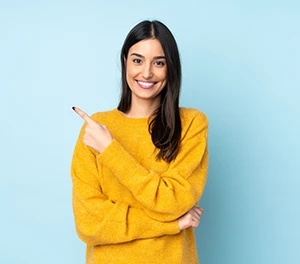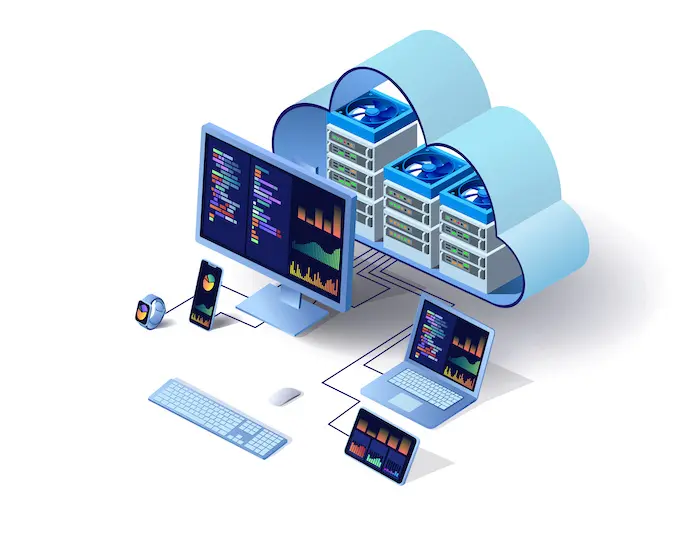 From a CMS perspective, Public SaaS suffers from a lack of transparency and control when it comes to performance, reliability, and security. You are dependent on the SaaS vendor to provide consistent performance, which is very difficult to do given the variable traffic patterns of high performance websites, mobile apps, and other digital experiences. When your CMS and CMS-powered digital experience app(s) are running on the same infrastructure with hundreds or thousands of others, you will see variable performance and reliability. Similarly, security of your content, your apps, and your customer data is dependent upon the SaaS vendors policies and procedures only, as all of it resides on shared infrastructure. The security of your system is only as good as the shared security model of your vendor. Choose wisely.
Crafter caters to enterprises that value high performance, high reliability, extreme security, and customization. As a result, we do not offer a Public SaaS option.
What is Private SaaS?
With a private SaaS solution, the software vendor provides a dedicated private cloud for each customer, even if the underlying infrastructure is a public cloud like AWS, Azure or GCP. Private SaaS vendors are able to offer additional support and maintain the infrastructure in terms of security, scalability, customization, among many other factors. Unlike traditional Public SaaS, the software is running on dedicated infrastructure, which means there is nothing shared with other customers and the backend code could be modified to meet specific business requirements. In a nutshell, Private SaaS solutions bridge the gap between straightforward SaaS solutions and fully customizable enterprise applications.
Crafter Cloud is a private SaaS solution where you're a truly separate tenant. This means you have some control over your infrastructure, while still benefiting from a simplified SaaS experience. SaaS adoption has been growing rapidly, with Gartner predicting that 90% of organizations utilizing cloud IaaS and PaaS will move to integrated, full-service providers by 2022. Companies are looking toward the flexibility and efficiency of SaaS.
While the number of SaaS solutions available has increased dramatically in recent years, they are not all created equal. The software that vendors provide may be the same, but there are a variety of cloud infrastructures available that provide different degrees of security, control, scalability, and adaptability. Furthermore, some solutions provide more support than others depending on pricing, SLAs, and other factors. That's why it's crucial to consider the best SaaS option for your CMS.
With Crafter, there are many types of cloud options, and it's easy to move between them when necessary. Let's look at the multitude of ways Crafter can be deployed in the cloud.
But first, let's look at the least attractive "CMS in a cloud" option - Public SaaS.
What is Public SaaS?
Typical SaaS solutions aim to make things straightforward for customers. The SaaS vendor handles hosting, maintenance, upgrades, and anything else necessary to effectively provide their software solution. Customers simply pay a subscription fee, and they get access to the software. This also means customers have less control, as public SaaS vendors utilize a multi-tenant infrastructure with shared computing and networking resources among customers. SaaS solutions, therefore, have limited customization options, and most customers receive the same software regardless of their unique business needs.
A private SaaS solution could be best if your organization is:
A mid- to large-scale enterprise
A fast growing small company looking to scale easily, reliably, and securely
A government organization
Looking to customize and/or personalize your digital experiences across multiple channels with server-side rendering and tailored extensions
Building custom APIs and back-end integrations
Delivery content experiences to particular regions or across the globe and need dedicated content delivery infrastructure
Concerned about the security, reliability, and performance of your customer data, enterprise content, and customer/partner/employee experiences
What is Self-Managed Private Cloud?
A self managed private cloud is like Private SaaS, except that your IT organization or a third-party party is providing the managed services, monitoring, hosting, and upgrades of the systems and software. Typically the systems are running on either dedicated computing systems or on a public cloud such as AWS, Azure, or GCP. This approach is best for enterprises who want direct control over their entire CMS and digital experience app infrastructure, and to customize any and all aspects of their content delivery, security, performance, and monitoring architecture.
For this option, CrafterCMS Enterprise is available for purchase as an annual subscription either directly from us at CrafterCMS, or through solution partners, resellers and managed services provider partners, or through AWS Marketplace and AWS GovCloud. This means CrafterCMS can be deployed to private infrastructure or a public cloud such as AWS, allowing your own IT ops team or a select third-party to manage the overall solution. Companies that are in strictly regulated industries may benefit from deploying CrafterCMS Enterprise in a self-managed private cloud.
Crafter Cloud: The Options Are Limitless
The Crafter Cloud offering is highly flexible and can be tailored to the exact needs of today's modern enterprise. The options above can be mixed and matched to create a hybrid solution that's part managed and unmanaged, and it's straightforward to move between them as business requirements change. With Crafter, there's no SaaS trap.
One large eCommerce brand, for example, was already running their .com with CrafterCMS on a Self-Managed Private Cloud. For their corporate intranet though, they wanted a SaaS solution that didn't share resources with other tenants. They chose Crafter's Private SaaS solution that offered dedicated resources, that was separate from their e-commerce infrastructure, and that didn't consume any of their own internal IT operational resources. They also had the comfort of knowing they could easily transition to a Self Managed SaaS solution if they ever so choose.
At the core of Crafter Cloud are flexibility and adaptability. There are options that suit nearly business in terms of price and customization, from a straightforward SaaS solution to third-party managed options to self-managed options directly or through AWS Marketplace. A CMS isn't a one-size-fits-all solution, and Crafter Cloud brings choices to SaaS.
You can find out more about Crafter Cloud here.

Related Posts
Related Resources