Article
Intranets for the New Digital Workplace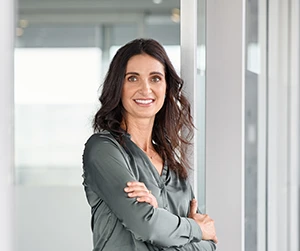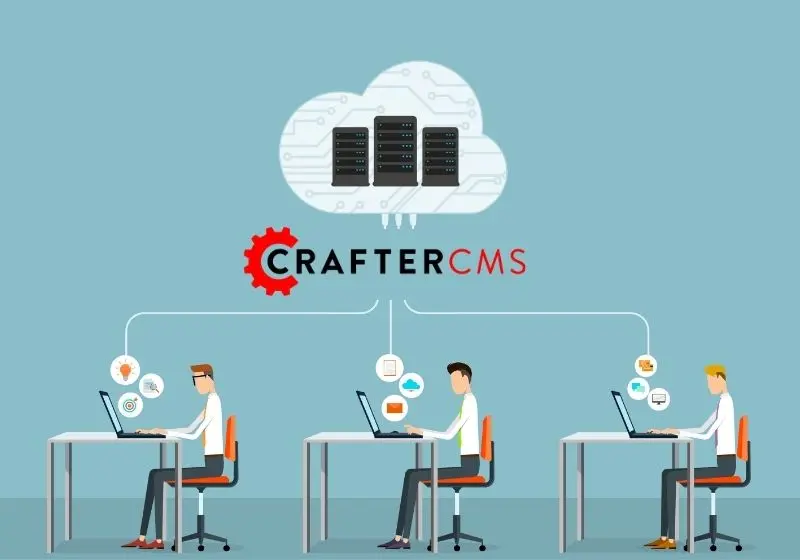 Intranets for the New Digital Workplace
From startups to larger enterprises, businesses of all sizes have had to accelerate their digital transformation in recent months. For many, that has meant a doubling down on initial remote work endeavors, but it has required a completely new approach for others. In fact, data from Statista indicates that the number of remote working employees increased by 44% in the US during the year 2020.
Remote work has caused a shift which made the office a digital one, which for many businesses will be a benefit. According to Gartner, the digital workplace enables new, more effective ways of working and raises employee engagement and agility by using consumer-oriented styles and technologies.
Making up part of the foundation for the digital workplace is the company intranet. However, the legacy intranet and portals of yesterday need to be replaced to meet the requirements of the new digital workplace.
To illustrate these adjustments, we'll highlight some of the digital workplace requirements and explain how modern intranets can be created to meet these requirements with the help of a headless CMS.
Requirements for the Digital Workplace
Technology has removed the physical barriers that kept employees glued to the office while doing work. Internet access and laptops are theoretically the only things necessary to facilitate working from home or another location.
However, such a description only scratches the surface of what represents a digital workplace. Let's take a deeper look.
Easily Accessible Apps, Tools and Content
With employees distributed across the globe and working remotely from several locations, enterprises need the digital workplace to facilitate access to the applications, tools and content to do their work.
These tools include a CMS that can not only power the intranet, but also the entire range of digital experiences for the enterprise. A modern CMS that enables HR and other business users to manage employee experiences, a CMS for marketers who create and manage personalized experiences for customers, and a CMS platform that makes it easier for developers to build the software for any type of channel and digital experience. No matter the tool requirement, it needs to be deployable in the cloud.
Collaborative Workflows
Creating content, building applications, and merely working on everyday tasks requires distributed teams to collaborate consistently. The digital workplace needs to facilitate this with user-friendly interfaces as well as integrated messaging and communication tools that make such collaboration easier.
Secure, Scalable Infrastructure
A distributed workforce also requires a secure, scalable, cloud-based infrastructure that can handle the requirements of shifting everything from on-premise locations. Enterprises should take scalability for a global team and security into account when deciding on the best tools to be integrated into a new digital workplace.
The Role of the Intranet
The main role of an intranet was to enable organizations to manage assets and internal communications securely. This restricted network was suitable in years gone by as employees all worked from the office and employees typically only needed to access company information while physically at work.
However, as a result of the shift to remote ways of working, the intranet's role will need to be transformed as well. Just as companies focused on improving the user experience by taking a customer-centric approach to creating their digital experiences, the intranet for the digital workplace needs to focus on enhancing the employee experience.
This means that the intranet needs to be transformed from a tool that employees only choose to use to access critical information to do their work. Instead, it should be a digital portal that integrates with the tools and technologies they prefer to use while working, and facilitates communication across the organization to keep everyone from the C-Suite to entry-level employees in sync.
Read More: What is an Intranet
Creating a Modern Intranet with a Headless CMS
The new digital workplace will rely on a modern intranet that still provides the foundation for secure internal communication. But this intranet needs to easily integrate emerging technologies that enhance the employee experience.
A headless CMS provides the answer for building such an intranet. Here are some of the benefits of using a headless CMS to create a modern intranet.
Increased Flexibility
With a headless CMS, you have the increased flexibility to customize the user experience to suit your enterprise needs rather than rely on another platform's out-the-box features. Developers and content authors can easily work together to build a portal that streamlines communication and creates a compelling user experience.
Also, many social networks and SaaS applications have risen in popularity over the years to provide the storage capabilities, file sharing and instant messaging which intranets were once exclusively used for. By building a custom intranet with a headless CMS, organizations can access these tools while still maintaining a centralized communication hub that is unique to them.
Best-of-Breed Architecture
One of the drawbacks of previous intranet solutions is that they functioned as all-in-one messaging, storage and communication hubs.
While valuable, the digital workplace will also need to provide easier collaboration and prevent silos from forming. A headless CMS can remove these silos by easily integrating with enterprise systems, SaaS tools, and other productivity apps throughout the enterprise.
Personalized, Multi-channel Content and UX
Modern intranet solutions must provide a centralized hub for an entire organization, but must also deliver an engaging user experience that is personalized and accessible across many digital channels. With the personalization and localization flexibility provided by a headless CMS, information can be created, translated and tailored for various employees across departments, roles, and regions.
Building Your Digital Workplace Intranet with CrafterCMS
Today's employees need access to the best tools and critical resources as part of the digital workplace. Crafter's headless+ architecture provides everything enterprise-level organizations need to build the digital workplace that meets their needs.
A user-friendly interface and full-featured API-first CMS empowers software developers, content authors and IT operations to perform at their best, no matter where they're located. Crafter's combined approach to DevOps and content management, known as DevContentOps, allows content and code to flow without friction as teams create exceptional digital experiences - for employees, partners, customers, and any other stakeholders. CrafterCMS provides the flexibility, best of breed architecture, and multi-channel personalization capabilities that modern intranets require.

Marriott Enhances Its Global Employee Experience

Marriott modernized its global intranet with CrafterCMS's help to deliver content globally to over 750,000 associates around the globe, personalized to different roles, functions, and devices -- ranging from associates on their laptops to digital signs in corporate offices. Distributed content authors manage and publish content for streamlined communication across the entire organization. Learn more by reading our Marriott Case Study - Taking Hospitality to New Levels with CrafterCMS.

Related Posts
Related Resources