Article
Drupal Alternatives: Why Enterprises Choose CrafterCMS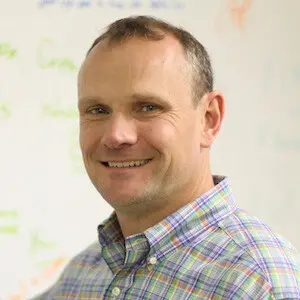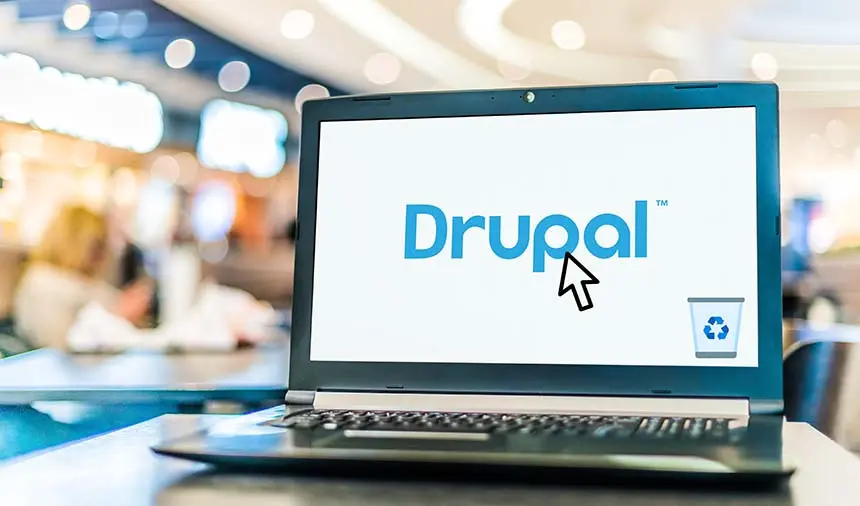 Evaluating CMS options can be a challenging time for any enterprise. You need to consider benefits, features, costs and how well it integrates with your other systems. Not to mention, each department needs to have a software tool that fits their processes and allows them to get their jobs done efficiently.
For many years, Drupal has been a popular option among enterprise businesses as a content management system. In fact, according to W3 Drupal is the CMS of choice for 1.4% of all websites on the internet (but shrinking). With millions of users across various disciplines a part of the Drupal community, many feel that it is the ideal CMS for their business.
Yet, while Drupal has been notable over the years for a number of reasons, there are several drawbacks that users have found as the world of content management has continued to evolve. Instead, companies have realized that with the growing requirements for creating content experiences, a legacy CMS like Drupal might not be enough. Instead, headless CMS platforms have continued to show their worth as suitable alternatives. In this article, we'll dive into the current state of Drupal, highlight some of the limitations it has and explain more about one of those alternatives, CrafterCMS.
What Is Drupal?
Drupal is a PHP-based open source CMS, and is the basis for the hosted CMS solution provided by Acquia. As a free open source software, Drupal provides robust functionality, security, and several modules for extending its functionality. Over the years, it has proven to be a popular platform for managing content and features numerous themes and bundles that enhance its customizability and flexibility. From simple personal blogs to large enterprise websites, numerous websites have been and continue to be powered by Drupal today.
Why Enterprises Like Drupal
Some of the reasons why Drupal has been a significant player in the content management space for roughly two decades include its vibrant community, open source architecture, and numerous features.
Large Community
Drupal boasts a community that is over 1 million users strong, including developers, designers, editors, sponsors, and more. This extensive community which has been built over the last 20 years, showcases Drupal's longevity and togetherness. Users work together to build documentation, provide support for troubleshooting issues, share networking opportunities, and continue building the platform.
Open Source License
Drupal's open source license is another reason for its popularity as it enables developers to customize and adjust the platform to meet the unique requirements of their particular project. It also means that developers can collaborate on projects easily without being restricted by vendor lock-in, like what happens with some monolithic CMS platforms.
Flexible Features
As a CMS platform that powers a large portion of the internet, Drupal provides several features, including personalization and scalability, that explain why it is a popular choice for building web experiences.
Drupal Drawbacks and Limitations
While we've highlighted some of the reasons why Drupal is favored among so many users, it can't be understated some of the limitations the platform possesses.
Legacy Architecture
Drupal was one of the first CMS platforms for building websites and blogs. While this may seem like a good thing, the underlying architecture of Drupal isn't ideal for the modern digital experience that includes modern enterprise websites, mobile apps, and many other digital channels. Headless CMS platforms have been gathering more market share due to their API-first approach that enables easier connections in today's multichannel environment. Drupal isn't a headless CMS, and while it does have a headless option that allows you to decouple the front end, it misses the mark compared to today's platforms built as API-first from the ground up.
Complicated Upgrades
Another drawback of Drupal is that it requires constant upgrades as new versions of the platform are released. However, upgrading to the latest version isn't a simple process. It requires migrations that are costly, time-consuming, and inconvenient for businesses. In today's fast-paced digital environment, companies can't afford to be slowed down by the upgrade issues that Drupal brings with it.
Poor Author and Developer Experiences
It's not uncommon for content authors and developers to work together to build digital experiences. However, it becomes a problem when content authors struggle to do anything on their own. In Drupal, it can be difficult to update content without technical expertise, and this requires content authors to request help from their developers to perform even simple updates. Moreover, Drupal's database-oriented architecture results in content and code freezes, slowing down both content publishing and software innovation.
PHP-Based Framework
Drupal is built on a PHP-based framework that was popular years ago. Unfortunately, in today's modern environment that is powered by JavaScript and its variety of frontend frameworks, a PHP-based system like Drupal will continue to lag behind. As a result, it can be difficult for developers to work with and even harder to build the types of digital experiences that today's consumers expect.
Difficult Learning Curve
Even for experienced developers, Drupal has a steep learning curve. It can be difficult to find things, make changes and get up to speed on the platform. If your enterprise business is just getting started or shifting to a new CMS, it can alienate developers and make it uncomfortable for them to build the modern experiences your customers need.
Weak Security
While open source software can provide security benefits with many users working to solve problems, patch issues, and keep things airtight, Drupal has had quite a few security issues in the past. Drupal's coupled architecture is fundamentally weak from a security perspective.
Why You Need a Drupal Alternative
We've highlighted some of the drawbacks and limitations of Drupal, but those aren't the only reasons why you need an alternative.
You Need an API-First Headless Architecture
The modern content environment necessitates that you have a headless CMS if you want to compete. Drupal's headless option is an afterthought, making it impossible to realize the same benefits since the underlying architecture wasn't originally meant to be headless. Digital experiences need to be delivered to multiple devices, and developers need the flexibility to choose the frontend frameworks that best suit each of those channels.
Content Author and Developer Experiences Matter
The Drupal experience can be difficult for everyone who uses it, which isn't ideal for today's digital environment. Marketers need user-friendly authoring tools that enable them to create digital experiences for multiple channels without getting assistance from IT at every turn. At the same time, developers need flexibility, security, performance, ease of integration, and seamless scalability. An alternative to Drupal is essential.
CrafterCMS: Your Enterprise Drupal Alternative
CrafterCMS is an enterprise-class headless CMS that goes beyond the capabilities of most other headless CMS platforms and provides a superior alternative to a legacy CMS such as Drupal. When creating content for today's modern experiences you need to rely on a headless platform with extensive API support that facilitates easy content delivery to any channel and makes it easy to integrate with other systems critical to the digital experience. This is why many large enterprises have migrated from Drupal to Crafter, and the list is growing every day. Some of Crafter's distinctive features include:
Best-in-Class Content Authoring Experience
Marketers and content authors need the powerful and easy-to-use content and experience creation tools they're accustomed to from working with traditional CMS platforms, but even better. This includes WYSIWYG content authoring, drag and drop page building, in-context preview for any digital channel, creating and testing personalized experiences, and more. CrafterCMS provides a powerful and easy to use content authoring toolset, called Crafter Studio, the meets these needs of today's content teams. Moreover, Crafter Studio is an extensible platform, so that enterprise-specific and more advanced requirements can be met through easy customization using modern development tools.
Distributed, Git-based Repository
CMS platforms need to not only support marketers in their quest to create engaging content, they also need to work on a platform that supports sophisticated version control, security, audits, and historical time travel of content. They also need to support modern development workflows that include continuous integration and continuous delivery combined with uninterrupted, continuous publishing (CI/CD/CP). CrafterCMS is built for comprehensive content management for all types of content-driven digital experiences, as well as advanced developer workflow support. Developers benefit from multi-file versioning, branching and more. Meanwhile, content authors benefit from all the versioning, security, and history tracking features of Git without having to know the first thing about Git and its operation. Crafter Studio provides a user-friendly content authoring system that shields them from the underlying Git technicalities.
DevContentOps
DevOps facilitates the swift delivery of software applications, enabling companies to build and operate software products rapidly. When DevOps is working as it should, new features and functionality can be introduced without interrupting other activities, while improving customer experience, stability, and reliability. CrafterCMS extends the benefits of DevOps to content-driven software applications, products, and digital experiences. With our unique support for DevContentOps processes, software development teams work collaboratively with content teams to continuously release new software features, publish new content updates, and deliver digital customer experiences faster than ever before. For example, code may be moved forward from development environments to production, and content may be moved back from production environments with simple push and pull operations. Teams can work in small batch sizes, and can automate their processes with integrations to CI/CD pipelines and tooling. DevContentOps enables a high rate of innovation needed in today's digital landscape.
Decoupled Architecture
Simple headless-only CMS vendors think that "decoupled" means that the end user UI/UX is decoupled from the content repository. However, a truly decoupled architecture is one where content authoring is decoupled from an API-first, headless content delivery engine. This truly decoupled architecture of headless+ offers more scalability, security and reliability. CrafterCMS was designed as a decoupled system from the beginning. Content authors utilize the tools and technologies they need for content creation, in-context preview, and approval workflows, and publishing to the totally decoupled and separate content delivery system (called Crafter Engine). DevOps scales the content delivery system to meet the end-user experience requirements to deliver blazing fast, secure, and personalized experiences to anyone on the planet.
Developer-Friendly Platform
Headless is pretty much just a content API in the cloud. Crafter takes this a step further, toward what we call headless "plus". Headless+ is a true developer platform, allowing backend development, integration, and extensibility in addition to providing rich content APIs. It provides extensible APIs that allow teams to customize backend functionality and integrate third-party systems as necessary. CrafterCMS allows developers to easily extend the system with Groovy, Java, or Node.js. Moreover, Crafter allows you to build custom APIs to meet application-specific requirements and to integrate easily with third-party systems and other repositories. By focusing on an API-first architecture, built-in scripting support and modular packaging, CrafterCMS supports rapid development of innovative digital experiences.
Client-side and Server-side Rendering
Client-side rendering is an essential part of any headless CMS platform, but most headless CMS's leave off there. Crafter headless+ CMS also supports server-side rendered (SSR) applications. CrafterCMS provides full support if you need to develop on the server. Crafter natively supports Java and Groovy, and integrates easily with Node, Next, or any other Javascript-based server-side rendering platform. With the help of universal RESTful APIs, native GraphQL, and platform-oriented SDKs, developers are given the freedom to use the tools and processes that work best for them. For example, not all modern applications need to be SPAs. CrafterCMS provides native support for HTML5 sites via Freemarker (SSR). Developers get to choose the tools they want for the front-end, such as React and Vue via our REST and GraphQL APIs for SPAs; and for those microsites, landing pages, and other sites where HTML5 is a better and easier fit, you can rely on CrafterCMS's comprehensive support for all types of modern digital experience applications and sites.
Deployment Flexibility
Headless CMS platforms need to be flexible in their deployment, whether an organization needs a community-supported open source version, a self-managed enterprise version, or a fully-managed SaaS. CrafterCMS can be deployed on-prem, or in a private cloud, or in public clouds such as Amazon AWS, Microsoft Azure, or Google Cloud. Crafter also provides a fully-managed private SaaS solution called Crafter Cloud, which leverages Amazon AWS' power to provide a cost-effective, agile, enterprise CMS solution.
Summary
CrafterCMS is built for the modern approach to content-rich digital experience application development. Drupal may have been an ideal CMS platform in the past, but CrafterCMS is built for the present and future of content management.
Learn more about why CrafterCMS can help you power today's digital experiences and provide the ideal alternative to Drupal by reading our White Paper: Seven Reasons Why Crafter Should Be On Your Web CMS Shortlist

Related Posts
Related Resources