Article
How Can a Multichannel Content Marketing Strategy Improve B2B Lead Generation?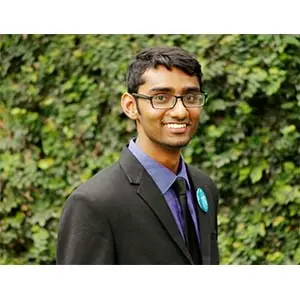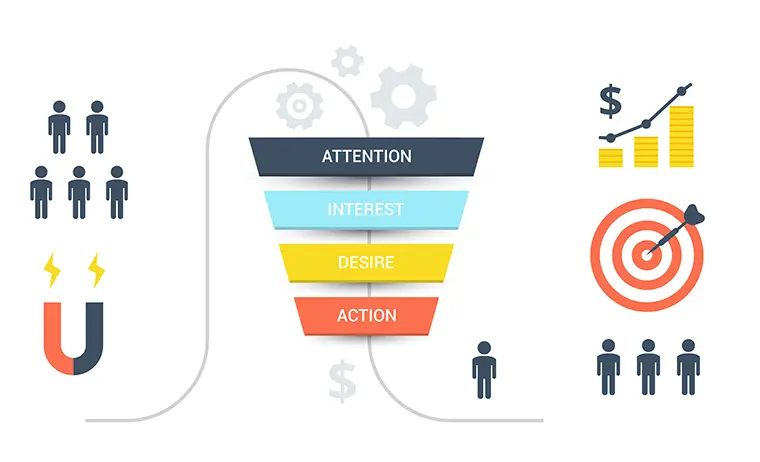 Note from the Editor: The following is a Guest Post from our friends at Beaconstac.

Have you used your content on multiple channels as a B2B lead generation marketing tool? If you are doing it, then it's great! But, it could take a couple of months for the B2B buyers to know about your brand and then convert into customers.
Where digital marketing mainly focuses on closing immediate B2C sales, multichannel content marketing is very beneficial for the B2B buyers. In fact, according to a survey, over 90% of B2B marketers believe that content is their most precious asset when it comes to marketing.
So, let's study more reasons why multi-channel content marketing is vital for B2B lead generation and the best ways to employ it in your business to derive maximum benefits from it. But, first, let us understand what content marketing is?
What Is Content Marketing?
Content marketing is creating and distributing relevant and engaging content to reach a predefined and targeted audience. The content marketing strategy attracts warm leads and nurtures prospects for your sales department.
Currently, content marketing is very much in demand, and a recent Demand Metric report reveals that over 90 % of customers find personalized content useful. Content marketing usually costs 62% less money when compared to the traditional methods of marketing. Still, it has the potential of generating three times more leads.
Meanwhile, 78% of CMOs considered custom content as the future of content marketing, and around 60% of potential leads only think of buying a product after going through its content.
According to this year's Hubspot's Marketing Status Report, 82% of the companies are massively using content marketing strategies which are 12% more when compared to last year's stats. With 24% more of the respondents thinking of investing in content marketing this year, it is widely believed that using multi-channel, customized content is the key to successful marketing.
By knowing the requirements of your audience and by understanding your goals, you can craft a perfect B2B multi-channel content marketing strategy that can help you increase your lead generation.
What Type of B2B Content Should Your Company Use?
Multichannel B2B content marketing can include social media posts, email newsletters, blog posts, and podcasts to infographics. Each channel aims to engage and educate its audiences. Choosing channels your potential customers interact with regularly will improve your outreach and content effectiveness.
A well-planned, effective B2B content marketing plan and strategy will cater to the needs of all types of buyers and will resonate with them at all stages of your buyer's journey.
How Can Your Content Influence B2B Lead Generation?
For instance, anyone will not even realize that your product exists until they see it on your social media posts during the awareness stage. However, during the phase where your visitor is about to convert, they might not need a case study to share with their bosses before deciding to purchase.
You can use the below-mentioned content types for your multi-channel B2B marketing:
1. Well-optimized landing pages
A landing page is generally the first touchpoint where a B2B buyer will acknowledge your brand. Many visitors land on your page when they click on a paid advertisement or explore your company website through organic search engine results.
Now how to keep your visitors engaged is the most significant task. This task will make all the difference. Your engagement will encourage them to poke around the rest of your site. So you aim to provide meaningful information that can define your brand in the best way possible.
An optimized landing page will contain:
Relevant content with SEO-friendly and targeted keywords
Relevant internal links to engage visitors on your website for a longer time
Irresistible CTAs to encourage visitors for taking the next step
Signup form for newsletters
Your page must connect with your visitors and spark curiosity in them
2. Email newsletters
A huge section of B2B companies consider their email newsletters one of the most important parts of their content marketing strategy.
When a visitor signs up for your email newsletters, your company's marketing and sales team must establish a direct communication line. You can use this channel to promote new product launches, fresh blog posts, free webinars, etc.
It will keep your business ahead and allow your client to get familiar with your company and brand. An email newsletter from your company will act as a letter from a friend who wants to offer some advice or share a few blogs that you'll like.
3. Blog posts
Blog posts are another brilliant way to include targeted keywords to boost your overall search engine rankings. These blog posts are designed to impart education to help readers solve their specific problems.
According to studies, 59% of B2B marketers believe blog posts are the most valuable content channel. B2B companies that constantly post blogs earn over 65% more leads every month when compared to those who don't go for regular blogging.
On average, it takes just 3 to 5 blog posts to get 40% of B2B buyers to reach a sales rep. According to your buyer personas, you must create categories to cover all topics in your blog posts. Then you must consistently share blog posts on schedule to give your readers something to come back to.
4. Social media posts
Over 70% of B2B marketers state that social media has tremendously improved sales and lead generation. Over 80% of B2B buyers share corporate content or posts on social media platforms like LinkedIn.
So, if you have something valuable to share, you must post it as your followers might share your content on their network and further expand your reach. It will draw more and more people to your website and account and boost lead generation.
5. Case studies
Did you know, more than 84% of B2B buyers typically start their research using a referral?
Generally, a case study is used to describe how your company's clients can get success by using your product and services. They spotlight the frequent issues your customer might face or are facing and explain how to overcome them.
Case studies are social proofs, just like a testimonial or a review. It proves whether your company delivers the product or service it has promised.
6. Downloadable assets
When a particular topic is too in-depth to create a blog post, your company can instead create ebooks, white papers, tutorials, webinars, and more.
The downloadable assets are brilliant at explaining big and complicated topics in a very easy way for your target audience. You can show your expertise while helping your leads attain the required knowledge.
Since these assets require a little more effort, research, and time to create, they usually come under gated content. It means if a visitor wants to access them, they must exchange their email ID for downloading them for free.
If your visitors are interested enough, they shall hand over their email addresses to easily read these types of long-form content. These visitors are considered warm leads, and they make email marketing very easy,
It might be one of the most popular forms of B2B content, but several other channels too, such as email courses, podcasts, live Q&A sessions, and more. You can also use a reliable QR code generator to create a QR code to help visitors land directly to your page from offline channels. So, you must explore what resonates with your targeted audience the most. Once you know the requirements and needs of your potential customers, you can serve them better.
How to Design Your Multi-channel Content Marketing Strategy for Improved B2B Lead Generation?
1. Boost awareness of your brand
The traffic you see on your website results from your search engine ranking. The higher your brand is on SERPs, i.e., search engine results pages, the better visibility they shall enjoy with your targeted audience.
You can secure higher search engine rankings by optimizing your landing pages, social media content, and blogs with targeted keywords. This will make more B2B buyers familiar with your company's products or services. Thus, this will fill up your sales pipeline much quicker.
2. Educate your audience
According to Google's Search Quality Rater Guidelines, your SERP ranking is based on three things - Expertise, Authoritativeness, and Trustworthiness (EAT). Posting educational content raises your SERP values and attracts audiences towards your brand.
If you can educate your visitors about something valuable and useful, you'll create a helpful place for your company and brand in their minds. This will help you in building trust among your audience. They will start considering your advice on a serious note. Your followers will become smarter with the capability to make final purchase decisions independently.
Even if your audience might not have made up their mind yet for purchase, nurturing leads using the content marketing strategies will make them understand why your brand is the best choice.
Using custom content specifically designed according to individual buyer persona to understand their expectations will help you teach them and keep them engaged as well.
3. Building trust in your products and services
Users like to support businesses that deliver valuable, actionable, free content. These types of content make your audience feel that you care about them and are interested in their welfare.
This is why you must create the content for case studies, blogs in a way that resonates with your target audiences. For this, you require an understanding of your followers' expectations, goals, and pain points.
For instance, if a B2B buyer is stumbling across your content, you must create content that shall make them feel that your company understands what they are going through, and more importantly, they should trust your brand that they will fix it for them.
Building a trustable relationship with your potential leads encourages brand loyalty and results in better conversion rates.
4. Drive conversions
Ensure that every content you share must contain a CTA (call-to-action) to promote sales, share information, and encourage readers to seek more about the topic further. If a visitor follows your CTA, then the chances of conversion are extremely high.
So, to boost engagement along with conversions, you can consider creating quizzes, surveys, and interesting tools. These are fun, highly shareable content, and engaging. You will definitely see an increase in lead generation.
In addition to this, your team will post valuable information to answer your visitors during sales pitches.
5. Qualified leads
Potential leads that signup for the company's email newsletter or share their email addresses for upgraded content are considered Qualified Leads.
These qualified leads are already displaying that they liked your content and show that they find your company trustworthy, interesting, and worth spending time upon.
Since the biggest part of lead generation is taken care of by you, your sales team needs to close the deal. The content provides a captive audience willing to see how your company can help their B2B business grow in this cut-throat competition.
Conclusion
Since you understand why a multi-channel content marketing strategy is vital for B2B lead generation, it is the best time to design your company's content strategy.
Useful, educational, and helpful content can attract thousands of leads to the company's target audience. And you can easily nurture them using the valuable intel until these leads are ready to make a purchase decision.
The more informative your content is, the better it prepares your customers to make an active and quick purchase decision. Underestimating the power of content is a common mistake that B2B companies make. Hence, realize its potential and use it to convert leads into sales.
And the best part is your content works non-stop 24x7, 365 days in a year for your marketing and sales team, and never even asks for a bonus, time-off, or a raise. It will stay online as long as you want it to, spreading your message to hundreds, thousands, and millions, depending on your reach. It is indeed the most valuable asset for your brand. Hurry, start planning your content marketing strategy now and see its benefits.

Related Posts
Related Resources