How Content Led e-Commerce Drives Customer Engagement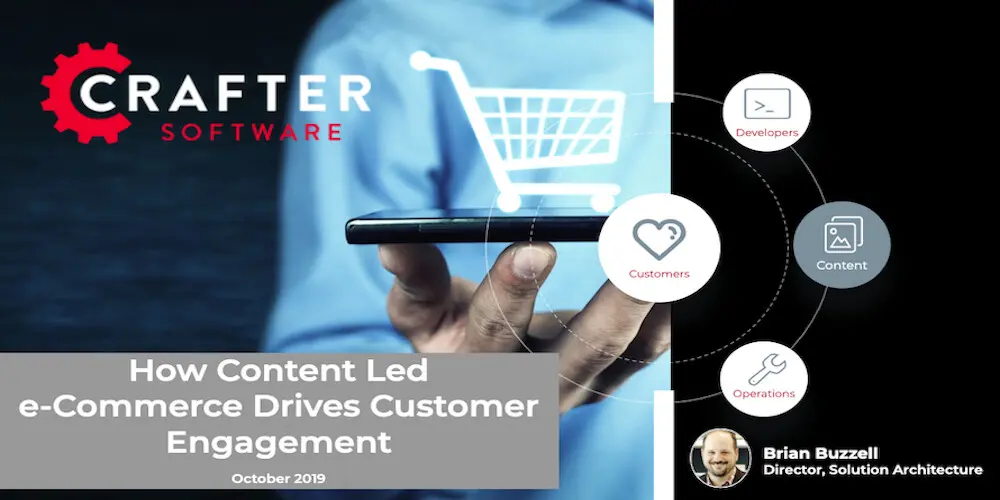 Modern e-Commerce experiences continue to evolve to meet the demands and needs of today's B2C and B2B online shoppers. Brands with engaging, personalized e-Commerce experiences win the most customers and keep them coming back for more. Meanwhile, customers now consume content and make purchases through newer channels and an expanding range of devices, driving the need for newer progressive web apps, innovative mobile apps, digital kiosks, smart assistants, and more.

These new approaches are challenging many traditional e-Commerce vendors, who require large back-end refactoring efforts as their traditional solutions lack key capabilities to deliver these new experiences. As a result, leading brands are moving to newly integrated headless CMS and headless commerce approaches that can more easily deliver modern content led e-Commerce solutions.

CrafterCMS, the provider of the innovative CrafterCMS headless content management platform, has partnered with commercetools, the provider of a leading headless commerce solution to deliver an integrated, modern content led, e-Commerce solution.


Watch this webinar to learn:

—Key considerations when selecting your next e-Commerce solution, including what to look for in a robustly integrated content management and e-Commerce solution.
—Understand how Crafter's unique combination of headless content management and headless commerce provide flexibility of channel reach and customer engagement.
—How leading brands are leveraging CrafterCMS to power their content led commerce experiences.
—How your organization can jumpstart your next e-Commerce project with CrafterCMS's new integration with commercetools, and start building content led e-Commerce experiences today.
Related Resources