Article
Conversational Marketing With a Headless CMS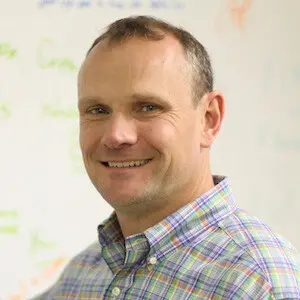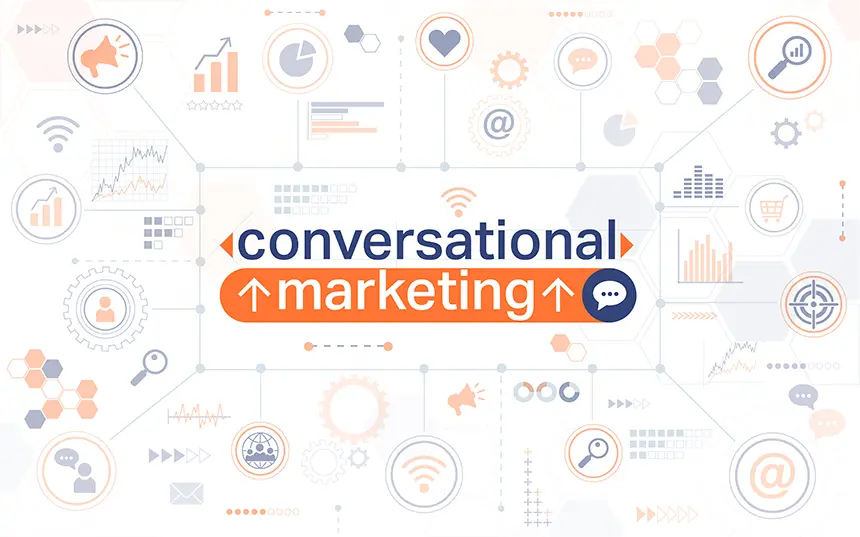 The customer is always right. Even though that isn't always the case, this philosophy can be beneficial for companies that want to be more customer-centric. After all, being more customer-centric in marketing can provide many benefits, including increased customer satisfaction and a better understanding of the customer journey. The end result is being able to produce better digital experiences that customers will enjoy.
So how can brands achieve more customer centricity and improve these experiences? By having better conversations with their customers. Conversational marketing represents the future of marketing, and for brands hoping to hop on the conversational marketing train, a headless CMS can help.
What Is Conversational Marketing?
Conversational marketing means talking to customers. It's a customer-centric approach to marketing that means having real conversations with customers to help build relationships, increase engagement and improve the experience.
Other types of marketing can be static, relying on customers to make the first move and then responding to them days or even weeks later. However, in today's fast-paced environment, this approach can be detrimental as customers expect brands to cater to their needs almost instantly before they get impatient and go to a competitor.
Through the growth of chatbots, live chat, and voice assistants, brands can provide the conversational marketing interactivity that customers need. According to Statista, the current size of the chatbot market is only $190M. However, by 2025 it's expected to reach $1.25B. Chatbots are some of the primary drivers of conversational marketing and exemplify just how much conversational marketing has grown and will continue to grow.
Benefits of Conversational Marketing: Why Should You Use It?
Conversational marketing may be a growing trend, but why should your organization adopt it? Here are some benefits:
Maximize Resources
Using chatbots and other AI-generated conversational marketing tools can help companies to maximize their resources. Rather than relying solely on human staff to handle customer interactions, conversational marketing tools can give these staff members their time back and allow them to focus on more critical tasks.
Improve Conversions
Conversational marketing facilitates real dialogue with customers. When brands use conversational marketing, their customers can feel as if they are speaking with a friend who can help them find what they're looking for quickly. When this happens, it means that these customers are likely to purchase from a brand as it helps to improve trust.
Interact With Customers
One of the primary benefits of conversational marketing is interacting with customers and building relationships. Companies have managed to interact and have back and forth conversations with their customers through social media channels, and conversational marketing brings those interactions to the website and other owned channels a business might have.
Enhance Personalization
Customers want their digital experience to be personalized more than ever, and conversational marketing can ensure that happens. Buyers don't all have the same schedule or customer journey. Chatbots and other conversational marketing tools can improve personalization by pulling relevant customer data from a CRM and using them and potentially previous conversations to influence their responses, personalizing the customer experience.
Increase Customer Satisfaction
Through personalization, streamlining the buyer's journey, and providing relevant answers to customer questions quickly, conversational marketing can be an ideal way to improve the digital experience for the customer and turn them into loyal supporters.
Conversational Marketing Use Cases
How can brands apply conversational marketing to their current and future campaigns?
Customer Service
Conversational marketing is a crucial customer service tool. Customers can speak to chatbots or live chat with a customer service rep in another country when they are trying to find answers to their questions or troubleshoot a problem.
E-Commerce
With the growth of e-commerce, brands can leverage conversational marketing tools to advise customers on which products to buy, which products complement each other the best and provide recommendations based on previous purchases. Similar to other AI-driven software tools, conversational marketing tools like chatbots can heavily influence purchases.
Omnichannel Campaigns
Omnichannel campaigns incorporate various channels into the customer journey, allowing buyers to have the same experience no matter where they interact with a brand. Conversational marketing can help businesses to get more out of their omnichannel campaigns and even create another channel for use.
Get More Conversational With CrafterCMS
A headless CMS can be the ultimate support mechanism for conversational marketing. Compared to a traditional CMS, a headless CMS supports multiple channels with APIs, enabling organizations to build interactive voice assistants, chatbots and other tools.
A platform like CrafterCMS provides headless CMS capabilities, plus a whole lot more, that don't limit you to basic content APIs. For example, it also provides a developer-friendly server-side capability, and powerful content authoring platform. CrafterCMS also boasts an open source Marketplace of plugins and blueprints, some of which can be used to build conversational marketing tools using Amazon Alexa. For instance, the CrafterCMS Alexa Skill Blueprint allows developers to easily deploy interactive backends on AWS, the conversational content of which is completely under control of marketing and other business users. CrafterCMS enables this while also providing personalization support, easy integration with other AWS services and enterprise services, and more.
If you want to get up and running quickly with building conversational marketing in CrafterCMS, using the Alexa Skills integration can be an excellent starting point. For a demo and to learn more about how chatbots work with a headless CMS, see our webinar: Building AI Chatbots with a Headless CMS on AWS.
Related Posts
Related Resources