Article
Video CMS: Open Source or Closed Source?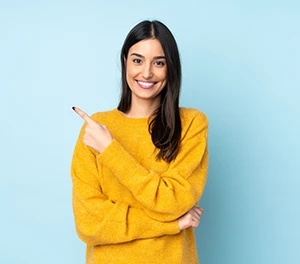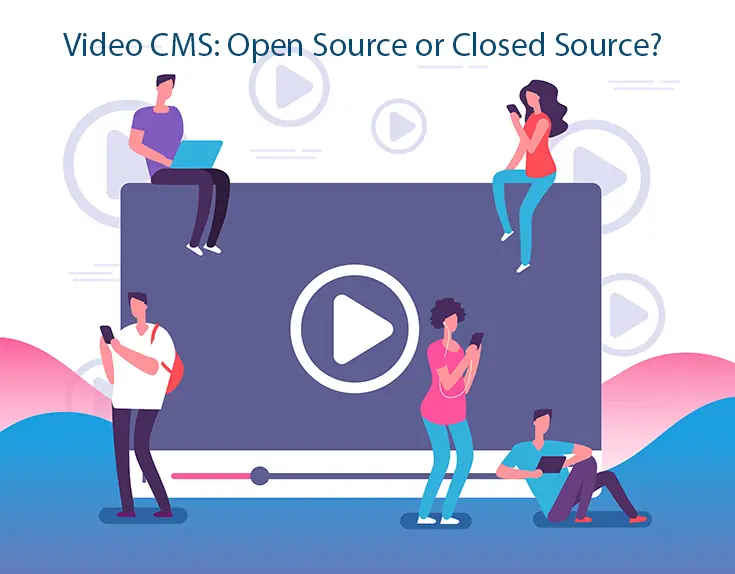 If a picture is worth a thousand words, how many is a video worth? The world is witnessing tremendous growth in the consumption of video content. According to the Wyzowl research, 96% of consumers saw an increase in video consumption for 2021. In addition, Cisco estimates that video content will account for over 82% of all consumer internet traffic in 2022.
In light of this trend, it's hardly surprising for organizations to create more video content and then use the best technologies to deliver it. To facilitate efficient delivery of video content, organizations are taking advantage of a Video Content Management System (CMS). A video CMS aims to make it easy for organizations to manage and publish videos securely.
However, you may be uncertain about the best video CMS to pick. Will it be better to go for an open source video CMS or a closed source video CMS? In this article, we'll take a look at the benefits of a video CMS, the differences between a closed and open source licensing, and the things to look for when choosing one.
What Is an Open Source Video CMS (And How Does It Differ From Closed Source)?

An open source video CMS enables organizations and users to modify and extend features and functionality by accessing the source code. That also means it is licensed under an OSI-approved standard like MIT, GNU, and Apache.
Like most open source software, it is also maintained by a a sponsoring company and/or an active community of contributors that extend and improve its features through extensions, plug-ins, and modifications. This type of CMS is usually free, with support from community members and/or via paid enterprise support from a sponsoring company.
On the other hand, a closed source video CMS is quite the opposite. They are proprietary and hide the source code by providing users only access to features according to their license plan. This CMS is maintained by a single vendor and it can't be reviewed, modified, fixed by external developers.
Benefits of an Open Source Video CMS
There are numerous benefits of open source software. Here, we'll explore the advantages of having an open source video CMS.
Transparency
You can benefit from transparent and open software that has been reviewed, tried and trusted by the community. Having the developer community collaboratively work and review the code helps to ensure continuous improvement, and a higher level of security. In this way, you can expect higher quality software with new releases approved by the project maintainer(s) and vetted by the community.
Lack of Vendor Lock-in
The biggest advantage you get with open source is the ability to customize and extend the CMS to meet your needs. You don't need to worry about breaking changes or vendor lock-in. In a bid to avoid the SaaS trap, many enterprises are now moving to an open source video CMS.
With open source, you can fork and modify your CMS, video content, configurations whenever you want. In a closed source video CMS, you must rely on the vendor for upgrades, security, and bug fixes. That can be a high deterrent to innovation, leaving you at the mercy of the vendor, unable to scale and digitally transform your organization. You are effectively locked-in to a single vendor.
With complete access to the code, you can customize the UI. So you can extend the UI to reflect your brand and remove the vendor's branding. As an added advantage, you can choose your streaming engine, hosting server, CDN, payment gateway provider, and monetization models.
Security Benefits
Perhaps you are wondering, how can a CMS be secure when it's open and countless developers maintain and modify it? Well, the key to its security benefits is the community. An active community of developers and transparent source code results in faster time to identify and resolve security issues. As Linus's law asserts, "Given enough eyeballs, all bugs are shallow."
Community Benefits/Contributions
It makes it easier for companies to trust open source software when there is an online community that supports and contributes towards it. Those who use the code will find it more reliable because it's continually tested. The developer community also contributes to product updates, extensions or plug-ins, testing, bug fixes, and growing reliability.
Faster Upgrades and Development Speed
If organizations are to wait for vendors before every little upgrade, it'll be difficult to innovate and deliver efficiently. Companies can take advantage of the community for faster upgrades and modules, resulting in faster innovation and development.To facilitate faster development, the open source community can deliver faster than the closed source video CMS.
In the next section, you will discover what features you should look for when choosing a video CMS.
5 Things to Look For In a Video CMS
Efficient Content Management
When looking for a video CMS, ensure to find a user-friendly one with extensive capabilities, such as adequate search and filtering options, data protection and privacy, fast video upload and streaming, and monetization capabilities.
Also, the CMS should provide support for responsive playback and adaptive bitrate streaming that enables users to play videos in different formats such as 144p, 360p, 720p, 1080p, 2160p.
Robust Security
Not all videos are intended to be seen by the public. Keeping your video content secure and private is crucial for demonstrating your products, conducting board meetings, or using it for other corporate purposes. A decoupled CMS architecture, with content authoring separate from content delivery, ensures a high level of enterprise security.
When choosing a video CMS for your organization, the level of security is essential. You can protect your content with 128-bit AES HLS encryption offered by leading providers. Make sure they also provide advanced geo-location restrictions to prevent unauthorized access.
Content Modeling and Control
For any video CMS, you need to have a comprehensive amount of control features for the video content, including arbitrarily complex content modeling capabilities. One of these features is an advanced search and filtering options for categorizing & sorting through thousands of video content by metadata, tags, or categories.
Another feature to consider is an effective sharing option. This way, you can share videos through private links that restrict access and ensure content is only seen by the intended viewers.
Video Transcoding and Delivery
A video camera captures videos in a particular format and size. The format may not be accessible on all devices. For example, it can be easier to view on a computer rather than a tablet or mobile phone. For better viewing experience, it's necessary to transcode a video to make it viewable on any device.
Many leading CMS platforms include transcoding capabilities. It will convert your uploaded files into several popular formats automatically. With these formats, viewers can access your videos on any device.
Intelligent Analytics
Data insight is essential for any organization, especially for a company that delivers video content. With an extreme focus on video marketing, several organizations need adequate access to analytics and user behavior & engagement.
According to the Wyzowl research, 63% of video marketers consider video engagement as the top metric, with 58% for the number of views and plays. As video content continues to grow, leveraging on a CMS with an intelligent and user-friendly analytics dashboard will put your organization ahead in delivering the best customer experiences and getting a high ROI.
How CrafterCMS Provides Your Open Source Video CMS Needs
If a picture says a thousand words, surely a one-hour video says millions. The effect of video content on consumer behavior has been in the past few years. In the coming years, AR/VR, live streaming, OTT video apps, and others will lead to advances in this field. How will you position your organization? You must adopt an effective video content strategy and video CMS for your brand and products.
CrafterCMS is an open source headless CMS with first-class support for video content management and delivery requirements. Integrations with AWS Elemental Media Services, including MediaLive, MediaConvert, and MediaPackage are only the beginning. Out-of-the-box video streaming (both VOD and Live) solutions are available on the CrafterCMS Marketplace, which provide everything you need to start managing and delivering all of your video content. You can produce and deliver dynamic video experiences whether you need live stream or video on demand. Your content editors will also have all the tools necessary to build the next media and entertainment powerhouse.
To learn more, read how Marriott uses CrafterCMS for a global live streaming solution in this case study: Marriott: Streaming Enterprise Video in the Hybrid Cloud.

Related Posts
Related Resources