Article
Sitecore's Composable DXP Comes Too Little, Too Late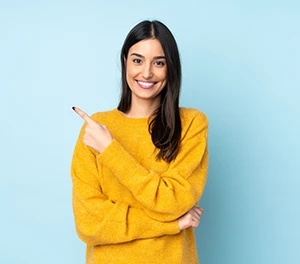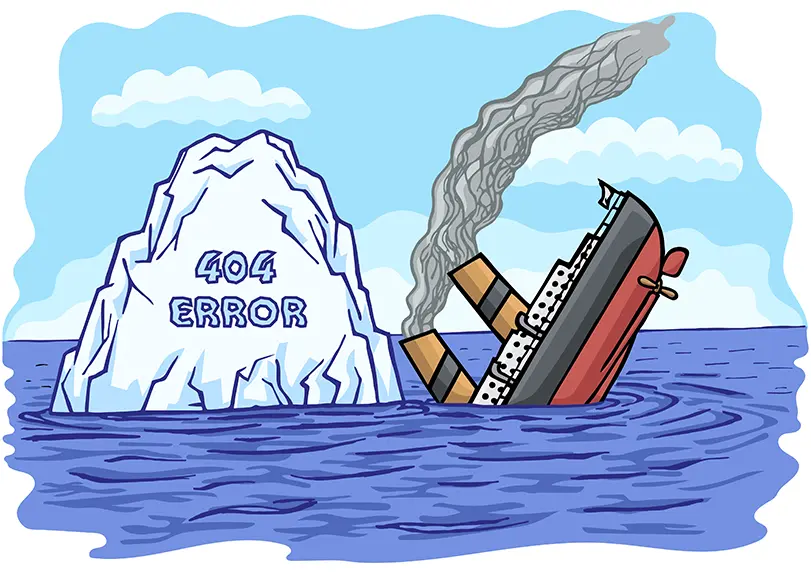 Monolithic DXPs have been on the wane for some time, but swiftly changing market conditions have accelerated the need for a different approach. As Gartner points out, "composable business designs prepare leaders to make decisions that would have been too risky without the architecture of composability."
Those bulky and rigid suite platforms have been slow to adapt to the changing demands of today's markets and customer experiences and are typically far more expensive for enterprises to implement than headless CMS platforms and composable DXPs.
However, lately, there seems to have been a shift. Even monolithic platforms such as Sitecore are 'moving towards a composable approach', yet these changes may come too late for businesses already feeling the pressure to be as agile as possible. Instead, a headless CMS that represents true composable architecture like CrafterCMS can provide immediate benefits.
What Is Sitecore Composable DXP?
To properly analyze Sitecore's approach to composability, let's start by recapping the definition of a composable DXP:
"A composable DXP is a solution built from best-of-breed systems that are easily integrated and uniquely meet the requirements of an enterprise. The key to making a DXP composable is that the integrations must be quick, easy, secure, and scalable."
On the other hand, Sitecore views a composable DXP as a modular system that allows for incremental changes and updates to the different parts. While modularity is essential, the most important element of any composable DXP is that it will enable you to select the best tools on the market to create your software stack. There is no need to opt for solutions that aren't market and category leaders.
Having integrated a group of tools into its suite of products, Sitecore has stated that "new additions have been fundamental to expanding Sitecore's advanced, SaaS-enabled composable DXP." However, if you're just adding to your suite with a host of new products, are you genuinely embracing composability?
Read More: What Is a Composable DXP?
Where Sitecore Misses the Composability Mark
As a prior market leader in the CMS and DXP space, Sitecore remains a credible solution for businesses that want an all-in-one solution. However, here's where it misses the mark:
Confusing the Concept of Composability
Sitecore's acquisitions of several new products miss the point of composability. A composable system gives businesses the freedom and flexibility to choose the tools within their software stack. Brands want to select their products piece by piece and build their own composable DXP, with the flexibility to swap, change, and scale continuously. However, Sitecore's approach to a composable DXP essentially pre-selects different category tools. While brands may be able to select alternatives, they do so having already bought into a suite.
Perpetuating the Suite Approach
Another reason for any business selecting a composable DXP is to avoid the vendor lock-in that monolithic systems can force upon them. Sitecore's approach, on the surface, appears to offer the freedom of choice, but in reality, it just adds more products and complexity into an already bloated suite.
This move from Sitecore proves that faith in the suite or legacy approach is waning. Unfortunately for potential customers, their composable solution misses the mark. Instead, it's possible to build a cutting-edge DXP with best-of-breed products serving every dimension of your company with a truly decoupled CMS.
Why CrafterCMS Is a Better Composable DXP Option
CrafterCMS provides a headless+ solution that empowers marketers and developers within an organization and offers key characteristics that make it an ideal option for a composable DXP:
API-First Decoupled Architecture
A composable DXP leverages headless architecture and an API-first approach to deliver dynamic digital experiences. However, simply decoupling the front-end presentation layer from the back-end content repository isn't enough. Instead, by decoupling the content authoring layer from the content delivery engine, CrafterCMS can provide increased security, scalability, and reliability, even compared to other headless CMS options.
In addition, both the authoring and delivery layers are API-first, meaning that APIs can be used to enhance the authoring experience by extending Crafter Studio, providing added functionality for the content team's authoring environment. CrafterCMS also allows teams to define API response formats to improve server-side coding support and enable developers to customize back-end functionality and easily integrate third-party applications and services.
True Composability
CrafterCMS focuses on providing the best content management system, and offers a plug-in system that supports composability, reusability, and other best-in-class tools for your DXP stack. Businesses can integrate the best tools to support their objectives and allow them to remain future-proof against swiftly changing market trends. Rather than offering solutions that might not fit your business, CrafterCMS enables you to easily choose, swap, and replace tools as you see fit to avoid choosing subpar tools that aren't compatible with your existing tools.
The freedom to customize your stack with best-of-breed technologies ensures that the internal user experience for employees isn't diminished. Instead, developers can quickly implement new tools to capture market attention and deliver value for customers quickly. At the same time, content authors avoid steep learning curves from tools that aren't as user-friendly.
Git-based Content Repository
Git offers numerous advantages for developers today, and CrafterCMS allows them to benefit while working with the CMS. CrafterCMS supports version control, time travel of content, security, audits, modern workflows with continuous integration and delivery, and uninterrupted publishing (CI/CD/CP). CrafterCMS's Git-based content architecture provides developers with branching, multi-versioning, and more, yet content authors can also realize the benefits of security and historical tracking.
DevContentOps
That Git-based architecture that CrafterCMS offers enables unique DevContentOps processes. DevOps has been crucial for swift software development and application delivery, allowing new features to be introduced and facilitating better customer experience, stability, and reliability. However, for the content-driven applications of today, content teams and the CMS must be incorporated as well. With DevContentOps, content teams, software developers, and operations can collaborate effectively to continuously release new features, publish updates and deliver engaging customer experiences without getting in each other's way.
Headless Commerce Capabilities
Nowadays, eCommerce is a critical component for any enterprise business, and composable DXPs must also deliver. CrafterCMS enables organizations to power omnichannel commerce experiences and easily integrate with leading commerce platforms to drive content-led commerce initiatives.
CrafterCMS: The True Composable DXP Choice
CrafterCMS is built to support the best-of-stack approach for a composable DXP. Organizations have the freedom and flexibility to integrate all of the tools and technologies they deem suitable for their needs without enduring a solution that doesn't quite hit the mark.
For marketers, CrafterCMS provides user-friendly tools that enable them to create, update and publish content to any channel. This includes drag & drop tools, WYSIWYG in-context editing, and multi-experience previews to deliver a best-in-class content authoring capability. Developers also can choose any framework they require, both the frontend with options like React, Vue, and Angular, and the backend with options like Nodejs, Nextjs, Nuxtjs, Groovy, Freemarker templating, and even in-process Java.
Discover how Crafter's unique offerings make the best choice for a composable DXP compared to monolithic systems like Sitecore and other headless CMS platforms by reading our White Paper The World of Headless CMS: Everything You Need To Know About Headless Content Management.

Related Posts
Related Resources