Article
Language Translation for Global Sites with CrafterCMS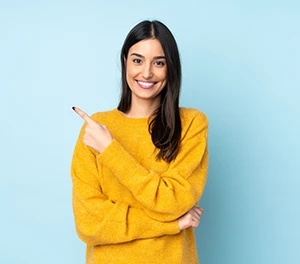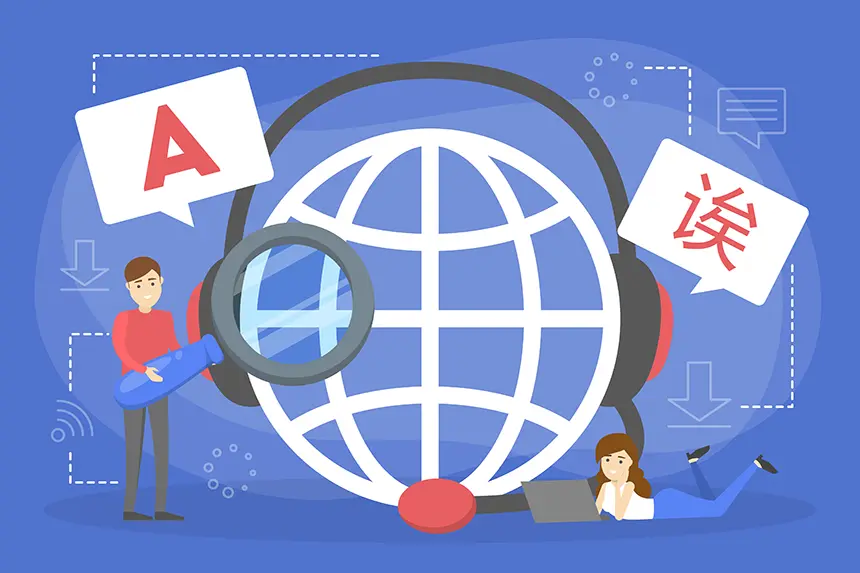 Today's businesses often have to serve global audiences with varied tastes and preferences, and a vital component of these differences is the language they speak. Whether local customers who speak the same language or customers in far-off regions who prefer to consume content in their native tongue, businesses need to be able to meet their language expectations.
Catering to these demographics requires a whole other set of resources, particularly regarding language translation. According to ResearchAndMarkets, the global language services market is expected to reach $96.1 billion by 2027.
As one can imagine, many different language translation services are available to enterprises that want to provide the best experience for their customers across the globe. A headless CMS like CrafterCMS can make integrating these services easy to help deliver planet-scale digital experiences to a global audience.
Why Enterprises Need Language Translation Services
Language translation services are crucial for businesses catering to a global audience and can provide numerous benefits. Some of the advantages of these services include:
1. Enhance Global Reputation and Customer Experience
Language translation services can help enhance a company's global reputation and ultimately improve the customer experience. When potential customers visit a brand website or consume a piece of content on another channel that has been translated to their language or dialect, they are likely to feel more welcome and understood.
The modern content experience spans multiple touchpoints and numerous channels, and translation services can be a form of personalization for customers viewing content in different locations. Brands that are able to target different demographics effectively in their local languages can improve their reputation in multiple locations.
2. Improve Localization Efforts
Translation is one of the first steps in the localization process. Localization involves adapting the content on a website or other channel to meet the requirements of different cultures. Implementing language translation services can provide a stepping stone to wider content localization efforts, such as adapting promotions and product offerings or optimizing visuals to avoid potentially harmful interpretations.
3. Streamline Communication and Collaboration
Companies that operate globally often interact not only with customers, but also with suppliers, partners, employees and associates in different countries, many of whom often speak other languages. While many global organizations include several people who speak English, language translation services can help businesses to streamline their communication with these entities and make it easier for team members to collaborate when necessary.
For example, key documentation and procedures can be translated so that team members who don't speak the same language can work together on specific tasks. In addition, it enables brands to communicate with potential customers more efficiently and effectively.
4. Avoid Costly Mistakes
Inaccurate translations can not only be embarrassing for modern enterprises, but they can also have costly legal ramifications. Language translation services can ensure the accuracy and reliability of translated content so that businesses avoid potentially severe damages.
Factors to Consider When Choosing Language Services
When you're ready to select a language service provider or translation agency, there are a few factors to consider that will help you make the right choice.
Language Requirements
You need to determine which languages content needs to be translated into. Different translation services may be able to handle multiple languages themselves, or you might need to use various services to accomplish your needs.
Technical Capabilities
If your technology capabilities are far more advanced than your translation service provider's, you need to be aware of potential limitations. For example, legacy infrastructure could be difficult to integrate into your current processes and systems.
Quality and Support
As with any other partner or vendor evaluation, you need to ensure that the quality of your language translation service matches your requirements and expectations. This should also include adequate support to deal with any issues that crop up.
How CrafterCMS Enables Language Translation
CrafterCMS provides the features you need to deliver multi-lingual content to various channels. It also makes it easier to improve the quality of your translations with an easy-to-use authoring interface and smooth integrations.
API-Driven Content Interface
CrafterCMS's content authoring platform is API-driven enabling easy integration with a variety of services to streamline the authoring experience, including language translation services. Content requiring translation can be sent to / received from third-party services and easily incorporated into the overall information architecture. Using Crafter Studio, the WYSIWYG content authoring application, content team members can leverage translated content and preview localized experiences with Studio's tools that allow for one to assume the role of various personas (including site visitors from various regions/locales).
XML Source Files in Git-based Content Repository
CrafterCMS stores underlying content as standardized XML files in Git. This makes it straightforward to send XML to a translation provider, and receive translated XML in return. Content returned in different languages also is stored in CrafterCMS as XML files in its underlying Git repository, seamlessly. The use of the XML standard makes language translation much faster than the database-centric approach of most other CMSs.
Easy Integrations
Small and medium-sized businesses may find it sufficient to send content to Google or Amazon for automatic translations. Meanwhile, for larger enterprises, a commercial language service provider is critical to ensure the quality required. No matter the requirements, CrafterCMS offers easy integrations to streamline workflows and ensure smooth translations.
Streamlined Content Operations
CrafterCMS enables content authors to create, edit and distribute content to any digital channel. These streamlined content operations ensure that organizations can produce high-quality content in multiple languages at a rate suitable for the modern business environment.
Easy integration of language translation services just scratches the surface of what's possible with the help of CrafterCMS. Discover other reasons why it should be on your enterprise radar by reading our White Paper: 7 Reasons Why Crafter Should Be On Your Web CMS Shortlist.

Related Posts
Related Resources