Article
Hygraph (aka GraphCMS) Alternatives: Why Enterprises Choose CrafterCMS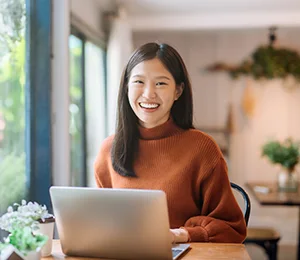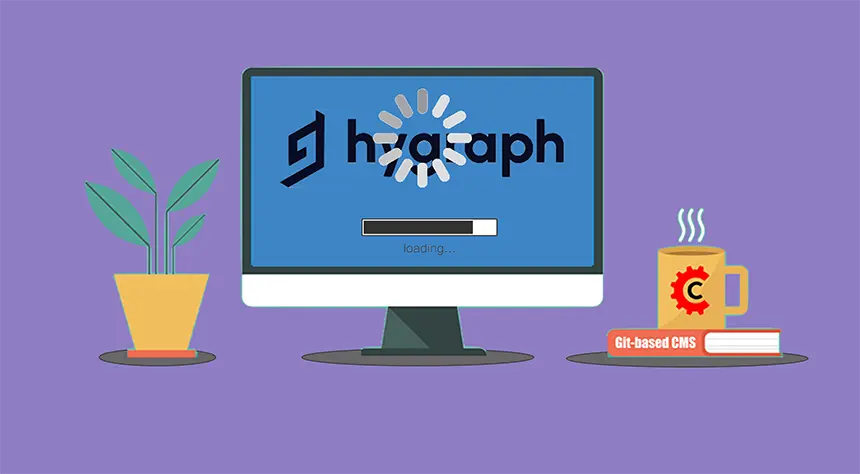 Every enterprise strives for efficiency and productivity. But when it comes to business efficiency, many organizations overlook the high-level system, workflows, and structures that can truly help them. When creating digital experiences, opting for a headless CMS allows enterprises to be more efficient, productive, and reach a wider audience across several channels.
Hygraph (previously known as GraphCMS) is a headless CMS enabling you to deliver ambitious content apps at scale. But organizations should still question whether Hygraph is the best option for them.
There are a few limitations that users have highlighted with Hygraph. This article will discuss Hygraph, some of its drawbacks, and why instead choose an alternative like CrafterCMS.

What Is Hygraph?
Hygraph (previously GraphCMS) is a headless CMS enabling organizations to build digital experiences. Dubbing themselves a federated content platform, it allows content creators, marketing teams, and editors to create digital experiences.
Hygraph helps businesses integrate all existing services to provide content from a single source. It also offers instant GraphQL content APIs to create, unify, enrich, and deliver content across platforms. Hygraph users enjoy features like remote data fetching to merge content from external resources, scheduled publishing, and granular permissions.

Things to Beware About Hygraph
While Hygraph comes with some advantages, there are also some drawbacks as reported by real users. Here are some limitations of Hygraph that you should consider.
Performance Issues
Performance is of utmost importance for enterprise companies, especially when managing multiple sites. Unfortunately, Hygraph users report performance issues. Loading localized content can take a long time.The platform can also make it difficult to publish complete sets of building blocks. For instance, if a user has a picture and a text block of nested components to upload and configure an image. If you publish the entire building block, it will not automatically upload and publish the image.
Customization Limitations
Users do not have much freedom for customization in data modeling and design. It can be improved, and the platform should give the ability to add custom fields and data types in the Hygraph dashboard. Moreover, it's not very extensible and not flexible and some users struggle to customize it to suit their needs.
Only Provides a GraphQL API
Hygraph only provides a GraphQL API. As a result, you need to define your schemas before utilizing them. Moreover, there are minor bugs in the platform, and it shows unpredictable behavior on the API side. Other headless CMS platforms provide both REST and GraphQL APIs to enable developers to choose the best option for their specific requirements.
Complex Logic and Interaction
Hygraph's nested navigation is annoying and very confusing. Users report that the save logic and publishing feature is quite confusing. Moreover, there are some detectable bugs and unpredictable behavior on the API side that can hinder the workflow.

Why Do You Need a Hygraph Alternative?
Hygraph is a headless CMS platform that empowers content creators and lets them provide seamless digital experiences. However, there are some reasons why you need an alternative.
Developer Experience Matters
Due to the API limitations, developers using Hygraph may get frustrated while working on critical tasks. Many content management platforms neglect developers' experience as they have technical capabilities to resolve issues. However, they work in a fast-paced environment and need support that starts with well-functioning APIs and a gleaming user interface.
Content Creators Need Powerful, User-friendly Tools
As the content management team creates and publishes content that drives seamless digital experiences, they need user-friendly and powerful authoring tools. Moreover, they demand the flexibility to adjust content creation experiences that better suit their requirements.

Why Enterprises Choose CrafterCMS
CrafterCMS is a headless CMS empowering an entire team of content creators, IT operations, and software developers to deploy sooner, innovate faster, and create a content-driven, modern digital experience. Here are some reasons why enterprises should consider CrafterCMS for content management.
Developer-friendly CMS
CrafterCMS goes far beyond the capabilities of other headless CMSs for developers. With this platform, developers get an entire range of API support, including GraphQL, REST, HTML templating, JavaScript, and in-process Java. Developers can easily customize backend functionality via extensible APIs. These provide seamless integration with third-party platforms.

Using CrafterCMS's API-first architecture for content delivery, modular packaging, and built-in support, developers can rapidly innovate and create engaging digital experiences.
Robust Content Management Tools
Content creators need better robust yet easy-to-use content authoring tools that they were accustomed to with traditional content management systems. CrafterCMS provides a best-in-class, reliable, user-friendly content authoring tool called Crafter Studio.
It features a drag and drop digital experience builder and WYSIWYG authoring tools, in-context preview, the ability to check and deliver personalized experiences, and much more. Moreover, it leverages modern development tools to ensure seamless platform customization to meet each businesses' specific needs.
Decoupled Architecture
Many headless platforms claim to be decoupled simply because the client-side app is separate from their backend. However, a truly decoupled architecture is where a headless API-first content authoring system is decoupled from a headless API-first content delivery engine. This architecture provides more security, reliability, and scalability and CrafterCMS is designed as a truly decoupled platform.
Content creators use the tools and technologies required for content authoring, approval workflows, in-context preview, and publishing to entirely separate and decoupled content delivery systems. DevOps scales a content delivery system to meet end-user requirements for delivering secure, blazing-fast, and personalized experiences.
Client-side and Server-side Rendering
Client-side rendering is essential for headless content management systems. But most headless CMS platforms stop there. CrafterCMS also supports server-side rendered apps. It provides full support even if you need to develop on the server. The native support for Groovy and Java and easy integration with Next, Node, Nuxt and other JavaScript-based server-side platforms are provided. Through native GraphQL, universal RESTful APIs, and platform-oriented SDKs, developers have the option to select processes and tools they prefer.
For instance, not all modern application requires to be a SPA. Thus, CrafterCMS also offers native support for HTML5 sites using Freemarker. In this way, developers can choose the tools needed for the front-end, such as Angular, Vue or React and use the REST and GraphQL APIs for SPAs. For other content, such as landing pages, microsites, and other sites, HTML is an easier and better fit. They can rely on the CrafterCMS's comprehensive support for all types of modern digital experience sites and applications.
Git-based Content Repository
By using a git-based repository, CrafterCMS developers benefit from feature branching, advanced workflow support, and more. At the same time, content authoring teams find value in the sophisticated auditing, multi-file versioning, and security features Git provides without knowing how it works.
Crafter Studio allows content creators to benefit from a user-friendly experience without knowing anything about Git's technical details. However, the underlying Git-based repository allows a new collaboration level among content and development teams, drastically improving the innovation pace for digital experiences.
Deployment Flexibility
Every business has its unique requirements and goals. Any enterprise business should have the flexibility to configure a headless CMS aligning with its specific needs. CrafterCMS provides that flexibility as it can be deployed on-premises in public or private clouds such as via leading CSPs like GCP, Azure, and AWS. Moreover, Crafter Cloud is a fully-managed private PaaS/SaaS solution built on AWS providing enterprises with an agile, high-performance, cost-effective, and secure enterprise-ready CMS.
Give Your Team a Better Content Management Experience With CrafterCMS
CrafterCMS provides an ideal balance for content, DevOps, and developer teams alike. Enterprises do not need to worry about typical headless-only limitations when they have a solution with CrafterCMS's level of power, customizability, flexibility, and ease of use.
Selecting an API-centric, highly flexible, and headless "plus" platform like CrafterCMS can help your enterprise create a best-in-class digital experience via rich APIs, not just GraphQL APIs but also REST APIs, Javascript SDKs, templating APIs, Java APIs and more -- including native support to create your own APIs and API responses with Groovy scripting.
Learn more about how CrafterCMS offers everything an enterprise requires by reviewing Seven Reasons Why CrafterCMS Should Be on Your Web CMS Shortlist.

Related Posts
Related Resources