Article
Kontent.ai Alternatives: Why Enterprises Choose CrafterCMS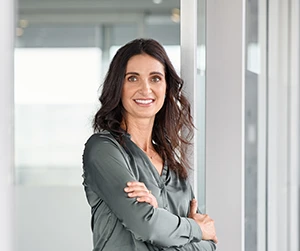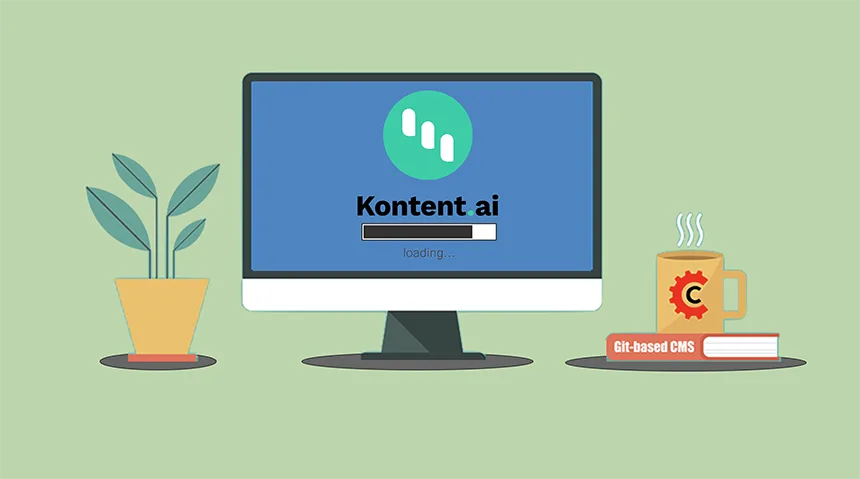 Enterprises need a way to deliver highly engaging content experiences across multiple channels at scale. However, achieving this is easier said than done without the right technology support. That's why many leading enterprises are turning towards headless CMS platforms to provide them with what they need.
With an assortment of vendors offering headless functionality, it puts the onus on the customer to decide which platform is best for them. Platforms with highly publicized funding rounds like Kontent.ai are sure to be under consideration by leading brands. However, these brands need to be sure that the tools and features offered are genuinely right for them and the customer experience they want to deliver, not just the investors. Startups that have to raise funding are only doing so because they are money losing operations, so enterprises need to be wary of the long term viability of the vendors they choose.
We'll explore some things to consider when evaluating Kontent.ai, and showcase why many leading enterprises instead choose CrafterCMS for headless content management.
What Is Kontent.ai?

Kontent.ai is a modular content platform that enables marketers and developers to create and deliver digital experiences on any channel. Kontent.ai's authoring experience supports easy content creation, modular content reuse, and collaboration.
Previously, a business unit within Kentico, Kontent.ai, has since splintered into its own entity to offer a headless CMS to the market. Like many headless platforms on the market, it includes features for both marketers and developers. Some of these features include a unified hub for managing content, the ability for marketers to work without needing developer interference, the freedom for developers to choose their own tech stack, and an API for delivering content to any channel.
Problems You Might Face With Kontent.ai

Kontent.ai's separation from Kentico enables the platform to expand as a company, but that doesn't necessarily mean that it suddenly avoids its previous limitations. Here are some of the problems that any business considering Kontent.ai as their next headless CMS should be aware of:
Limited Third-Party Integrations

A headless CMS separates the frontend presentation layer and backend content management layer and connects the two using APIs. This separation is beneficial because connecting with third-party tools is much easier than in a traditional CMS.
Still, given the assortment of tools marketing teams require today, having a marketplace or selection of ready-made plugins, or third-party integrations can streamline things for developers, even with a headless CMS. Unfortunately, Kontent.ai doesn't have a vast library of third-party tools according to reviews on G2, placing additional and unnecessary work in developer's laps regarding integration.
User Role Customization

For larger enterprises, in particular, controlling who can access specific assets and make edits and other customizations is critical for proper content governance, workflows and security. However, with Kontent.ai creating these user roles can be problematic at times.
Slow API and SDK

APIs are the cornerstones of a headless CMS and are supposed to make developers' lives easier. Unfortunately, Kontent.ai's API isn't the fastest. Users report that it can be slow and cumbersome to deal with. Writing scripts for the API is challenging, and the SDK can also be difficult to manage.
Pricing Model and Feature Limitations

Like most SaaS vendors, Kontent.ai offers a pricing model based on your organization's size and content needs. From a free developer option to a package for enterprises. The problem is that even with the enterprise version, many organizations still require more upgrades and it limits how developers can handle content governance and restricts how they may customize the platform to suit their needs. Even for enterprises accustomed to paying higher costs, this can be inconvenient.
Steep Learning Curve

For companies accustomed to the simplicity of a traditional CMS, moving to Kontent.ai can be difficult as there is a steep learning curve involved. While some platforms can limit this learning curve to initial usage and documentation, CMS users won't be able to get what they want out of Kontent.ai unless they undergo more extensive training and certification. Businesses that want to build content experiences quickly after implementation may be hampered by this requirement.
CrafterCMS: The Answer to Enterprise Needs for a Headless CMS

Enterprises searching for their next headless CMS don't need to limit themselves to Kontent.ai and the limitations that come with it. Here are some reasons why leading enterprises such as Marriott, Mastercard, Harvard University and Penn Mutual choose CrafterCMS for headless content management.
Best-in-Class Content Authoring Experience

One of the fears of adopting a headless CMS is that marketers and content authors won't have easy-to-use content creation tools they were familiar with in traditional CMS platforms. Unlike most headless CMSs, CrafterCMS provides easy to use WYSIWYG content authoring, in-context editable previews for various digital channels, drag and drop experience building, and the option to build and test personalized experiences. Crafter Studio, the authoring toolset, is also extensible and API-driven, meaning that enterprises can add more advanced features and customize them to provide exactly what modern content teams need.
Git-based Content Repository

Sophisticated version control, branching, security, and audits are important but often overlooked aspects of the modern content experience. A CMS should provide support for modern development workflows, such as continuous integration and delivery, as well as uninterrupted publishing (CI/CD/CP). CrafterCMS offers developers advanced workflow support, including multi-file versioning, branching, and more. Also, content authors can take advantage of Git's history tracking, versioning, rollbacks, and security features without knowing how Git works.
DevContentOps

DevOps provides faster delivery of software applications and lets organizations quickly build and operate software products. New features and functionality can be easily introduced without interruptions. Also, it provides improvements to the customer experience stability and reliability. CrafterCMS provides the benefits of DevOps to content-driven software applications, products, and digital experiences.
DevContentOps, CrafterCMS's unique approach to introducing content management into the DevOps cycle, enables software developers to collaborate with content teams to streamline workflows and get work done faster. Code can easily be moved from development environments to production, and production content can easily be moved back to developer environments. Teams can work in small batch sizes and automate their processes with CI/CD pipelines and tooling integrations. Developers can continuously release new software features, content teams can continuously edit/preview/publish content, and the organization can deliver digital customer experiences much faster/
Developer-Friendly Platform

Headless CMS at its core is essentially a content API. However, CrafterCMS takes this further with what is known as headless "plus" -- which includes a comprehensive developer platform that supports backend development, easy integration, and extensibility along with rich content APIs (REST, GraphQL, templating, and more). Extensible APIs enable teams to customize backend functionality and integrate third-party tools if required.
Developers can quickly and effortlessly extend CrafterCMS with Groovy, Javascript (Node.js, Next.js, Nuxt.js, etc.), or even Java. CrafterCMS even allows them to create custom APIs that meet application-specific requirements and integrate with third-party systems and other repositories.
Decoupled Architecture

Most simple headless-only CMS vendors claim decoupled as having the user interface decoupled from the content repository. However, this isn't a decoupled architecture. A truly decoupled CMS architecture means that the content authoring interface is separated from an API-first headless content delivery engine. This "headless" architecture provides more security, improved reliability, and increased scalability.
CrafterCMS is designed as a decoupled CMS and offers teams the content authoring tools necessary for creation, in-context preview, and workflows. It also publishes content to the decoupled, serverless content delivery system known as Crafter Engine. This delivery system can be elastically scaled accordingly to meet user experience requirements and allow content authors to deliver personalized content experiences anywhere, quickly and securely.
Deployment Flexibility
Flexible deployment is essential for modern enterprises. For one organization, that could mean an open-source version with community support. For another, it could require a self-managed enterprise version or a fully-managed SaaS. Regardless of the requirements, CrafterCMS can be deployed in several ways, from on-premises, or in a private cloud, to public clouds like Microsoft Azure, Amazon AWS, or Google Cloud. Crafter also offers an fully-managed private SaaS solution. Known as Crafter Cloud, it provides an agile, scalable cost-effective, and enterprise-ready CMS solution.
Improve The Authoring & Developer Experience With CrafterCMS
Giving both developers and content authors what they need to deliver content-driven digital experiences is exactly what CrafterCMS does. With our unique DevContentOps approach, neither team has to feel hampered when building content experiences.
Along with a best-in-class authoring experience and developer-friendly tools, CrafterCMS also offers enterprises an extensive selection of extensions and third-party plugins via the CrafterCMS Marketplace. This gives enterprises more flexibility, on top of eliminating the steep learning curve found in platforms like Kontent.ai.
Extensions provide Web application templates with authoring and delivery extensions and can be built using various technologies, including React, Angular, Vue, FreeMarker/HTML 5, GraphQL, REST, Groovy, and more.
Discover more about CrafterCMS and the platform's latest features by watching the recorded webinar: Introducing CrafterCMS v4.0.
Related Posts
Related Resources