Article
Creating Microsites With CrafterCMS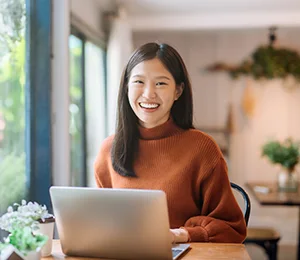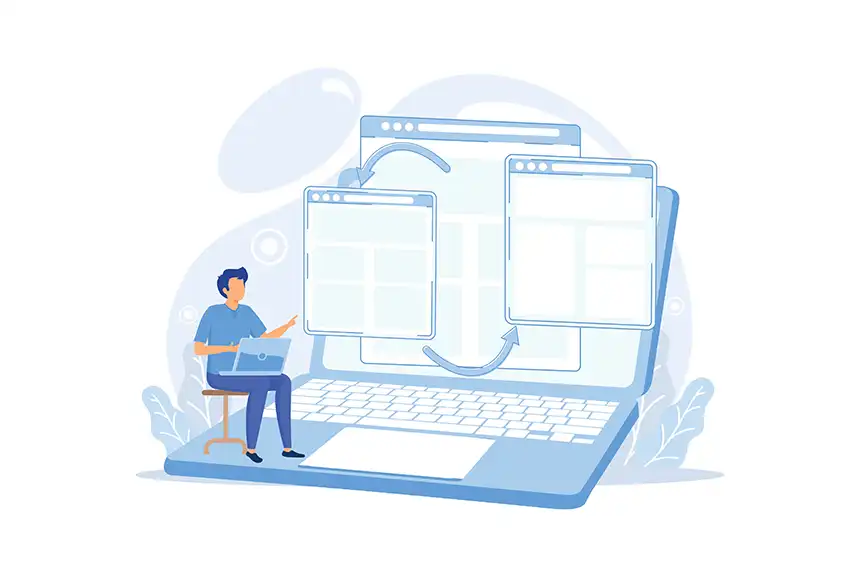 Microsites are a common use case for content management systems within enterprises. For example, during the holiday seasons, it's common for eCommerce brands to launch seasonal campaigns or to advertise discounts and other promotions. Launching these campaigns often requires new landing pages with a particular focus and brand of content. Also, multinational enterprises often need region-specific sites to provide customers with more personalized content for their area.
In both these instances, brands need an easy way to build and launch targeted digital experiences without making changes to their primary website. For enterprises, this can be accomplished by using microsites.
This article will explain microsites and how you can build them using CrafterCMS.
What Is a Microsite?
A microsite is a smaller version of a website that operates independently of a company's primary website. Microsites are used for specific purposes, such as to promote an event, product, service, or a marketing campaign.
Brands can use microsites to target a specific audience or persona to improve personalization and relevance while the main website remains intact. They also use subdomains or at least a domain that is different from the main website with a different URL, even though there will usually be a backlink to the primary website.
Microsite Use Cases
While the concept of a microsite gives it a very specific purpose, microsites can be used in various use cases, whether as a single landing page or a group of specific pages.
Experiments
Trying new things and performing experiments to see how your audience reacts is essential when creating content experiences. However, it can be difficult to perform these experiments on your main website every time. Microsites are helpful for brands that want to experiment without disrupting the main website.
For example, if you need to carry out an A/B test before rolling out a new campaign, you can create different microsites for each option and see the results before making any sudden changes.
Targeted Experiences
Global and multinational companies can leverage microsites to create websites that target a specific audience or geographic area. For example, an international hotel chain can create microsites for designated hotels within their global network. When visitors from a specific country or region visit a microsite, they can view content that's most relevant to them, such as information about certain holidays or promotions.
Time-Specific Campaigns
Microsites allow businesses to launch time-specific or seasonal campaigns. For example, Black Friday or Christmas deals for US-based eCommerce brands that won't be relevant all year round can be launched using microsites.
One-Time Promotions and Discounts
Another use case for microsites is promotions and discounts. For example, a company may want to issue a promotional code to potential customers when launching a new product line to increase sales. They can create a microsite to promote this product and promo code for a short time without having to recreate the main page whenever they want to run a promotion.
Custom Tools, Quizzes and Surveys
Brands that want to launch custom tools and applications can build microsites where they can drive traffic. For example, a SaaS company could make an AI-powered content tool that helps score article headlines or website readability and host it on a microsite. Companies can also launch custom quizzes and surveys that promote the brand but aren't closely linked to the primary website. This can also be a good source of first-party data that can improve customer targeting.
Building Microsites With CrafterCMS
With CrafterCMS, brands can create separate microsites or sites within sites on subdomains when there is no need to create a full project. Here are some of the features of CrafterCMS that make it the perfect content management system for building microsites and other content experiences:
Composability
CrafterCMS offers a marketplace of reusable plugins and blueprints, enabling developers and content creators to quickly compose and launch microsites from pre-built components. Leveraging a composable CMS such as CrafterCMS allows enterprises to rapidly create all types of digital experiences, including microsites of a variety of flavors. The productivity improvements can be quite compelling.
User-Friendly Content Authoring
Microsites are incredibly useful for marketers as they allow them to launch specialized campaigns that target different audiences, but none of that matters if they can't quickly and easily create and edit content. CrafterCMS provides a powerful and user-friendly content authoring experience that gives marketers access to WYSIWYG content editing, drag-and-drop experience building, and in-context previews to build microsites and other content experiences, all without needing developer assistance.
Headless Flexibility
CrafterCMS is a headless CMS, meaning developers can create microsites using the best front-end frameworks for the job. In some cases, they might need to create a one-off site with simple server-side rendered templates using HTML5 and Freemarker. In another situation, a microsite may require a client-side headless approach to build successfully. Whether you need to use React, Angular, Vue, or any other JavaScript framework to fit a specific use case, CrafterCMS offers the flexibility that developers need.
Multitenancy
CrafterCMS enables enterprises to have multiple unique organizations or departments working on the same infrastructure. Each department may have access to different resources, such as unique headless CMS projects, content, groups, roles and permissions. This multitenant architecture is beneficial for global brands that need to spin up hundreds of microsites and allows these sites to be managed within CrafterCMS without needing another CMS or other resources.
CrafterCMS: The Headless CMS For All Your Content Experiences
Microsites offer brands a way to launch new and engaging digital experiences, experiment, and target different audiences without affecting their primary website. This provides greater flexibility and allows for various use cases, from events and seasonal campaigns to brand websites.
CrafterCMS's headless architecture allows companies to create microsites for any occasion and for customers to access them on a variety of devices. Brands can create robust and scalable microsites that can be viewed on desktops, tablets, smartphones, smartwatches, and more using CrafterCMS's wealth of features. Developers have the freedom to create using any frontend framework they choose, while content authors can accomplish everything they need without being dependent on IT.
Learn how to build a microsite with CrafterCMS by watching our webcast: Build a Microsite in 30 Minutes - No Coding!

Related Posts
Related Resources