Article
Can Google Detect AI Generated Content? (And How to Build a Google-Approved Content Strategy with a Headless CMS)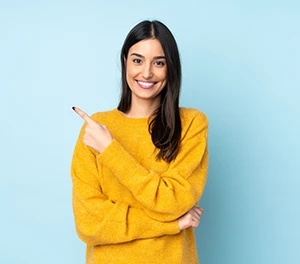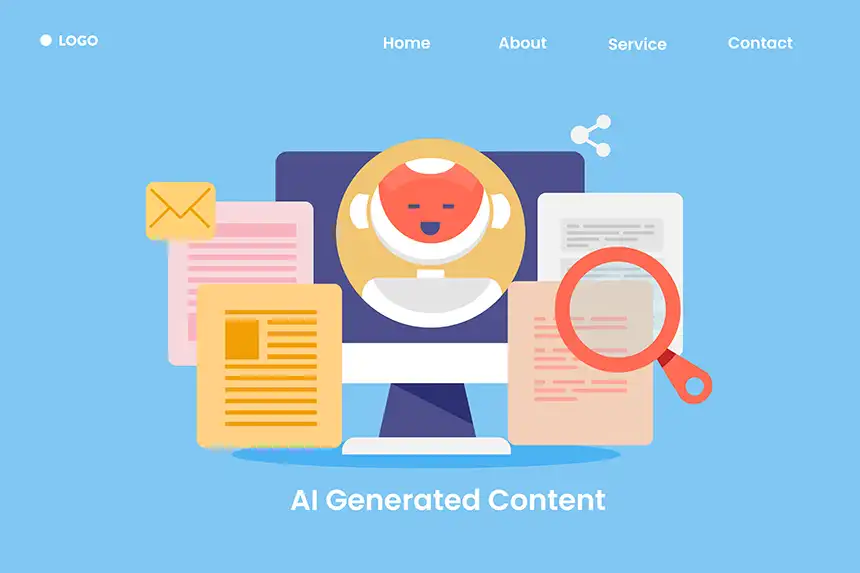 AI-driven content tools have been the talk of the town recently. It's almost impossible to view a timeline on social media and not see some mention of ChatGPT or another generative AI solution.
With the assortment of AI tools available, marketers and companies with smaller marketing teams are considering amping up content production, given that many of these tools are capable of improving speed and efficiency.
But what about accuracy, relevance, and potential penalization by Google in the search rankings? Can Google even detect AI-generated content? The short answer to the latter is yes. However, with the right content strategy, proper execution, and an SEO-ready CMS in support, marketers can gain the advantages of AI-driven content tools without suffering from penalization by Google.
Why AI Content Is Such a Talking Point
Good content is one of the biggest indicators of the success of a brand today. From large multinational corporations to individuals building personal brands on social media, content is being produced at scale across a number of different mediums. In order to make creating that content easier, many people have been turning to AI tools that can help to produce more content faster.
ChatGPT, the tool created by Open AI, has been one of the most popular, launching on November 30th, 2022, and gaining 100 million users total and 13 million active users per day by January 2023. Content-focused platforms like Jasper raised $125 million in a Series A funding round on November 10th, 2022. Others, like Copy.ai, are also available to help users create and repackage content to fit their needs.
Several brands have recognized these tools' capabilities to help them accelerate their content creation. However, misusing these tools can backfire and lead to penalization by Google. To understand how it's essential to know what Google is really looking for from high-ranking content.
What Google Is Really Looking For From Content Creators
When it comes to SEO, Google's number one priority is user experience. That's why Core Web Vitals and factors such as site speed, loading times, simplified crawling, and other technical features play a major role in rankings. For content creation, there are a few things that matter the most.
E-E-A-T (Experience, Expertise, Authoritativeness, and Trustworthiness)
After introducing the original EAT guidelines in 2018, Google has made some alterations. Content authors must show clear expertise in the subject matter they're speaking about, claims made must be supported with evidence, that evidence should come from verifiable sources and information should be as up-to-date and accurate as possible.
For example, as a CMS vendor, it's unlikely that you would see us publishing content related to zoos and the proper care of animals because it falls outside our verifiable expertise.
In December 2022, Google added the other E, Experience, to highlight that content authors should have experience in the particular area they're talking about. While many of these things can sometimes slip through the cracks, they play a major role in ranking and delivering an effective user experience for the reader; hence they matter to Google.

Where AI-Generated Content Can Harm Rankings

AI-generated content can often come across as spammy, particularly as it can struggle to create original content that adds value to the reader. Google has outlined a few examples of what it considers spammy content in its policies and guidelines:
Text that makes no sense to the reader but contains search keywords. 
Text translated by an automated tool without human review or curation before publishing. 
Text generated through automated processes without regard for quality or user experience. 
Text generated using automated synonymizing, paraphrasing, or obfuscation techniques. 
Text generated from scraping feeds or search results. Stitching or combining content from different web pages without adding sufficient value.

--Source: Google
Anything written for the search engine and not for the user can be considered spammy, particularly if it's written by an AI tool that tends to draw from a database of content fed to it.
There are a number of tools available with wildly varying accuracy that can help to detect AI content. However, the reality is that many of these tools can also claim that human-generated content was written by a robot and vice versa.
Ultimately, Google is less concerned with whether or not content was created by an AI tool and whether or not it truly adds value to the reader or is written for SEO purposes and stuffed with the most flavorful keywords.
So, how can marketers create the best content to appease Google while continuing to use AI?
How Marketers Should Use AI Content Tools
There are several ways marketers can still use the hottest AI tools on the market to streamline workflows and improve productivity without falling foul of Google.
Generate Outlines and Ideas: In seconds, AI tools can generate outlines and topic ideas. With the right prompts, businesses can develop relevant content ideas they can interview subject matter experts on and use to create new blog articles, social media posts, and videos.
Do Initial Research: When trying to appease the user and Google, search engines are often the first locations marketers visit for research. AI tools can offer an alternative, often quickly answering questions that might take some time to find via Google. However, these answers should also be fact-checked to ensure accuracy.
Break Writer's Block: Writers can suffer from writer's block that prevents them from working quickly. AI tools can help break the cycle by generating fresh approaches and new angles.
Create Engaging Content With the Help of an SEO-ready CMS
Ultimately, Google can detect AI content but won't immediately penalize you unless that content adds little to no value to the reader. However, like other advancing technologies, humans must find ways to work alongside AI. One of doing that effectively is with an SEO-ready headless CMS.
CrafterCMS is a headless CMS that is perfect for marketers and has many features that make content authors' jobs easier and can positively impact SEO. With Crafter Studio, marketers can access a best-in-class content authoring interface, including drag/drop experience building, WYSIWYG content editing, SEO-friendly URL control, content analysis tool integration, and multi-channel preview. Features like these enable them to eliminate 95% of the typical headaches that occur when using other headless CMS platforms.
CrafterCMS also supports server-side rendering, which provides the exact information that search engine crawler bots need to browse a website accurately. Plus, enterprises can enjoy faster web performance and create mobile-friendly digital experiences that further boost ranking.
Discover more about how a headless CMS can impact SEO marketing by reading: How to Do SEO Right With a Headless CMS.

Related Posts
Related Resources