Article
Analyzing The State of Marketing Operations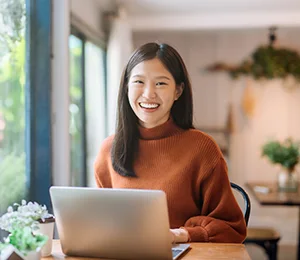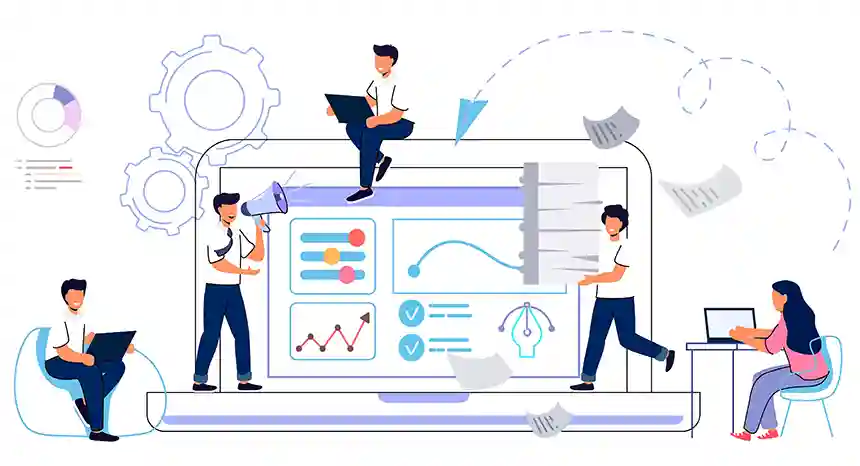 In the last few years, marketing has seen drastic changes and transformations driven by the growth of digital sales channels and online businesses. Despite the advancements of the marketing industry, the percentage of marketing budgets per company's revenue shrank from 11% to 6.4%.
That is why it has become crucial for enterprises to develop cutting-edge marketing approaches to meet this challenge. Companies once relied on the most tech-savvy digital marketing teams to manage lists, address email problems, and identify quality leads. In recent times, these roles fall under marketing operations.
Marketing operations is the umbrella term for coordinating all marketing processes, campaigns, and strategic activities. It oversees all of the processes in your marketing automation and marketing technology (MarTech) platforms that help to maximize ROI and efficiency.
This article outlines the current state of marketing operations: the challenges, impacts, technologies, and organizational transformation it brings.
Everything to Know About Marketing Operations
Marketing operations is a broad term that describes the core features—people, processes, technology, and data— that underpin an organization's marketing efforts and improve efficiency and likelihood of success. It encompasses the optimization of marketing strategies through planning, budgeting, execution, and analysis.
Unlike traditional marketing, marketing ops requires both strategic and creative processes augmented by technical and analytical techniques given the vast amount of data and technology that marketing departments must deal with these days.
Marketing ops professionals usually don't come from marketing backgrounds; they come from analytical and process-oriented positions. A marketing operations team may consist of CMOs, financial analysts, data analysts, market researchers, programmers, and project managers.
Why Is Marketing Operations Important?
Marketing ops is a crucial aspect of any enterprise. Here's why:
With marketing operations, you can precisely target potential clients, analyze their buying patterns, and segment them based on their characteristics. It's the result of marketing automation and CRM platforms, which help to deliver the right message to the right person at the right time.
Marketing operations and marketing automation can transform your marketing approach, allowing you to track key metrics, streamline data reporting, incorporate new insights, capabilities, and agility into your marketing strategy. Since most marketing tasks involve extensive use of technology, marketing teams cannot accomplish essential activities effectively without marketing operations.
The State of Marketing Operations
This section will look at the current state of marketing ops across the globe.
Marketing Ops Becoming an Industry Priority
Marketing leaders and CMOs are placing more emphasis on marketing operations. To succeed in today's marketing world, marketing leaders need to tailor their strategies around data and technology.
Marketing operations is the second most sought-after skill by top marketing executives, only coming behind marketing strategy. This is hardly a surprise considering a significant percentage of marketing leaders (65%) still have trouble simplifying operational data to generate meaningful insights, according to the State of Marketing Operations.
In the same report, a further 47% cited difficulties in synthesizing large volumes of data into ROI proof points, while 41% cited the difficulty of navigating large volumes of data sources.
The Challenge of Balancing Efficiency and Effectiveness for Marketing Operations Leaders
With marketing operations, enterprises can improve the effectiveness and efficiency of their entire marketing strategy. Most businesses find it challenging to minimize the marketing efficiency and effectiveness trade-off. In a Gartner report, a staggering 76% of respondents said that they couldn't maximize the impact of their initiatives without sacrificing efficiency.
Having a marketing operations leader helps to balance effectiveness and efficiency. With this in mind, most organizations work with marketing operations leaders to increase ROI and improve productivity.
Marketing Operations Proves Valuable Yet Lacks Consistent Definition of Scope and Responsibility
Even though marketing operations are still in their infancy, Gartner's CMO Spend Survey ranks it third among the most crucial marketing functions to bolster. However, there's still a perception that the scope and role of marketing operations are not entirely clear. A Gartner survey demonstrates this perfectly; several market leaders had a mixed response to a list of roles under marketing operations.
Marketing operations leaders inherit a wide range of responsibilities, including those that don't fall to someone else or are shared by multiple people. In light of this, one might ask how one person can manage roles that span technology, financial management, data analytics, and still foster better culture and collaboration.
Marketing Ops Teams Feel Burned Out by Tech Debt
Most marketing operations leaders find themselves wearing several hats in an organization. In many cases, it is a reactive, time-consuming task that only certain people can handle. It may involve renaming all fields on a marketing form or updating CRM tags on a sales team database. Or data cleanups that result from incorrect information or subpar integrations.
According to the MO Pros Community's State of Marketing report, 23% of marketing ops professionals —almost one in four— engage in one to two side projects annually. This can cause several marketing operations leaders to lose sight of their tasks and focus on helping others. Consequently, it can lead to poorly informed business decisions and have an adverse effect on business growth.
Work Efficiency, Impact, and Output Are the Most Important Operational KPIs
KPIs are essential in understanding the value and impact of a marketing strategy. According to Gartner, the three crucial metrics for measuring the performance of marketing operations teams are working efficiency, impact, and output.
To measure performance, marketing ops leaders should establish KPIs that track improvements in operations. Additionally, they should identify, address, and the most pressing challenges and weaknesses to the role's growth.
The Struggle to Simplify Operational Data
Despite marketing operations needing a thorough understanding of operational data, there's still a shortage in the use of MarTech and analytical tools available to marketing Ops teams. In the MO Pros State of Marketing report, 91% of marketing operations professionals report struggling to interpret and present operational data to management and executives.
Then there's the fact that 65% of CMOs have trouble converting these data into meaningful and impactful insights. This challenge can be a barrier to achieving marketing success. For this reason, it's crucial for marketing Ops teams to leverage MarTech, reduce information silos by facilitating better collaboration and communication, and design more efficient processes.
Poor Use of MarTech
As stated earlier, there is a shortage in the use of modern technologies for marketing. Of all the respondents in a Gartner report, 43% of marketers admitted not using modern MarTech tools to manage essential marketing activities, hindering their ability to reach their objectives. Even worse, several marketers still use traditional software such as spreadsheets, document management systems.
In marketing operations, technology tools are vital to sourcing, managing, and maintaining. Nevertheless, the task remains challenging since new MarTech tools are released regularly, so even the most minute change in the market may require a drastic change in an enterprise MarTech stack.
These MarTech platforms include a composable content management system (CMS) platform, client relationship management (CRM) platform, digital asset management (DAM) platform, and a collaboration or project management platform. MarTech also includes data analytics platforms and automates as many marketing tasks as possible. Importantly, modern platforms supporting the concept of composability enable easy integration and are adaptable to future enterprise requirements.
Global Campaign Coordination Remains a Major Challenge for Marketing Teams
In enterprises operating globally, marketing campaigns are hard to coordinate. According to a MO Pros report, 90% of marketing teams have trouble coordinating global campaigns. Some of the challenges attributed to this include missing out on time-sensitive campaigns, difficulty adjusting to market changes, and lengthy content review cycles.
Most global marketers acknowledge they are facing a crisis and don't have the resources to manage global campaigns. In these situations, marketers have to be more agile and flexible in terms of time allocation, content creation, talent, and budget.
The Future of Marketing Operations
As the world welcomes more digital channels and online presence, marketers face a considerable challenge in meeting modern marketing demands amid ongoing marketing budget cuts. That is why marketing operations is getting greater focus in marketing teams. Marketing operations aims to align marketing processes, people, and technology to gain better insights and deliver a better return on investment.
In marketing operations, technology is crucial to identifying, managing, and solving the most complex problems. As a result, your marketing operations teams must leverage MarTech tools to deliver optimal performance and align marketing objectives with clear, informed strategies. In addition, you'll also need to enable agile marketing approaches, automate marketing tasks, and maximize marketing effectiveness and efficiency.
To learn how to maximize all these benefits with a headless and composable CMS that uniquely supports DevOps, ContentOps, and MarketingOps, read our White Paper: What is DevContentOps?
Related Posts
Related Resources