The Headless CMS for React
Streamline building and launching a content-driven React app for static and dynamic sites that both your developer and marketing teams enjoy with CrafterCMS, a headless, Git-Based CMS.
The development of modern Single Page Applications (SPAs) often requires content management to separate code from content. However, traditional CMSs such as Drupal, Wordpress, AEM, and Sitecore don't make this easy. Enter headless CMSs, which promise to make development of content rich SPAs much easier, especially when coupled with GraphQL.
Watch this webcast to learn the best practices for developing modern SPAs using an open source headless CMS, React (or Angular/Vue), and GraphQL. Find out what to look for in a headless CMS today, and improve the way you build and deploy content-rich web apps and websites tomorrow.
Content-Fueled React Apps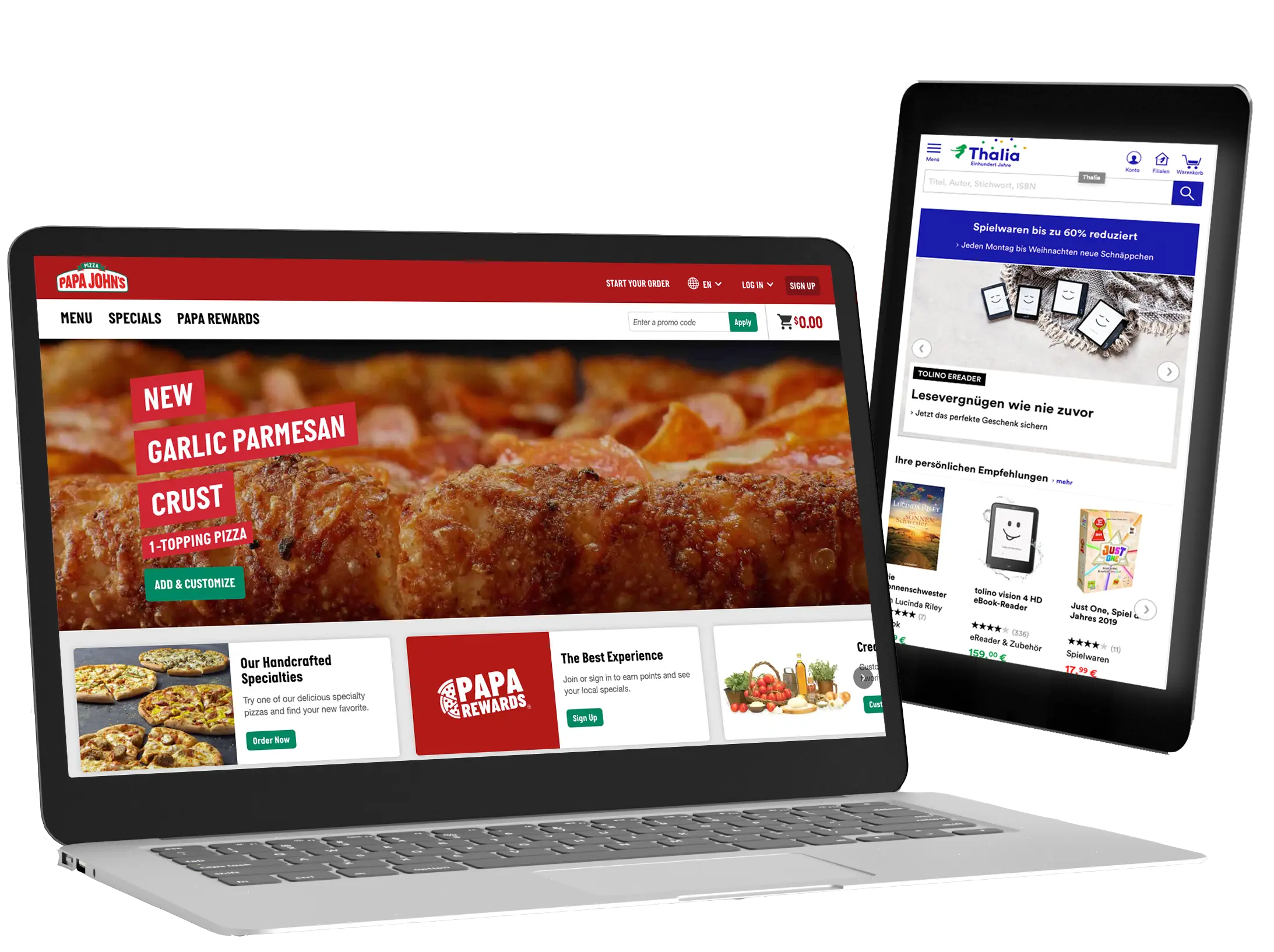 Empower Content Authors: Create and publish content to React apps without a technical background, freeing your developers to focus on innovative projects that have a more significant impact on business success.
Reuse Content and Save Time: Structure your content to be channel-agnostic so that it's only a REST API or GraphQL pull away.
Create Dev and Marketing Partnerships: Enable your developer and marketing teams to work in parallel to launch and manage content rich digital experiences. Marketers can create content within the CMS while developers continue to build based on previously defined content models. These teams can now innovate together.
Streamline App Development: Unify content, code, and configurations within a Git repository so that web apps and its related data, seamlessly move between environments. Never stop your content production or have outages when migrating or deploying new code.
Using a Git-based, headless CMS like CrafterCMS equips your organization to rapidly build and deploy React web apps — or even native mobile apps with React Native — bringing modern digital experiences to your customers and end-users.
Significantly reduce your time to market, lower development costs, and improve your ROI for launching web apps leveraging Crafter's unique DevContentOps® process and headless content delivery. Create a future-proof experience and workflow.
Join Leading Brands Who Use CrafterCMS