The Hire Street: Powering Private Events and Catering E-Commerce with CrafterCMS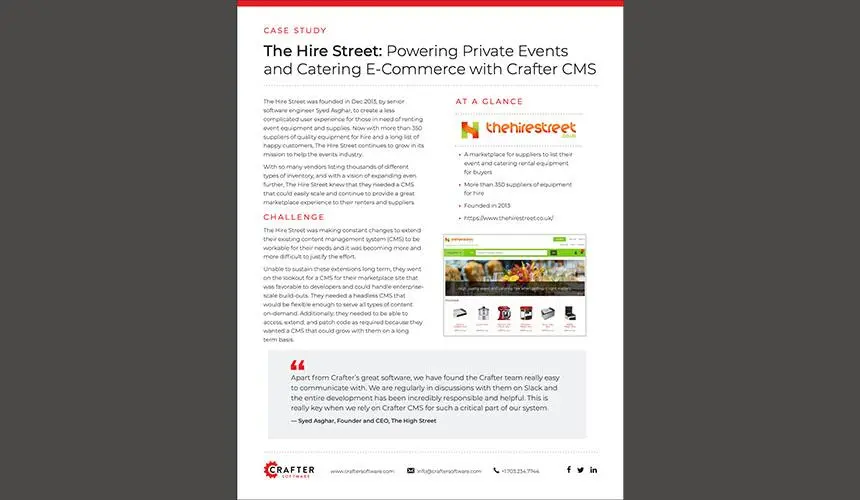 The Hire Street has more than 350 suppliers of quality event and catering equipment for hire and a long list of happy customers. The Hire Street continues to grow in its mission to help the events industry.
With so many vendors listing thousands of different types of inventory, and with a vision of expanding even further, The Hire Street knew that they needed a CMS that could easily scale and continue to provide a great experience to their renters and suppliers. Learn how CrafterCMS enabled them to focus on growing and improving marketplace.
Related Resources