Future of E-Commerce: Progressive Web Apps, JAMstack, and Headless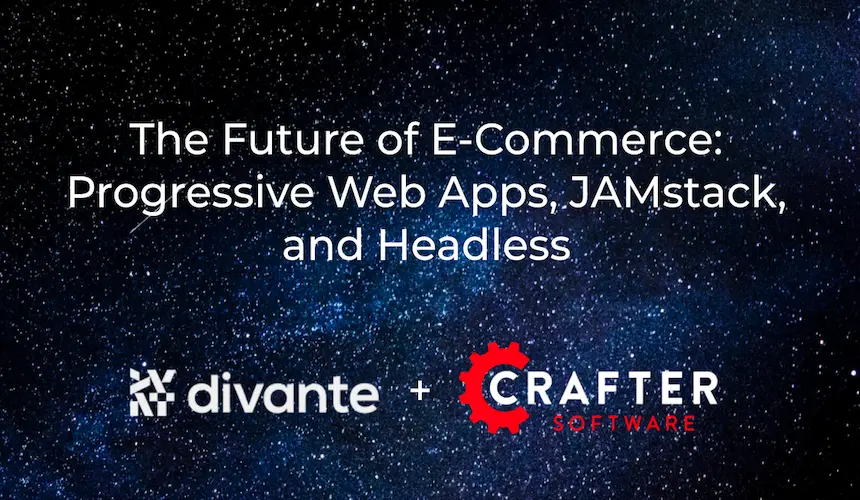 Today's brands need the freedom and flexibility to build awareness and to sell and support customers wherever they want across any channel. Traditional web channels alone do not suffice. Even native mobile applications have shown weakness because they are difficult to maintain and deploy. Further, legacy e-commerce and CMS solutions have made it difficult to adapt and integrate with new channels and modern technologies. Many brands struggle to keep up.
Progressive Web Applications (PWAs) have become popular recently because they offer complete freedom with respect to branding and functionality, and they feel native to the end user. Deployment using a JAMstack architecture enables ease-of-use while minimizing deployment complexity and time to market. Headless e-commerce and CMS platforms provide the perfect backend for this architecture as they provide flexibility and a rapid path for development making it possible to handle new channels as they arise.
Join Zelimir Gusak (E-Commerce Consultant at Divante) and Russ Danner (VP Products at CrafterCMS) on this recorded webinar and learn:
The powerful architectural pattern of PWAs, JAMstack and headless services for commerce and content - their strengths and pitfalls to avoid
How to build with agility, performance, reliability and scalability in mind from the start
Keeping up with the pace of digital innovation that major brands require
Related Resources