Article
The Science of Personalization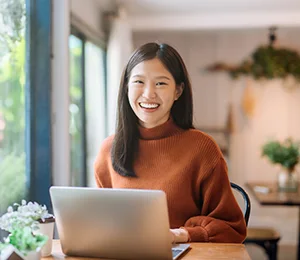 Most successful businesses strive to give customized and personalized experience to their customers. As a tech-savvy society, we have grown accustomed to services that take into account our interests and preferences to the point where anything less is simply unacceptable.
Fortunately, for marketers, modern technology has made it easier than ever to personalize home pages, landing pages, CTAs, and emails to better reach customers and mold them to anyone engaging with it. The psychology behind personalization is fascinating and understanding it can improve your marketing techniques and the success rate at which you reach your customers.
Why Personalized Experiences?
Researchers out of the University of Texas took a closer look as to why personalized experiences are necessary and came up with the two biggest factors that play into our desire for personalized experiences; they include: a desire for control and information overload.
Starting with the desire for control, customers like personalization because they feel that they are getting something different than everyone else. For that reason alone, their sense of control is satisfied. While viewing personalized content on a site page isn't actually causing your customers to make a choice of their own, the perception of having some level of control with the content in which they are engaging, is satisfying. This sense of control is quite powerful and results in positive effects on the psyche. After all, who doesn't feel better when they are in control? That's not rocket science.
When it comes to information overload, the study discovered that customers prefer personalized experiences because it helps reduce the amount of information they receive. The reduction of information overload lets customers only see the content that is tailored specifically for them – leaving out the content that they (probably) don't want to see anyway. With personalization, customers aren't presented with thousands of resources that they need to sort through to find appropriate for them. Instead, the content is presented in a way which is designed exclusively for them, so they never have to feel bombarded or "overloaded" with information.
Relevance is a MUST
The key, however, is to let your customers know they are receiving personalized information. Besides their name in an email, this can be somewhat difficult. After all, if someone is not aware they are engaging with personalized content, then the above-mentioned feeling of being in control and having reduced information overload may seem pointless. Yet, giving people personalization regardless of them being aware of it or not, is completely worth it, and in fact, necessary for the success of your business. It all has to do with your customer's' brain reticular activating system (RAS) – the gateway that information is passed through to get to your brain. It's the filtering system that information goes through and helps us decide what we should and shouldn't pay attention to.
To make this a little easier to understand, consider the concepts of "selective attention" or "selective hearing." The ability to focus on some information while simultaneously ignoring others is controlled by the RAS. Because of that, your customers will naturally orient to information and content they are interested in.
What's in a Name?
A person's name is one of the easiest sounds for the RAS to hone in on. So, when you use your customers' names in various settings, it triggers a unique reaction in their brain. More specifically, hearing, or in the case of online content, seeing their name, triggers greater brain activation, particularly in the middle frontal cortex (most associated with social behavior). Additionally, the middle and superior temporal cortex (associated with long-term memory and auditory processing) are also triggered leaving your customers feeling fulfilled and attended to.
The best way to use this knowledge to the benefit of your business is to start using personalization in all your online digital channels. One of the best ways enterprises can do this is to have a modern CMS that can automatically target your brand's audience at any time, on any device and at any location. This will make it possible for marketers to easily connect and engage with customers. Allowing for not only a deeper connection but an increase in brand loyalty and ROI.
When you utilize smart content and technology, there's absolutely no limit to your marketing abilities!
Related Posts
Related Resources