Article
Top 5 Capabilities Your Web CMS Needs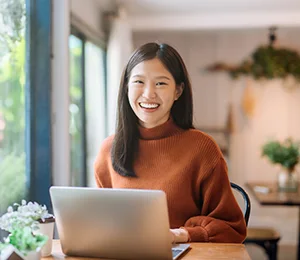 Marketers expect much more from web CMS solutions now than they did five years ago. Today, web content management is much more about customer engagement and marketing activities than the publishing and content management it was a few years ago.
Because of this transformation, CMS platforms are becoming the central point for everything such as managing data from CRM, ERP, Marketing Automation and other applications, delivering personalized experiences, analyzing customer data and optimizing strategy, and even improving management of organization-wide digital assets. As customers come to expect, and often demand, a perfect experience every time, it's as important as ever for enterprises to explore how today's advanced web CMS solutions can help them achieve their goals. The following are 5 essential ways that CMS supports the digital experience.
1. Efficient Management of Digital Assets
The use and management of both text and visual digital assets are easily done with CMS platforms. Everything from editing to resizing and previewing assets, as well as pushing media and documents to the web and social channels is simplified through the use of web content management. WCM allows enterprises the vital role of smoothly and efficiently delivering customized digital experiences.
2. Utilizing All Web Properties to Publish Content
At one point having multiple marketing teams for a wide range of products and global services may have worked, it just isn't feasible now. That approach only causes redundancy of efforts, unwanted licensing and maintenance expenses from websites built on varying platforms, and outrageous marketing team sizes.
Ideally, with the right web CMS platform content will be automatically pushed to social media, public facing sites, internal intranets and any other channel that makes sense. This smoother process is not only more streamlined and efficient, but it also keeps the brand voice consistent across multiple platforms.
3. Optimize The Use of All Data
Once you have streamlined your ability to publish content, you will want to get a better handle on how you optimize the use of all that content and the user's experience. CMS platforms that are equipped with full support for A/B Testing, customer engagement analysis, predictions and recommendations, goal tracking, campaign tracking and other actions related to analyzing customer data and customer journey tracking will significantly improve this optimization.
Additionally, CMS platforms offering intuitive backend interfaces with integrated BI insights as well as administrative ability to utilize the insights quickly will substantially enhance the process and raise the bar even higher.
4. Integrated CMS Platforms
To your customers, your online presence is not segregated into the web, social and other silos. To them, it is one entity. So failing to integrate CRM, portals, BI, analytics and other key applications will cause you to spin your wheels in your attempts to reach your customers from all angles in your CMS platform.
The task of integration is simplified with the use of out-of-the-box connectors while easily linking existing web applications through APIs. Everything from search platforms, e-commerce, language translation, major CRMs, analytics, databases and publishing platforms easily come together.
5. Personalized and Integrated Digital Experiences
Leveraging web CMS platforms is key for any enterprise managing multiple brands and/or products. Modern CMS solutions ease the ability to deliver personalized and contextual digital experiences by simplifying the process of personalizing the design and content for landing pages, making it easier to reuse code and display separate content to different user segments.
Related Posts
Related Resources