Article
Rethinking the Content Management System for Media and Publishing in the Mobile Era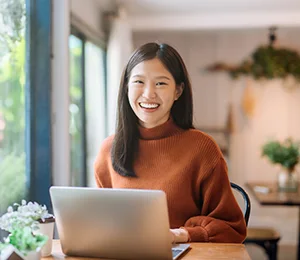 Ask anyone from the staff at Buzzfeed to the owner of your neighborhood antique store, and they will agree: it's time to reinvent the CMS so every publisher has the same tools to succeed in a mobile world. After all, in a world of smartphones, users have come to expect a better experience on mobile. Whether they are flipping through apps consuming content from left to right or experiencing rich magazine-like features, keeping the reader engaged is a top priority.
When it comes to moving beyond the desktop, "themeing" in the CMS is necessary to build these experiences across multiple screens. The goal of responsive design is a good starting point, but it doesn't do the job completely. We need to take it a step further with the CMS being WYSIWYG and component-based. By doing so, any publisher can deliver a rich, touch-enabled experience regardless of the screen or device or wearable the reader uses.
Creating richer experiences on mobile enables engagement, and even monetization, to live within the CMS. Up until now, most CMSs had monetization relegated to the right rail of the page, but with so many users experiencing sites via mobile, it's become necessary to shift to in-stream experiences. Dynamic experiences and monetization is now living symbiotically with the content. While many legacy CMS vendors have created bridge solutions, the real solution in the long-term is to make the CMS the place where native advertising is created and trafficked in sync with a publisher's existing ad server. And this requires a CMS built for today's era of mobile engagement.
Of course, every reader has different tastes and expectations for any given site so in order for native ads to be a success, personal relevance should be a major factor. Rather than a chronological feed, a personalized feed directed at the user's own interests is needed. Personalizing the user experience for each individual reader should be at the core of any given CMS. This provides a superior reading experience and users are much more likely to frequently engage with the site.
It isn't just responsive design that has changed, users have changed their online activity as well. They are no longer simply reading content, leaving comments and moving on. Today, they are sharing more than ever and CMS for the mobile world needs to offer the seamless ability to connect with the online community.
Additionally, writers or anyone interested in creating content should have the option to write on mobile. Unfortunately, CMSs built a decade ago are not a viable option on mobile. Authors should be able to write content from their phone as effortlessly as they tweet.
While we aren't totally there yet, this reinvention will surely happen. Publishing has drastically changed since the mobile shift and there's no doubt that reinventing the corresponding CMS software will occur in the near future.
To learn how CrafterCMS was designed and built for the modern era of mobile engagement, contact us today for a personalized demonstration.
Related Posts
Related Resources